Stock Gallery
|
Stock Forum
Resources Gallery
|
Resources Forum
StockandResources
|
communityrelations
Hello!
Welcome to the sixty third edition of the still awesomely named Stock and Awe a series of newsletters as suggested by you!
Cool Points Contest
Fancy getting your hands on some awesome points? Well then hop on over to
this journal
and have a go at
one-stop-stock
's contest!
Featured Group

Digital-Brush-Depot
a place for all your brushly needs!
Recent Resources
A look as some resources from the last
twenty four hours
:thumb158707223: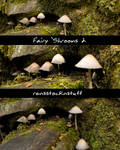 :thumb158706055:
:thumb158715293:
:thumb158754573::thumb158706581: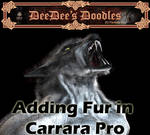 Stock to Art
:thumb150909425::thumb103113445::thumb156729311:
:thumb157267397::thumb157396240:
They joy of chat.
:#ARStock: is a place of win.
<DanHeffer-Stock> MY ARM IS NOT WITHERED
<DanHeffer-Stock> I JUST HAVE A BIG HEAD
-
<DanHeffer-Stock> i put my who dillly dilly into cha chass
Oh Dan. You do amuse me.
Until next time!