Stock Gallery
|
Stock Forum
Resources Gallery
|
Resources Forum
StockandResources
|
communityrelations
Hello!
Welcome to the fifty-seventh edition of the still awesomely named Stock and Awe a series of newsletters as suggested by you!
Things!

eCSSited
general tutorial contest

MasterPhotoshop
mini contest
to create a digital drawing/painting tutorial.

Helly-stock
is holding a
general fantasy contest.

Bnspyrd
A day at the beach contest

mizzd-stock
is holding
Winter and Christmas contest

Grinmir-stock
is holding a
A Winter Tale Contest.
Featured Group!

The only requirements are that you have used the normal stock of any of the lead contributors more than twice. Simples!
Groups!
Some groups for you to check out!



Stock!
Some stock submitted into the
Stock Gallery
in the last 24 hours.
:thumb154163782:
:thumb154231069:
Resources!
Some other resources submitted into the <a href="
browse.deviantart.com/resource…
"Resource Gallery in the last 24 hours.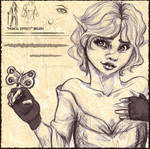 :thumb154212922:
:thumb154230754: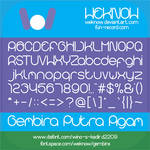 Stock to Art!
:thumb154188060:
:thumb152901546:
Madness from #ARStock
<DanHeffer-Stock> BOOBS ARE WONKYY
-
<RaeyenIrael-Stock> i know a shop that sells chocolate willies

-
Until next time! Take care!