Hey Deviants, how's it going? Life, the baby and not having a decent desk keep me away from the Internet. I need like ten hours more in a day so I can browse dA and sleep more.
So I turned thirty in October. Sob. I feel like a fifteen year old boy still!!
Sad news - my tortoise passed away.

Got two new tattoos. One of Marceline from Adventure Time and this amazing fox -
My child, Scream, turned two. He is an amazing little man now, even if he takes up all my time. Had his two year checkup and he aced it. He likes to draw so he might have an account in a few years!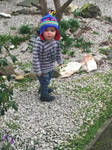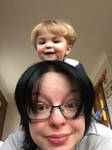 And with the whole dA Wix thing... I've not been here for a while so I can't really comment. Just give it a chance maybe?
I access Facebook lots more so if you want to add me there do and my craft page is called, surprisingly, unicornreality.
If you do add me please let me know who you are as I don't accept people automatically now as I was getting a few porny people!
Oh I used to have so much fun here. I was looking back and I laughed so much. Fingers crossed I can one day participate a bit more!
How are you? How's our 2017 going?
❤

Thank you to everyone who drops by my page for a visit, thank you for the favourites they are truly appreciated. I will reply to all comments I get and to notes that are asking questions. I will also drop by everyone who's watched me to give some love.
Thank you for all the love, stock use and avatar wearing you do! It's awesome and it is not unnoticed.