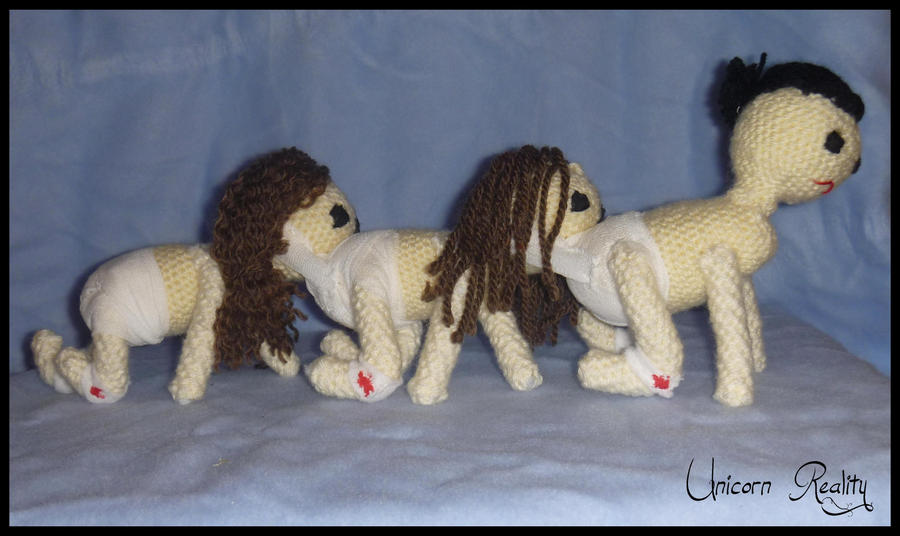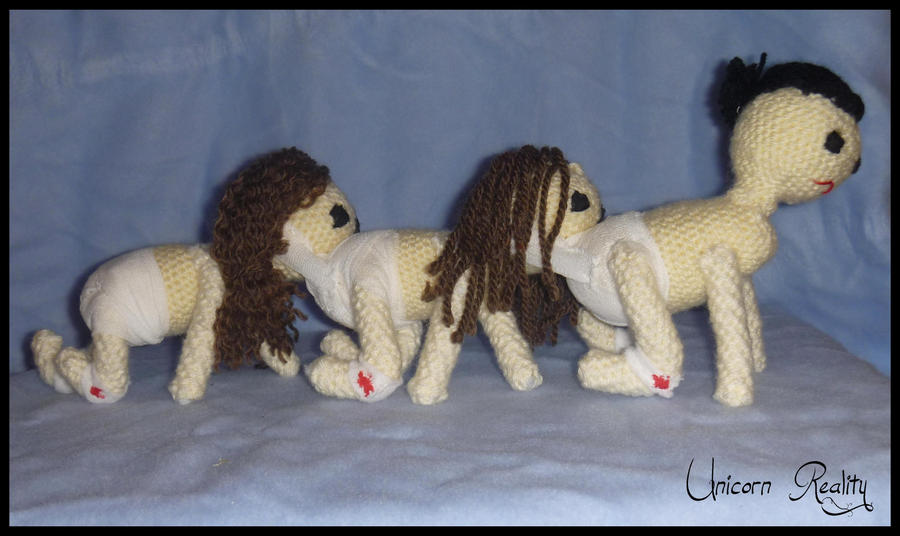 Watch
It's here!
Oh yes! `
kangel
asked for a Human Centipede Plushie - and as she's done some awesome drawings for my and my
Unicorn Reality
page Hoff course I was going to say yes!
All crochet, real bandage around the bottoms and heads. Stuffed with polyester stuffing.
The first. Gift.
The second. Sold.
The third. Sold.
The fourth. Sold.
The fifth. Sold.
Unicorn Reality
:thumb193728582:

Website

Facebook Page

Please do not take these and claim as your own. If you are blogging/showcasing these please link back here and to my website, thank you.