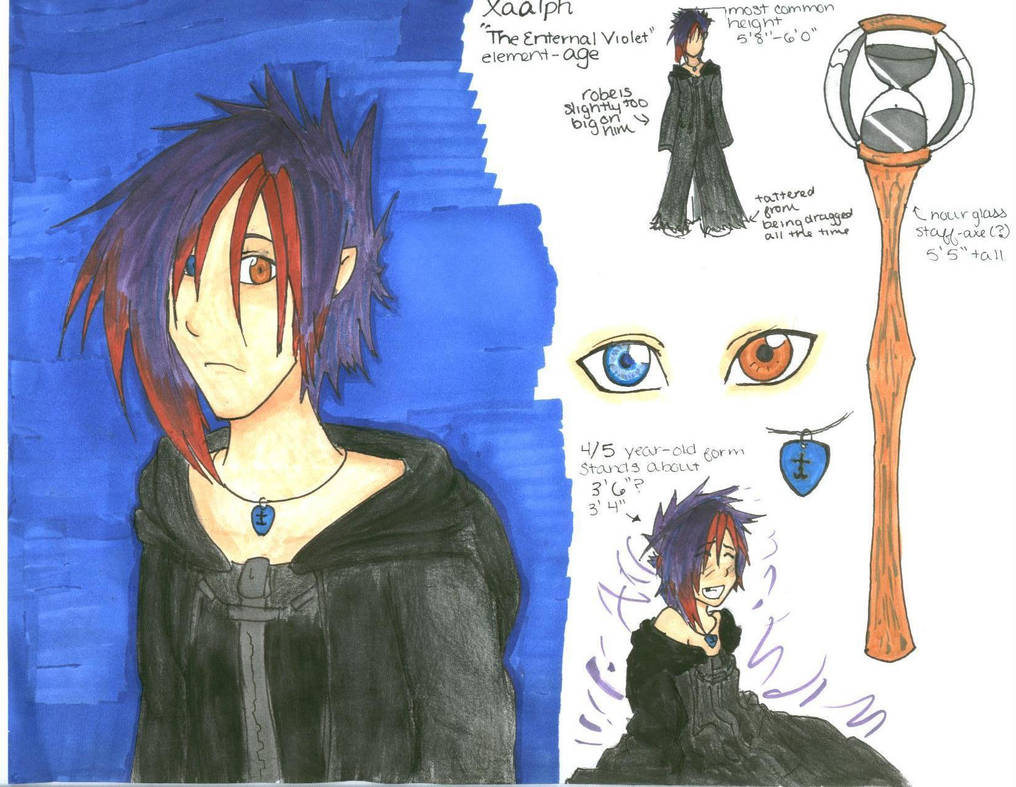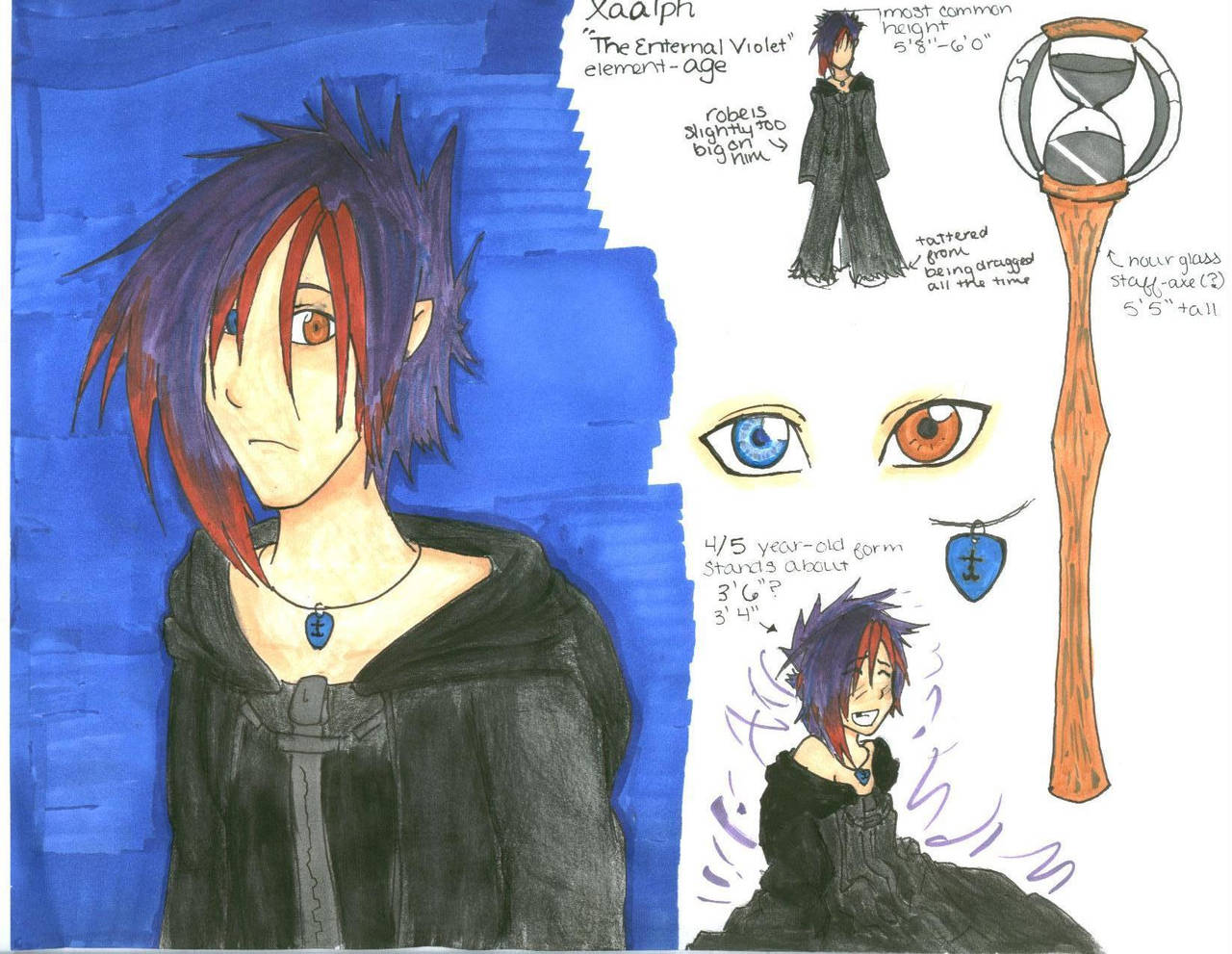 Watch
this is my second nobody, Xaalph!
his element is age if any of you can't tell
he can altar anyone's age as well as his
his most common age he's seen as is mid-to-late teens so his "average" height ranges from 5' 8" to 6' 0"
his other most common form is a 3' 4" four/five year-old (he doesn't like this form as much for mutiple reasons)
he two different colored eyes
weakness:
if you hit him a certain way on the back of the head or neck, he instantly changes into his child form and is unable to change back for four hours
He acts all filrty (don't be fooled by his emo-ish looks, he's a perv), but in reality, if you get to close in any relationship way, he'll block you out or try to run away (out-goingly-shy as I put it)
his emotions affect his age (example, if he gets scared, he turns into a child)
AND,
he doesn't like it when people are on his "blue side" (aka, the side with his blue eye)
personality:
mischievious, flirty, perverted, a bit of an asshole sometimes. But if you manage to coax him out of his shell a bit, he isn't that bad of a person
he has a habit to talk with an accent (similar to low-class Britsh like in "My Fair Lady") but he can speak normally
his cloak is too big for him (easier for him to altar his age) and it does not change when he does (meaning it stays the same size no matter how old he is)
hopefully, Neo-Orginization will accept him, but I can't submit him yet because I guess I have to wait.
the scanner screwed with the colors again! his skin is darker than that....