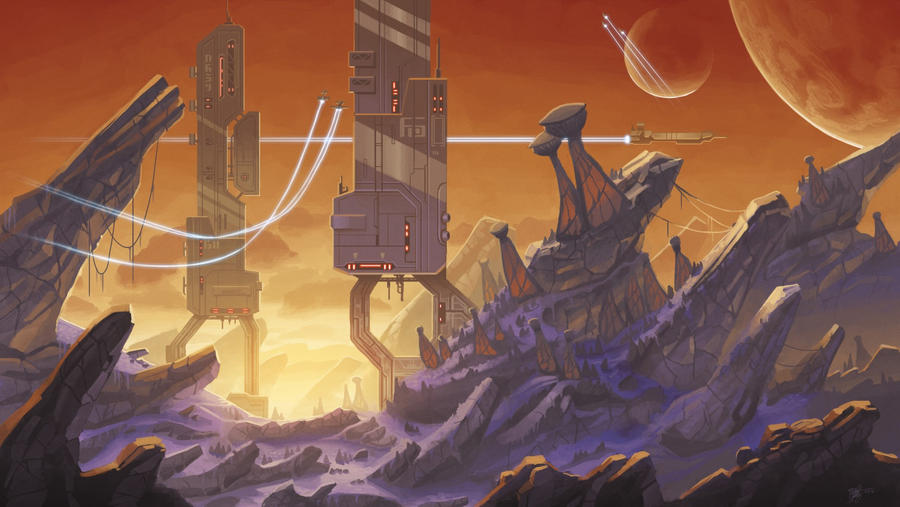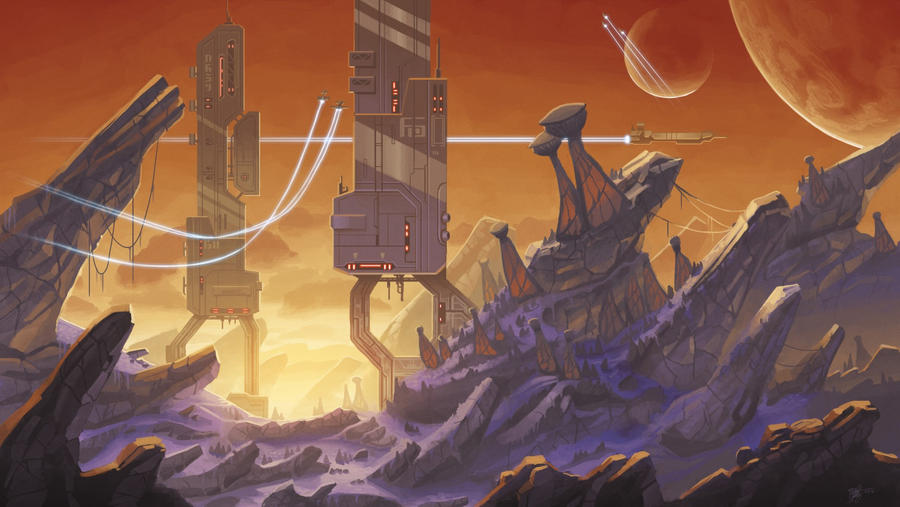 Watch
Inspired by the art style of the game No Man's Sky and, in retrospect, people's visions of the future in the past now long gone.

Tall structures across this planet's surface relay indecipherable codes to a destination far into the cosmos. The wild geography may have estranged colonists from pursuing a home here, but this has always been home to others long before.

Painted in Photoshop.

Looks like a Forerunner structure from Halo. Also, for using Photoshop, this is really impressive.
Reply

Looks very cool! Kind of reminds me of starbound too

Reply

Wow this is amazing, really reminds me of the old sci-fi styles...love the landscape, looks rough, old and mysterious. Any back story to it?
Reply