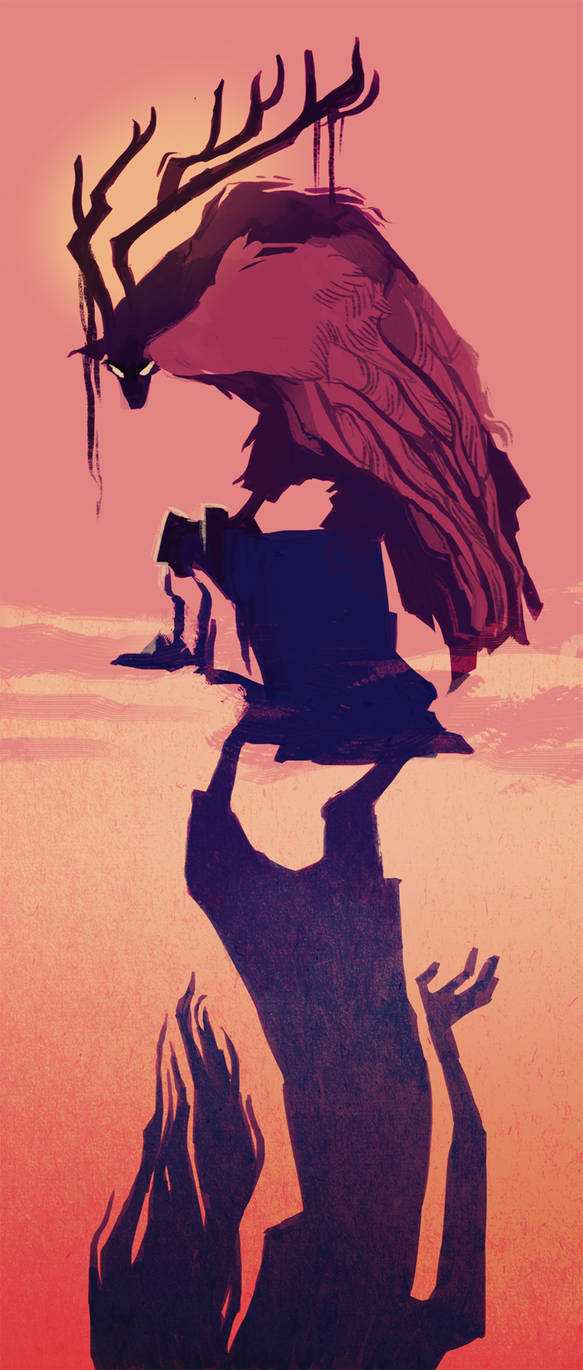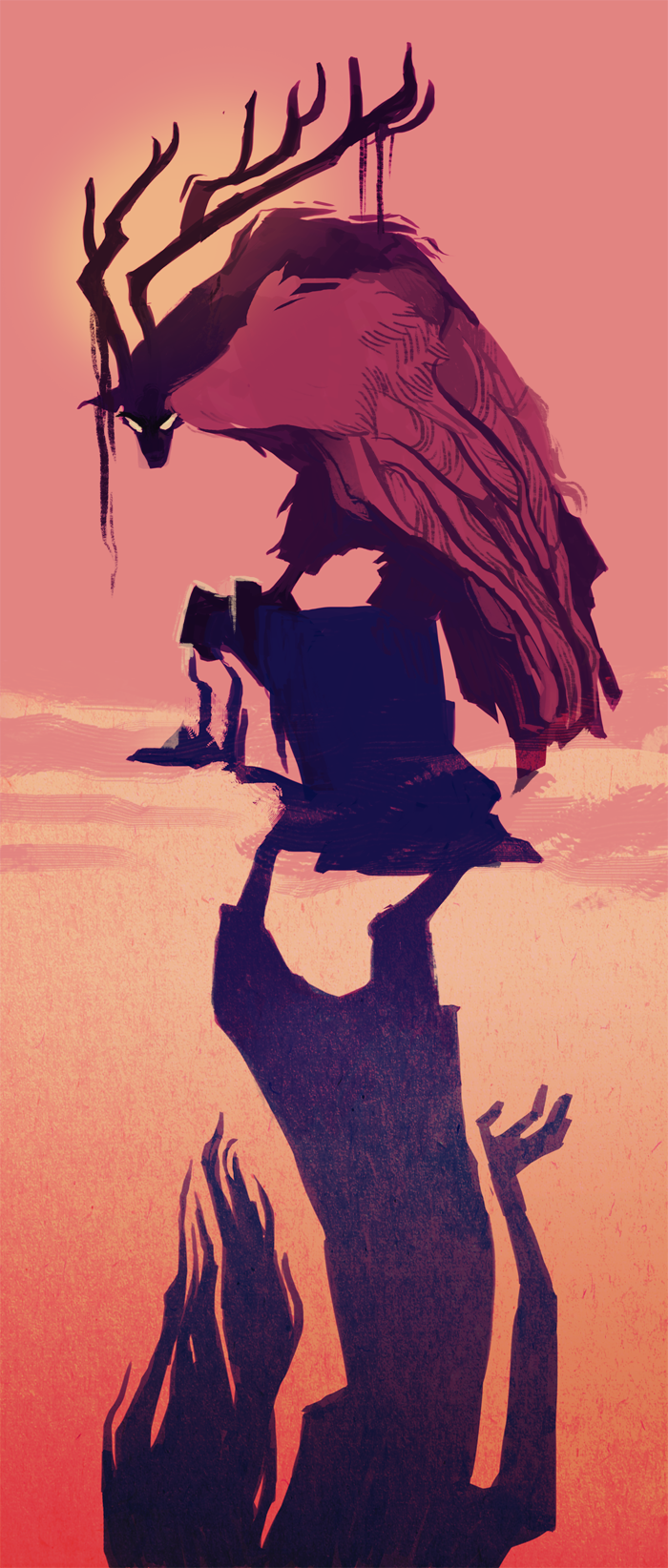 Head of a demon stag and the body of a giant eagle, the Peryton hates it's life, only believing that if it consumes the perfect human heart it would become better. The Peryton casts the shadow of the last creature whose heart they ate, never casting their own.
This is my entry for the guest week at
Dungeons and Drawings
, a blog set up by two friends,
Josef Sparrow
and
Blanca Martinez
, who illustrate and re-invent the many creatures shown in the Dungeons and Dragons' Monster Manuals. Even if you've never played Dungeons and Dragons in your life, it's hard not to be engaged or inspired by the work that comes out of it. Definitely worth checking out.
More artists will be featuring everyday this week!