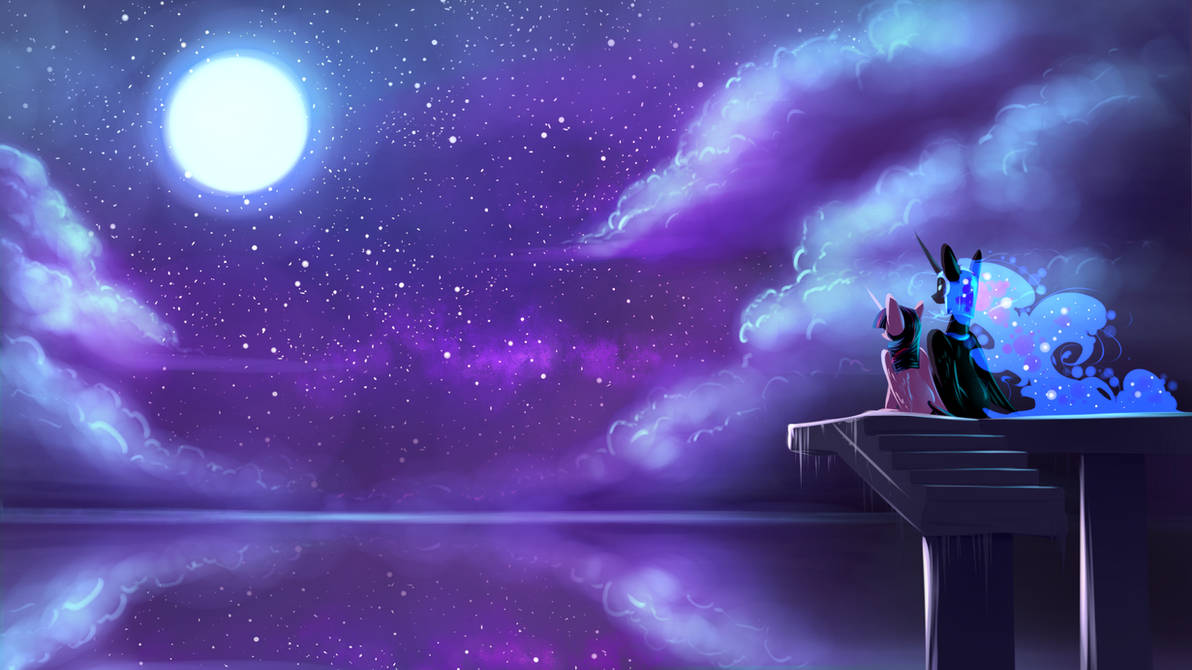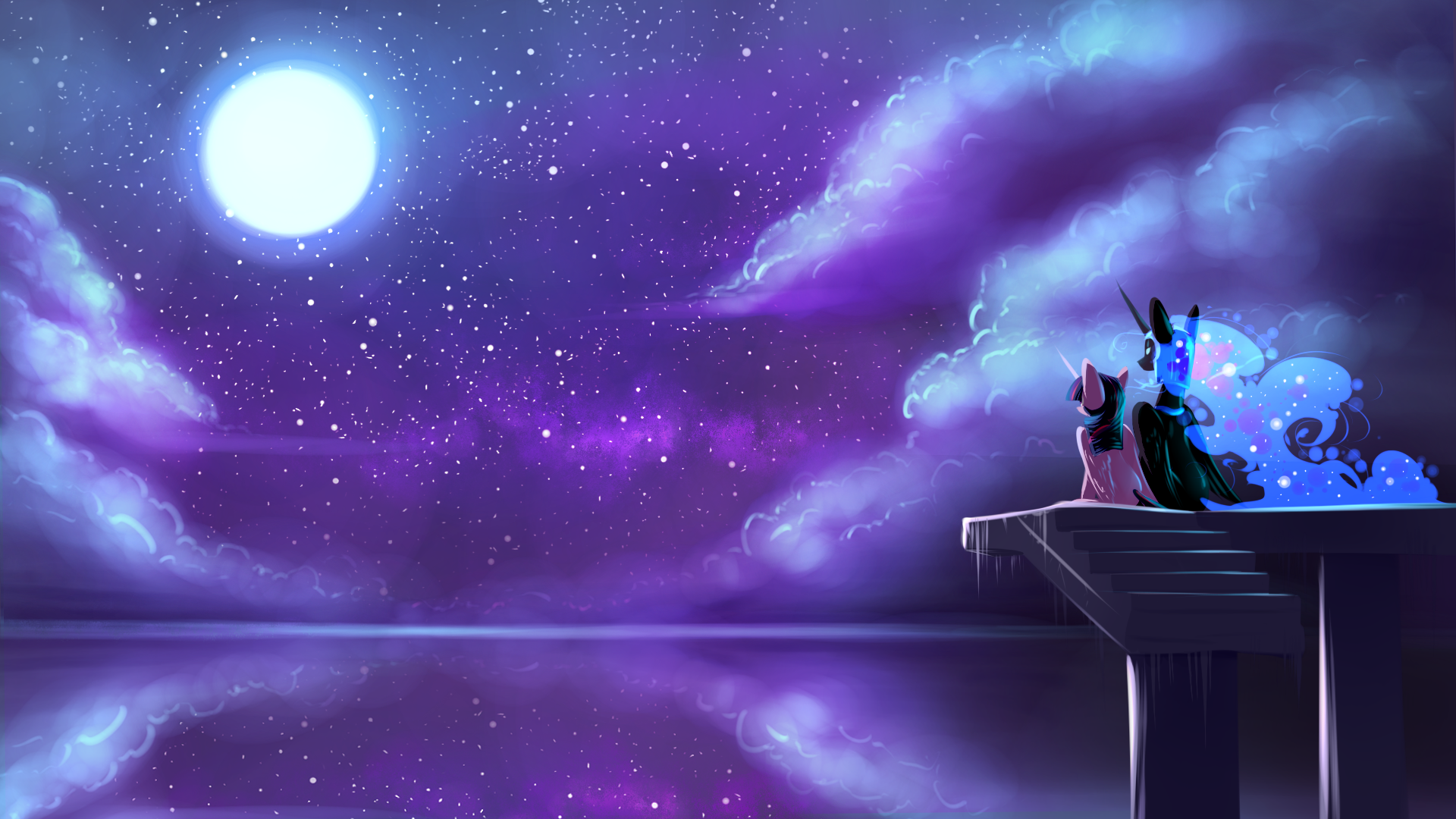 Watch
youtu.be/7HM9oUDpkUc

I like to look at the night sky

...as do I
Consider supporting me on Patreon:
www.patreon.com/Underpable
Wow. I am literally blown away by this piece.
The reflection of the sky on the water is exquisite and flawless! I love that the reflection has a slight purplish tint. I am bedazzled by the stars, moon, and lighting. I think you did a great job on Nightmare Moon's mane. I like that you added your own style to her mane with the colorful, cosmic dots and the see-through look of the main part of her hair. I think the clouds and the icicles on the dock plus the gorgeous cluster of stars make it look relaxing and deep. You did an absolutely amazing job with this! I can't think of anything you can improve on. Marvelous job!
The Artist thought this was FAIR
36 out of 37 deviants thought this was fair.
I think this is the most beautiful piece of artwork I ever seen

the details are impeccable and the reflection in the water is stunning and beautiful :3
the setting where twilight and nightmare moon looks amazing in the drawing
and I love the characters designs 2
when I looked at this drawing I was like

DDDDDDDDDDDDDDDDDD
I think u used a beautiful and colorful color pallet
,because the colors go so awesome together.
words cannot describe how awesome this drawing and gallery looks,if I had 2 put it down into words I would say:stunning,beautiful,bedazzling,detailed,and impeccable
u should keep up the amazing work

DDDDDDDDDDDDD
The Artist thought this was FAIR
13 out of 13 deviants thought this was fair.