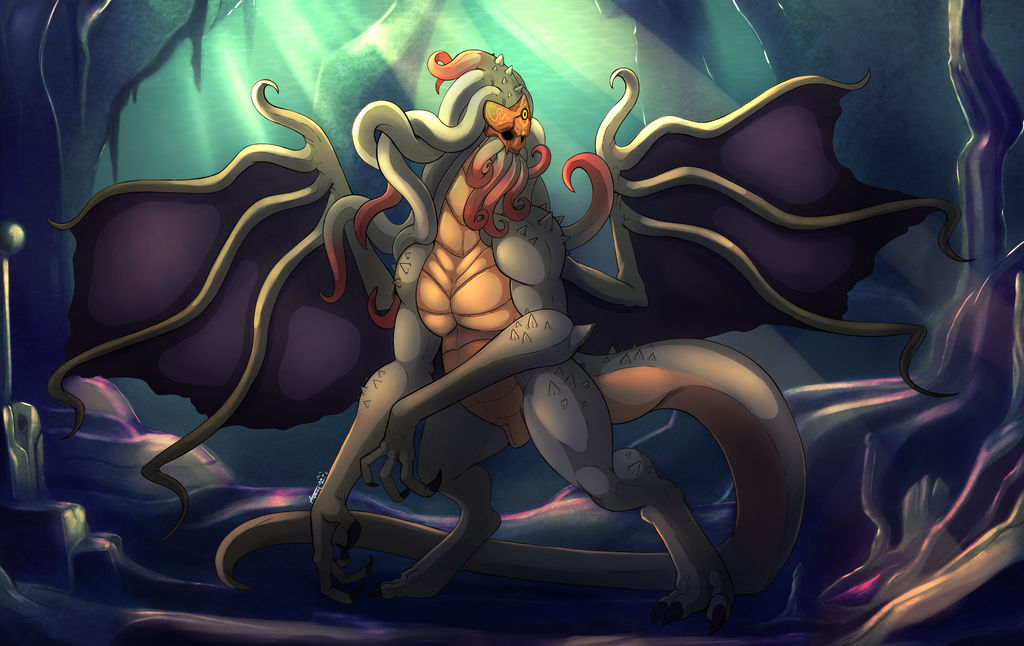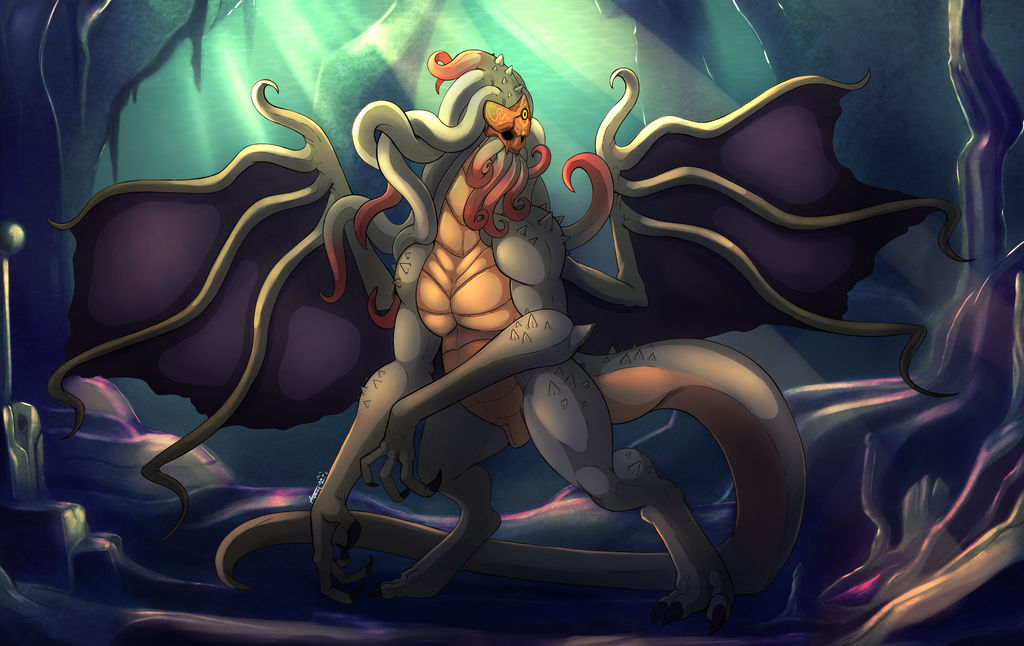 Watch
They
all
lay
in
stone
houses
in
Their
great
city
of
R'lyeh,
preservedby
the
spells
of
mighty
Cthulhu
for
a
glorious
resurrection
when
thestars
and
the
earth
might
once
more
be
ready
for
Them.
If you would like to support my work you can go visit my pateron
www.patreon.com/undeadkitty

IN THEIR SUNKEN CITY OF R'LYEH, CTHULHU WAIT THERE DREAMING WHEN THE STAR ARE ALINE THE GREAT OLD ONES WILL RISE AND TAKE BACK THEIR RIGHTFUL THRONE FROM THE HUMANS!
Reply

That..... is actually one slick take on the most (in)famous Great Old One of H.P Lovecraft's bestiary!

Reply

Reply

(Begins chating in eldritch speech)
Reply

Really well done, Love the color choices and that little mask design on its face also the little spike bits on parts of it's body are a really good touch to it.
Reply

Nice

Reply

Nice! This the first of the Lovecraft pack?
Reply