Page Doll - $20
Non-animated- $17





Chibi - $25
*Sketch - $20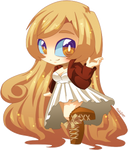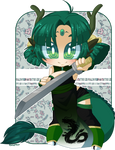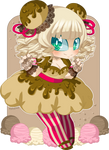 Full Body - $55
*Headshots - $11 sketch/$20 color
*Waist-up - $20 sketch/$40 color
*Full Sketch - $30
Anything with a background that isn't a solid color or basic pattern is considered a complex full body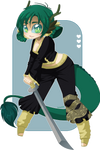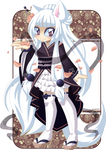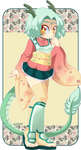 Complex Full body -
$80
*Additional Character- +$55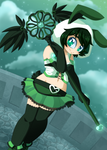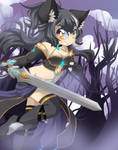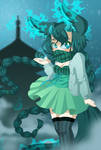 CUSTOM DESIGN OR REF SHEET - $40
*Extra outfits - $10 EA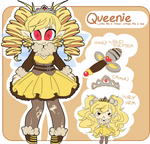 I will design a character for you.
You can give as many or as little specifications as you would like.
Just if you don't tell me something, then you give me artistic rights to put what I want.
I will send progress pictures before completion and you can tell me if you want anything changed.
OR
If you have an existing character, send me any references you have and I will turn it into a ref sheet
This includes two outfits either of your choice, or my design, though you may purchase more.
Comic -
$100
for a max of 5 panels
Plus $10 per extra panel

Please include script or what you want to happen in the "notes" section of your order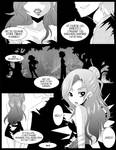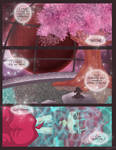 Commission Information:+ All work is priced in USD +
+ I will only accept Paypal and DA Points+
+ Payments are to be made before the commission is completed +

-You cannot post my art off of DA unless you have my permission-
-Respect me, and I will respect you. Don't remove credit-
-You do not have permission to redistribute my art-
-If I make a mistake, let me know as soon as possible or I won't change it-
Sometimes it takes a while for me to get started on a commission, but I always try to finish in the timely manner. Don't be afraid to check in on me if you feel I've taken too long!!

I will draw:

+ Boys and girls
+ Original characters
+ Fan Characters
+ Pretty much anything else.

I will not draw:

- Animals
- Furries
People with ears and/or tails are alright.
- Porn/fetishistic pieces
- Male nipples make me uncomfortable so I will
either leave them out or cover them
How to Order:
If you would like to commission me, please send the following form to me in a note! Notes work better than comments for me.

Paypal E-mail:
I won't know who paid me if you leave this out!

Type:
Chibi, full body, complex, comic
, etc

*Background:
Color, gradient, pattern, etc

References:
I will only take written descriptions if they are detailed
-trial basis-

*Any notes:
Poses, additional details, things not visible in reference, etc

Anything with an * is only if applicable. Feel free to leave it out if it doesn't apply to your commission.
Please let me know if you are going to be using points. I'm going to be using the commission widget and need to set things up to receive payment.

--------------------
I will not start the commission until I have received payment.
Please do not send payment without me asking you to first.
--------------------