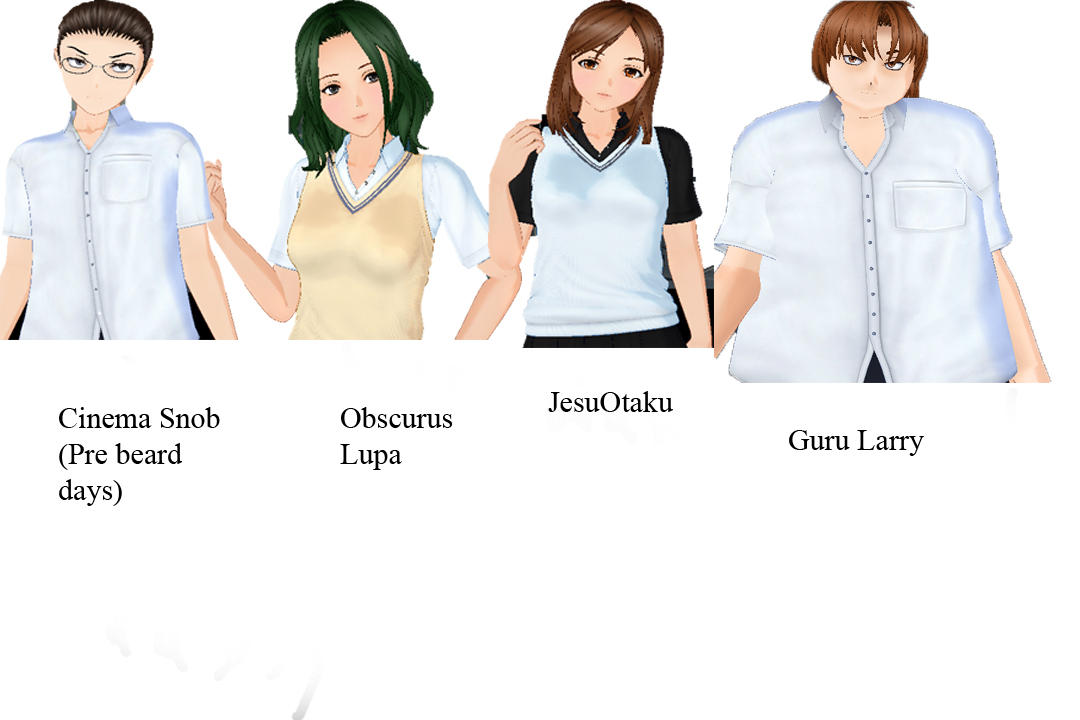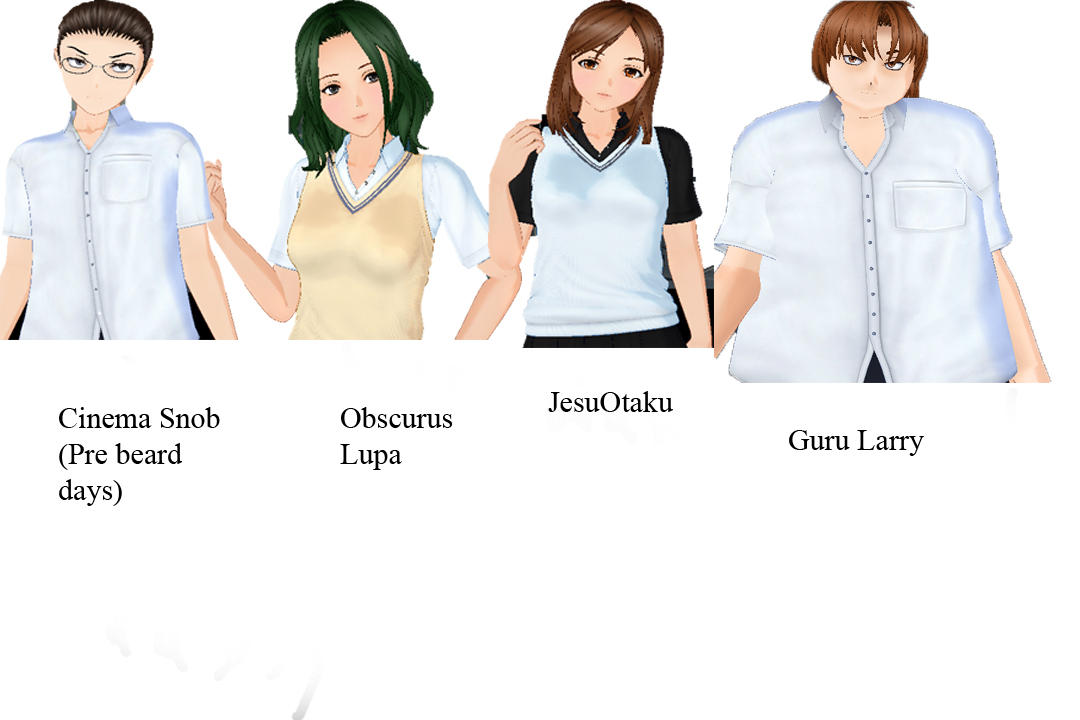 Watch
Just another rendering of my favorite thatgyuwiththeglasses members including Obscurus Lupa, Jesuotaku, Guru Larry and cinema Snob before he got his beard. (as thee are no beards in the game sadly.)

Where did you get the game from?
Reply

A friend showed me where to download it and then showed me how to patch it into English. I seem to recall I got it from Hongfire.com.
Reply

Lol, that's excellent!
Though I must admit I've lost a lot of weight recently

Reply

Seriously? Sorry there were no sliders to adjust the weight there were 4 presets unlike the girls which had sliders strangely enough. But anyhow thank you!

Reply

Yeah, I've lost abotu 210 lbs in just over 18 months, so looka lot different in recent videos, but I've not been showing myself on camera lately.

But keep up the most excellent work!
Reply

Thanks and congrats on the weight loss. Btw I previously made another one of these for benzaie, marzgurl and the nostalgia chick. Could you tell me how accurate these are to their real life counterparts?
Reply