Description
So this joke was a bit of a stretch, but basically
in animal physiology, male mammals usually have a more prominent nose than females. But mice have longer faces than rabbits. She basically just said Muro has a big nose.
-
Can also be found here:
tapastic.com/series/Adventures…
Or here:
www.smackjeeves.com/comicprofi…

Help support the continuation of their story on
www.patreon.com/TeamSunflower
At 1$ you help out immensely by helping keep the comic going.
At 5$ you can see how I terribly draw the sketch pages and also see cool concepts and such that go into the comic.
At 10$ you can read ahead and be the cool one in your group.
Trust me when I say every little bit helps pay for my food, even a single 1$.
---
Prev: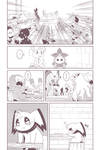 Next: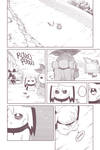 Image size
3013x4500px 3.43 MB