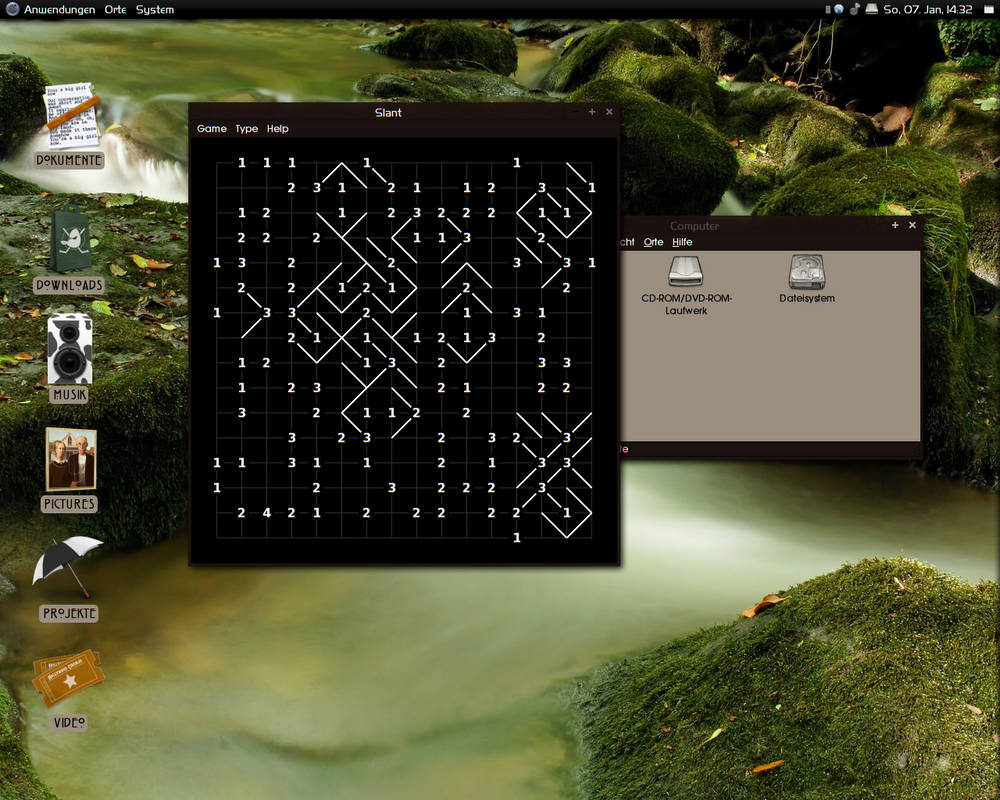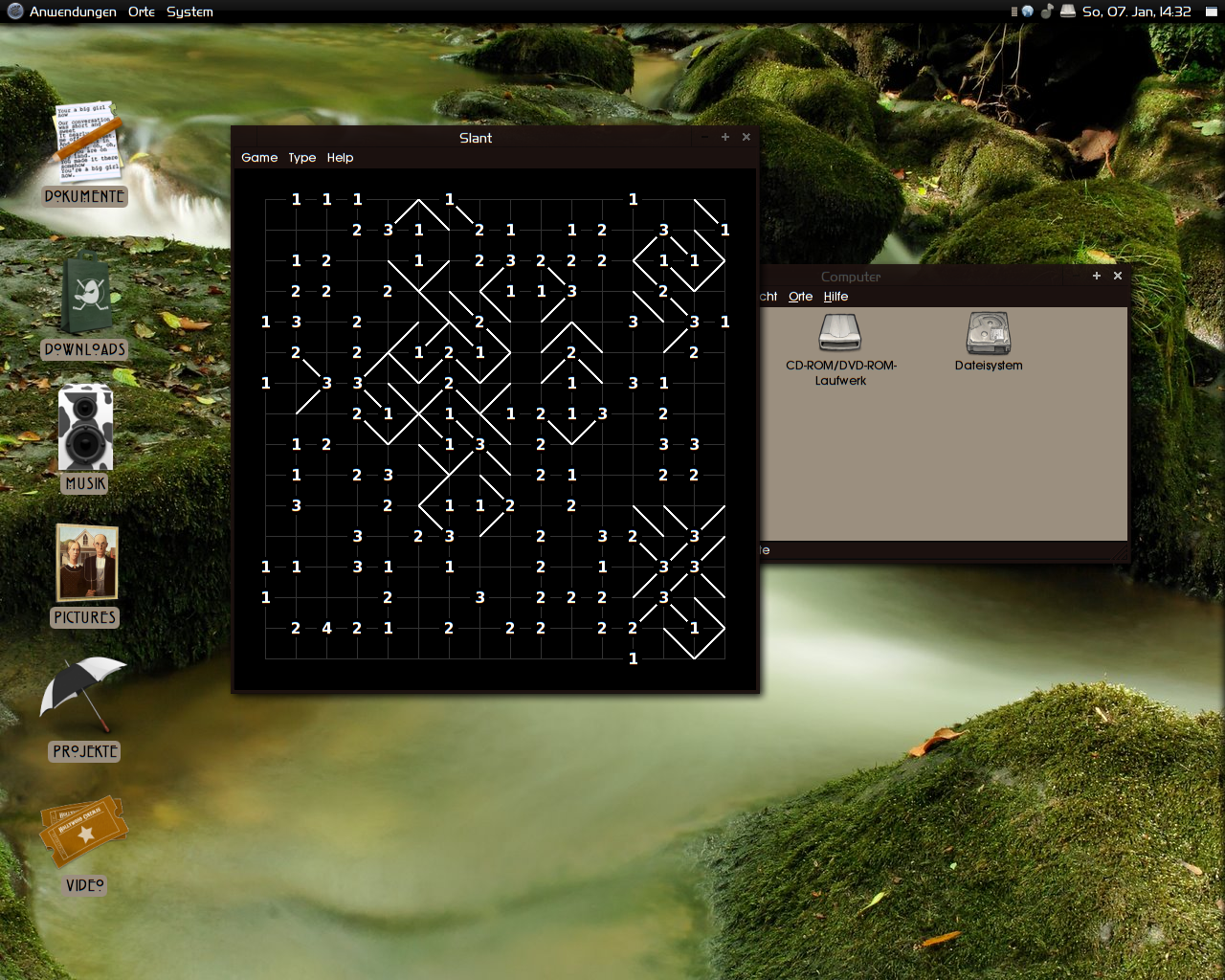 I really like this setup. It's dark

and very relaxing.
The gtk theme is mine, the metacity theme is a slightly modded e17 pure. Icons are buuf and something I forgot.


Nice setup.
What's the name of your desktop font (under icons)?
Reply

Sehr schick!
Auf jeden Fall ein

Hast Du evtl noch nen link zum Wallpaper?
Reply