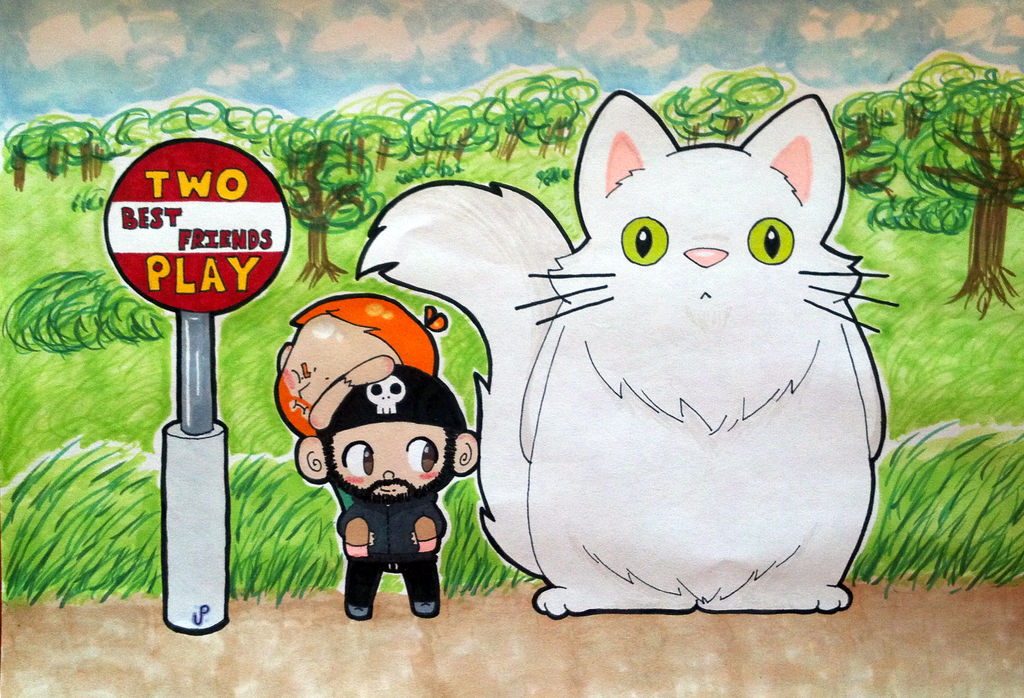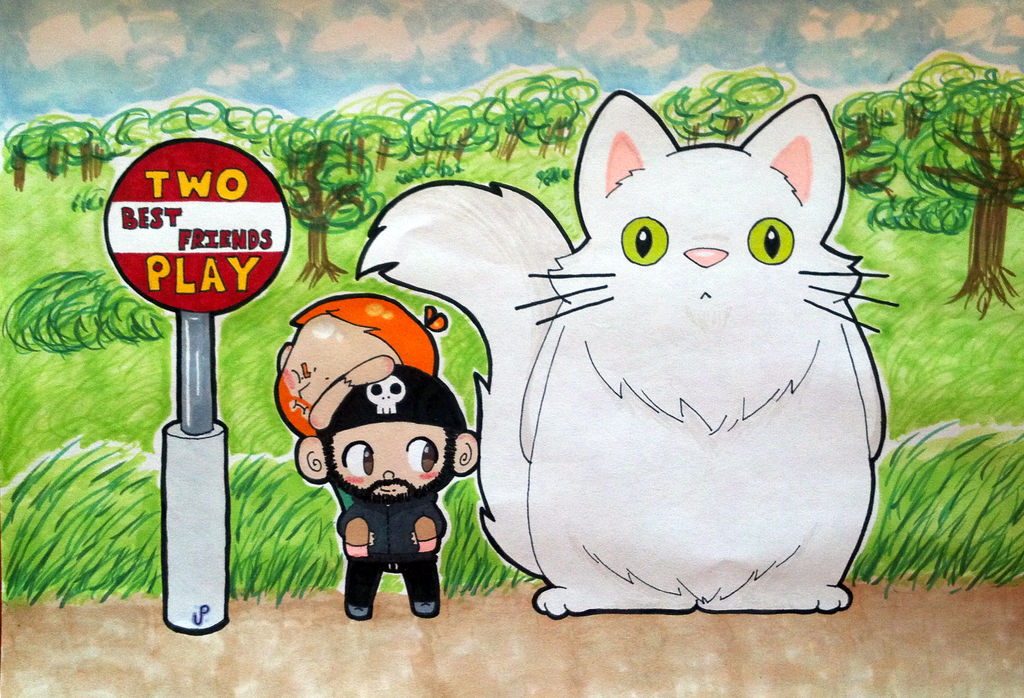 Watch
Hey there! Hope everyone had a good holiday!
I've been wanting to draw some 2bfp fanart for some time now and I've also been wanting to do some traditional drawing for some time now. So I figured, why not both! I saw Matt wearing a Bee and Puppycat/Totoro shirt in his top 10 vid and wondered if anyone's made that crossover with him and Zach. So yeah! Here ya go!
If anyone has no idea what I'm talking about, check out superbestfriendsplay.com!

This is just plain awesome. This is a cool looking idea. and the 2way it's painted looks really neat, that watercolor look.
Reply

oh my god matt is carrying pat
Reply

Does that make Zubaz the Catbus?
Reply

Reply