Today we are announcing the Winners of the Masked Madness Contest. Because we have stuffed your message boxes with Journals lately...we will make this as short and sweet as possible.

First Place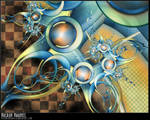 Second Place




Third Place

:thumb92619725:



Congratulations to the Winners. And thank you all for entering our contest.


I will be contacting
milleniumsentry
about his idea for the next Contest Theme. And :devfractak: will also be requested to provide a Challenge for us to try.
Please don't forget that Monday, August 4, is the first day of Project Educate:Fractal Week. Be sure to check in at the FantasticallyFractal Chatroom,
chat.deviantart.com/chat/Fanta…
also look for articles in the News and :dsvSophquest:'s journal.
Banner header by *Velvet--Glove