I was going to just update the old journal but decided that there was so much to talk about that I might as well start over.

As some of you might know, having read the Forum, I took off for a few days at the beginning of the month. I traveled out of town and had no access to a computer, so I expected things to be done on the initiative of my fellow admins. As you might have realized, this did not happen, and I came back to a gallery that was sooooo far behind I'm not sure we can ever catch up. (Just kidding more later). Plus everything that happened to you happened to me too. dA updated, UF updated, even Firefox updated then Microsoft decided to put out SP3 and killed Milliebot and I lost all my commands.

We are all in the midst of rediscovering out navigation skills. Then I had a few snafus in my personal life and they kept me out of UF for another week or so.
Am I Ranting yet???
After running around like a scalded cat for another week I decided to make some changes.
The Chatroom personnel will remain...these are good kids and are there and willing to talk to anyone.

LonesomeFaery
simply left without a word and has been deleted from the roster.
Mythos721
was trying to learn the Gallery but gave up. He's since found new ways to drive me goofy...goofier?

milleniumsentry
has been kind enough to offer to assist in the gallery. OK so I pulled his leg just a little.

I may be looking for a new Gallery admin in the future if I don't hear from
rgepsilon
soon.
We are not changing the Gallery!!!
Even though it is more complex to put images in the Gallery, we will continue to proceed as usual. It is the best way to notify you Members and Members-to-be of new images. Besides I'd go stark raving bonkers if I had to write one of these journals every couple of days!


More Orbital Trap Challenges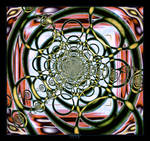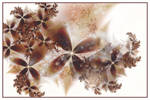 New Members





And last but not least
Check out the Tutorials page ! !
Zooreka
has given us some videos to watch as a new resource! Make sure you read his description thoroughly you might have to download some things to make them run better. He does recommend Quicktime, and there was something you might need listed there for sound "issues".
'til we meet again,
ArtistInWaiting
Banner header by *Velvet--Glove