Tuesday August 8th: Last day to vote folks!
Just a wee reminder that voting ends today. You have just over 11 hours at the time of writing to submit your vote for the Image Panels Challenge. More details below!
You can check on the voting time left on the front page where there is a countdown ticker.
Thanks!

August 2017 Challenge -Naru's Gnarly Pot Pourri UCL
Hello all. Here is August's
Ultra Fractal
challenge for you. This month we are looking at a colouring formula that has a wealth of possibilities -
Naru's Gnarly Pot Pourri
in
tma.ucl
This one WILL be a challenge for many of you. The author himself, Toby Marshall, has this to say about his colouring:
"I have added my usual plethora of bells and whistles, including the same set of textures found in my other ucls, Morph parameters, etc. In addition I have added the plane curve trap shapes found in "Painter's Traps". It is a monster. I counted 1180 user-selectable parameters and functions. Luckily you will only see the ones usable at any given time.

First the bad news: this ucl is agonizingly slow. Some of my beta testers gave up on it for that reason. I have done my best to optimize the code and eliminate unnecessary flops, but at the end of the day it is still very calculation-intensive. I tried making a stripped down version but the rendering time remains the same, so you're going to have to live with it. This is an explorer's coloring. It is designed for those who don't mind spending some time mining parameters and functions for the gems that can be uncovered. I have found it not-unfriendly, but the range of possibilities can be daunting. However the rewards, in terms of dynamic and interesting new element shapes and textures, can be great."

1180 parameters? Wow.

Don't be put off by that number, though, there is a default "Simple mode" loaded automatically when you open this colouring that gives more limited options. Secondly, don't forget that this colouring was written in 2009 - computing power has moved on some since then so hopefully the demands of this colouring won't be too hard on your computers and laptops. And thirdly, you don't
have
to look at all of the available parameters! ... but I do strongly suggest that you at least dig around a little and play with a number of them. Take your time... do a bit of exploring ... save interesting layers as you go along and hopefully you will find some awesome shapes and textures to make it all worthwhile!
Those of you that like to read up on parameter functions and such can look up this one in Toby's Help file
tma.txt
which you should find in your Ultra Fractal --> Public formula folder. Scroll down the text in the file a bit to find the relevant section on Naru's Gnarly Pot Pourri. You'll find quite a lot of detail and usage tips there.
So, that's the challenge this month - to explore and use this monster colouring. You may use any formula you like on the Formula tab (but check these are Public and not Private ones please!!). The effect of the colouring should form a
major part of your image
- please don't hide away a single layer of this underneath a stack of other layers. If many Pot Pourri layers slow down your computer I will understand if you don't use too many of them but
at the very least the effect of the colouring should be visible in your image
. OK?
As always you are encouraged to share your params if you can. If you don't want to reveal all your secrets then at least consider sharing a sample layer that shows how you achieved an interesting effect of the colouring. That in itself would be helpful to others seeking to learn more about using UF to the full. Thanks!
FULL RULES ARE IN THE CREAM BOX BELOW - PLEASE READ!!
Examples of Naru's Gnarly Pot Pourri
There are not too many examples of this colouring in DA's galleries
but here are a handful of the best to inspire you: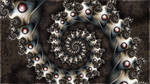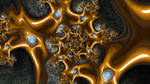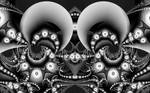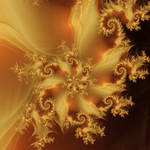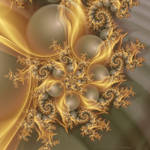 <da:thumb id="112133182"/>

Challenge information and rules
Rules for this month's challenge

Images must be made with Ultra Fractal software.

Submissions must
clearly and prominently show the effect of Naru's Gnarly Pot Pourri colouring

Images must be new and uploaded to DA on or after:  August 1st 2017
The challenge ends on August 31st 2017

You may enter up to FOUR images to this challenge. If you have any problems please note the group, not the admins.

You MUST mention this challenge and add a link to this journal -OR- our group icon in your comments.

Submit your entry to the Challenge Folder:
Aug 2017 Challenge - Pot Pourri

After the challenge closes we will ask the group members to vote on their favourite three entries.
A selection of winners will be featured in the group journal a week or so later.
General rules


NO Fractal Manipulations
or imported images are allowed.

NO Private Formulas
allowed.

You may use mappings, masks and texturing created by UF (but no imports).

Watermarks and signatures must be
small and subtle
.

Minimal post-work only allowed e.g. enhancing colours, sharpening and adding a signature or simple border.
Sharing parameters

We strongly encourage you to share your parameters publicly if you can, as part of the ethos of this group.
A tutorial on how to store your parameters in your DA Sta.sh area can be found:
Here
As always,
only formulas from the Public database
are acceptable if you intend to share your parameters. Please check.
Questions or don't understand something? Please ask first as we do not wish to offend or upset anyone (and ourselves) by refusing an entry.
Thanks and have fun!

Some news about Ultra Fractal 6
A few days ago I read a comment by Frederik Slijkerman that
Ultra Fractal 6
is nearing completion. Asked about the release date his reply was: "After the summer! Just finishing the help file and remaining bits."
I have no real idea about what features UF6 will have so I am curious to see how it is even possible to make an already great program even better. It will be a full nine years since the last major release, though, so hopefully some new ideas and features will be introduced. I have made a few small suggestions myself so will be keen to see if any of these have been taken up.
This could be an exciting release, I can't wait!