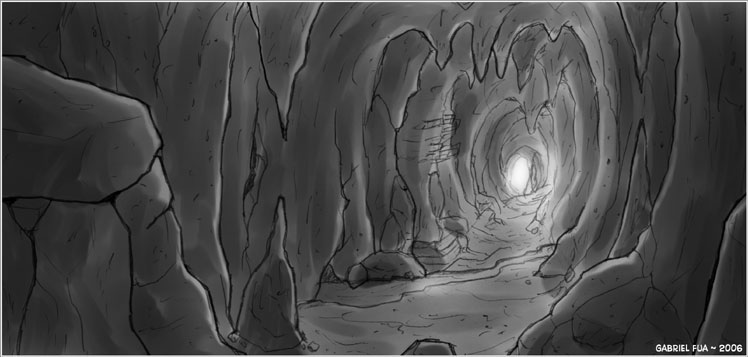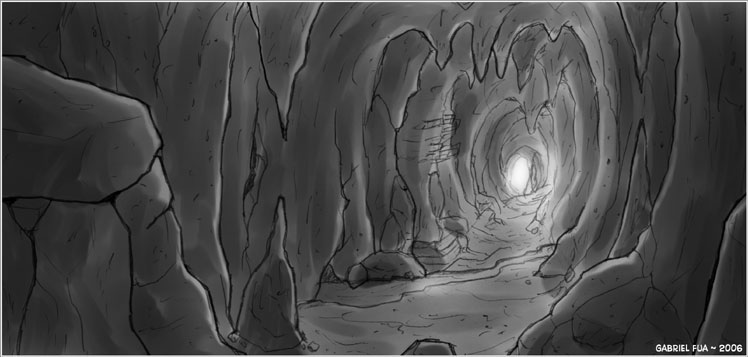 Watch
This image was actually used in the latest comic page (
[link]
) of my webcomic, Lovarian Adventures. The heroes are trapped in a cave and they have to find a way out. So far, this narrow cave corridor is their only lead.
Drawn with a mechanical pencil and shaded in Painter.

Nice. Of course, I've seen it already in the comic, but I never realized how cool it is as a stand-alone.
Reply

i don't know how to draw rock... this is cool

Reply

Ah. This book might help you if you can find it in the bookshops or the local library:
Drawing Scenery: Landscapes and Seascapes by Jack Hamm.
Also, I also referred to some photos we took of the caves we visited while in New Zealand.

Reply

sweeet :-D i like the design..what's missing is a shadow with red eyes :-P
Reply

Reply