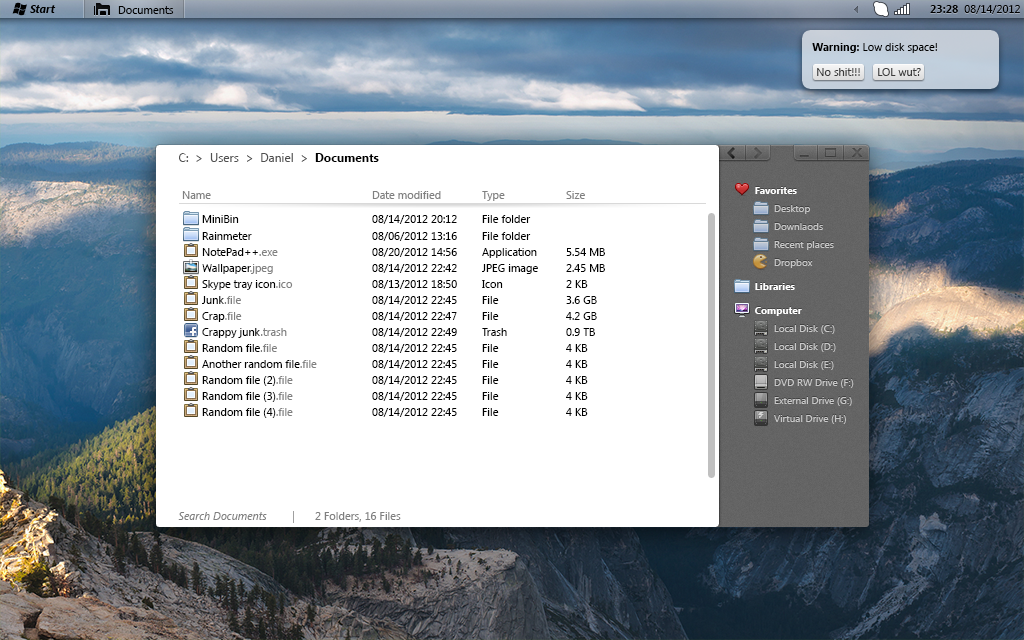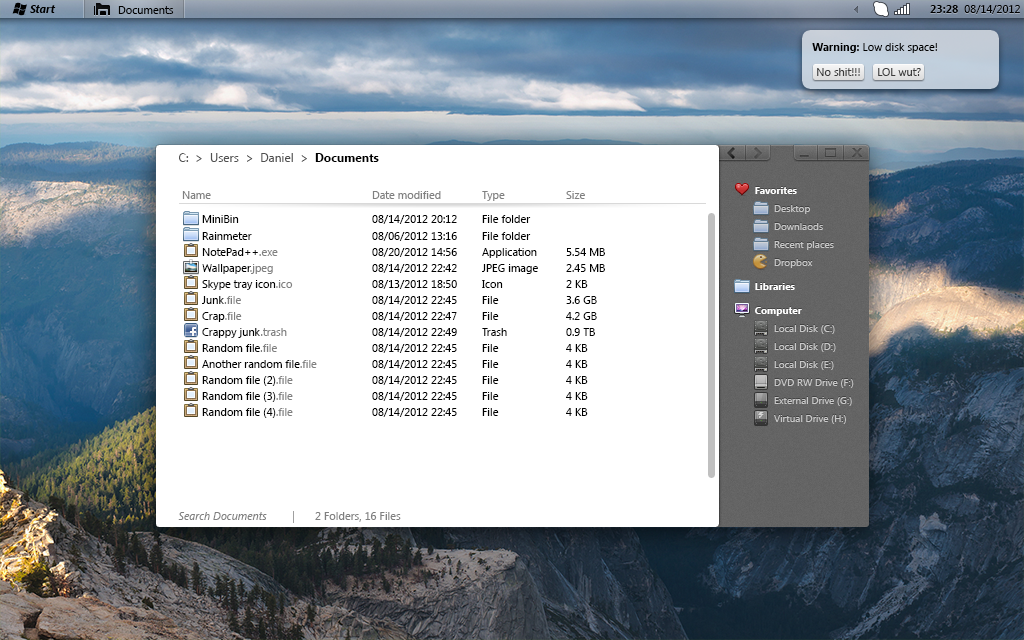 Watch

Reply

the best file explorer so far I think because it incorporates modern ui to the window itself. yes theres room for evolution of this because what I see now is like a zune software but what the heck I want this on my windows 8
Reply

loving that panel on the right like that and that handy search at the bottom, make it REAL !!


Reply

Thank you! I have a very little experience in programming, but this on the top of my impossible-stuff-to-do list.

Reply

like the design , it`s a high level design~ be greate!
Reply

Reply

Thanks Tim! I also really like this layout, maybe I'll rework this a little when I get tired from coding.
Reply

I like the look of this. Should be possible to make into a visual style as well, if you wanted to. It would require some custom applications to place the navbar and back/forward buttons where they are located in the mockup tho.
Reply

Thanks! I agree about the apps, but that would make a hit in performance and responsiveness, I'd rather go for a new/modified shell and new file explorer.
Reply