79 Favourites
112 Comments
225K Views
Commissions on Hold.
It would be great if I can do freelance here on Deviant Art starting this time. Payment method will be through PayPal.
You pay after I'm done with the piece.
Send me a note if you want to request work for a commission. Entitle it "COMMISSION (your username)."

Here are things that I can offer: Some might question what kind of Dollar is the payment considering there are many kinds of it but to be clear, it is US$. All prices may increase depending on the details or complexity of the work.
Character Sketch - 13$
Character Cleaned Up - 25$
Character Colored and Polished - 40$. If you already have a drawing and I'll just color it, you will only pay 15$.
Background Exterior and Interior - 85$ (I won't offer sketch and clean up backgrounds.)
Rough Animation - 10$ per drawing (I won't offer clean up and colored for now.). I will require you to provide a Character Concept, Storyboard or Animatic. If you can't provide any requirements we can discuss about it. Only Short Animations by the way.

One of the Complex Art Piece below would cost 120$ and above depending on the details.
Complex Art Samples:
Here are the Character Sketch, Clean Up and Colored Samples. If you choose Colored you will receive only the colored one and not the breakdown below. There will be additional 2$ if you also want a breakdown.
I'll most likely expect to draw your Original Characters, Crossovers etc. It would be better if you give me a reference.
Here are other Character Colored Illustrations. I draw mostly Megaman Style Characters from Classic, X, Zero and ZX series. Of course I can also draw other Megaman Style Characters on other series. You may look on my gallery to see more Character drawings. As you can see I prefer drawing Megaman Characters in my own style, so If you want me to draw your Robot Master, expect it will be in my style. Zero/ZX Characters are what I usually draw closest in the original style. Well, my Zero/ZX arts is actually the original style with my own flare. You may ask me to draw Non-Megaman Style of Characters of course.
If a character is in Chibi style, prices will be reduced.
Chibi Character Sketch - 10$
Chibi Character Cleaned Up - 20$
Chibi Character Colored and Polished - 30$
Colored Samples:
Background Exterior and Interior Samples:
If the background has characters on it there will be additional charge of 40$ plus depending on the details. Examples are:
Rough Animation Sample:
It will cost 10$ per drawing. For example, the animation below consists of 10 drawings therefore it will cost 100$ (10$ X 10 drawings).
Small or large drawings will cost 10$ per rough sketches but I will give exceptions to some drawings with few details on animation and reduce the cost.
I will breakdown the work and will provide a fair cost. Display Resolution would be 1920 x 1080 if it is in Video format. If it's in GIF or SWF format the display resolution would be reduced to 1280 x 720 below. The final product would be in a Video file or in GIF or SWF.
Also, there will be additional 8$ for compositing. The softwares that I am using are Photoshop, Flash and After Effects. Photoshop is mainly for animating.
Other Rough Animation Samples: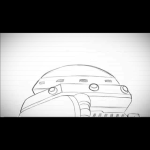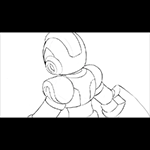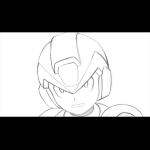 If there are other things you want to commission just say so. I may decline your request for commission if the work is complicated. Also, please don't expect that it will be done immediately. I'm also working on other commissions and stuffs. I prefer not to give me deadlines but it won't take long not unless I got a lot of commissions on queue.
I also don't show Work In Progress piece but you may ask if you want. Please provide all necessary references on the Commission and please make sure what you want me to do is clear.

I may still accept commission even if I'm on hold but you'll have to wait. It might take long before I can work on yours.