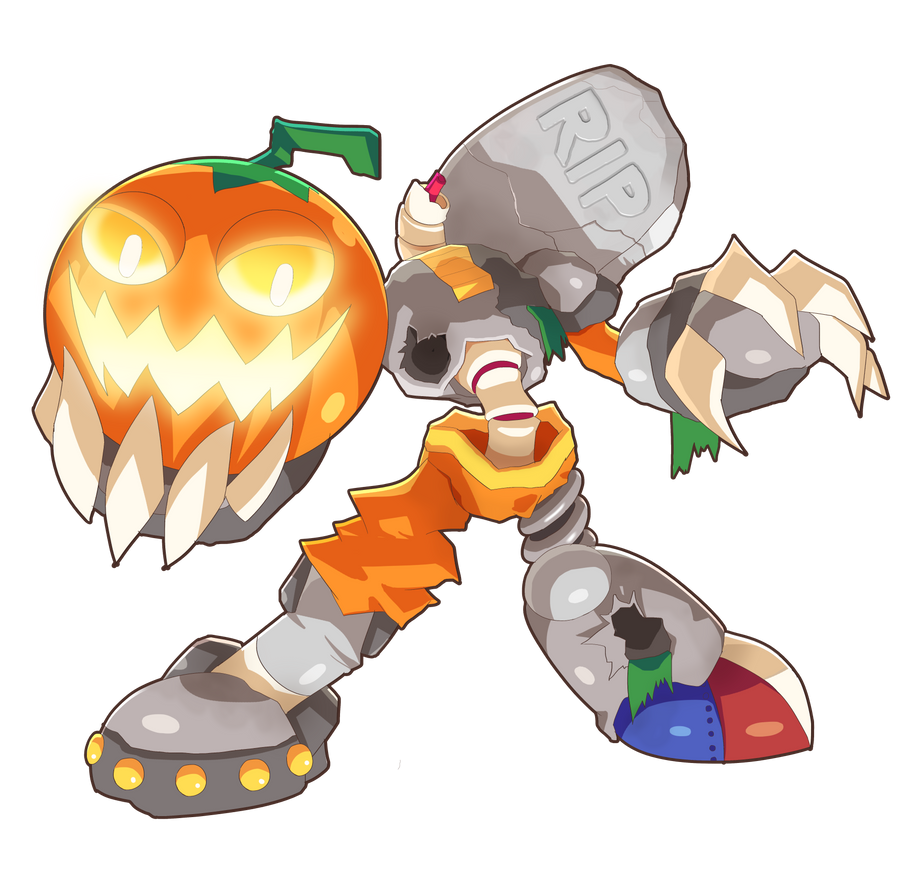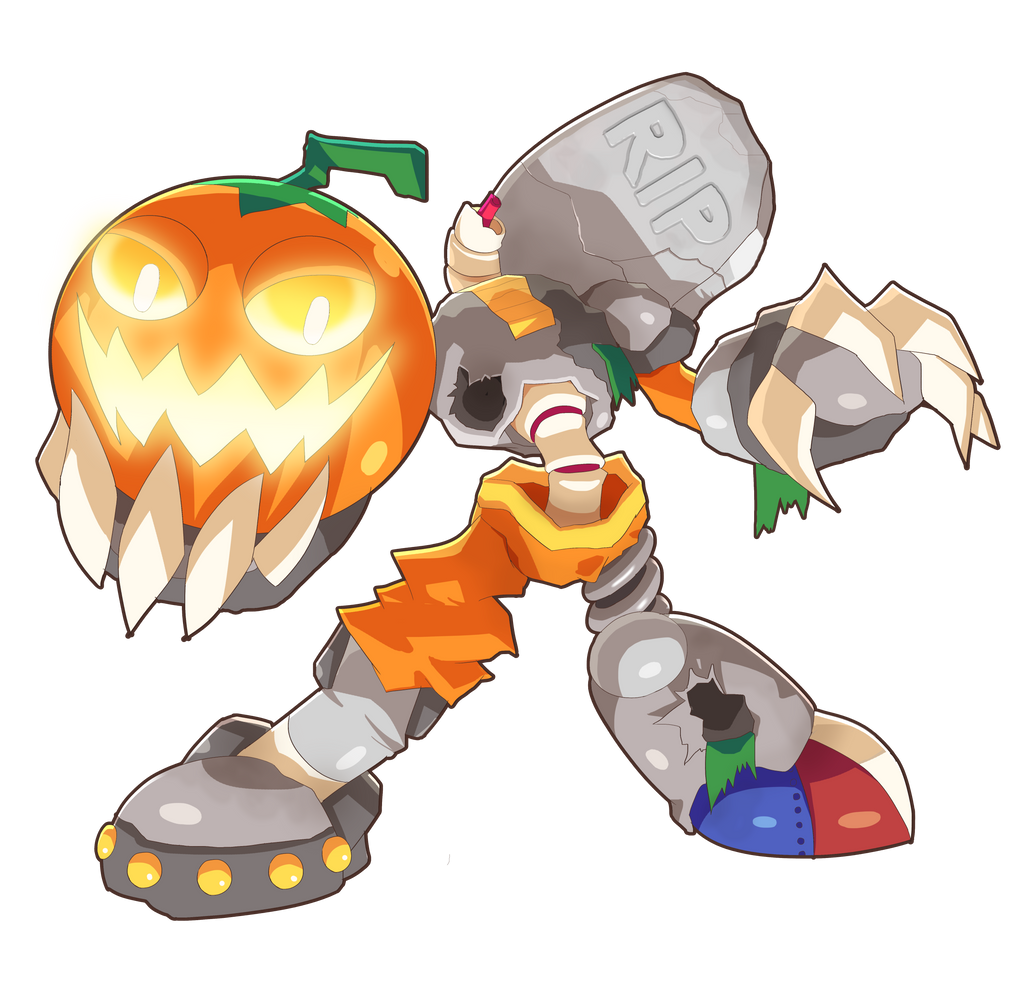 Watch
Commission for



WHN-008: Spook Man
Spook Man was originally created for haunted rides at amusement parks to help drive up the horror factor for the ghost rides. His specialty includes jumpscaring the patrons and literally removing his own head during the attraction as a part of ad-libbing his act of horror. Though the patrons would be in for more than just horror once the hack pulse activated...
Good Point: Atmospheric
Bad Point: Unhinged
Likes: Halloween
Dislikes: Unscared people
"Don't lose your head! Gyaha!"
Energy: Dry Battery
Height: 142 cm (4.6 ft)
Weight: 82 kg (180 lbs.)
Attack: 85
Defense: 76
Mobile: 100
MASTER WEAPON: Flash Scare
Flash Scare, once activated, will throw out a large flashing light that covers the entire screen, killing most small enemies instantly and stunning the larger enemies for an extended period of time. The weapon, however, is not spammable; there is a small cooldown between bursts of Flash Scare.
Spook Man, despite looking completely beaten up and scrappy, is surprisingly well built... except for the neck joint, which started going bad after Spook Man kept pulling his head off for his scares. As a result, a well-aimed shot with
Bow Woman's Split Bow
will shoot Spook Man's head clean off, making it harder for him to hit you...
(Original inspiration in design: Boo! Haunted House from AVGN Adventures, Halloween)
Feel free to leave comments on what you guys think on these designs!