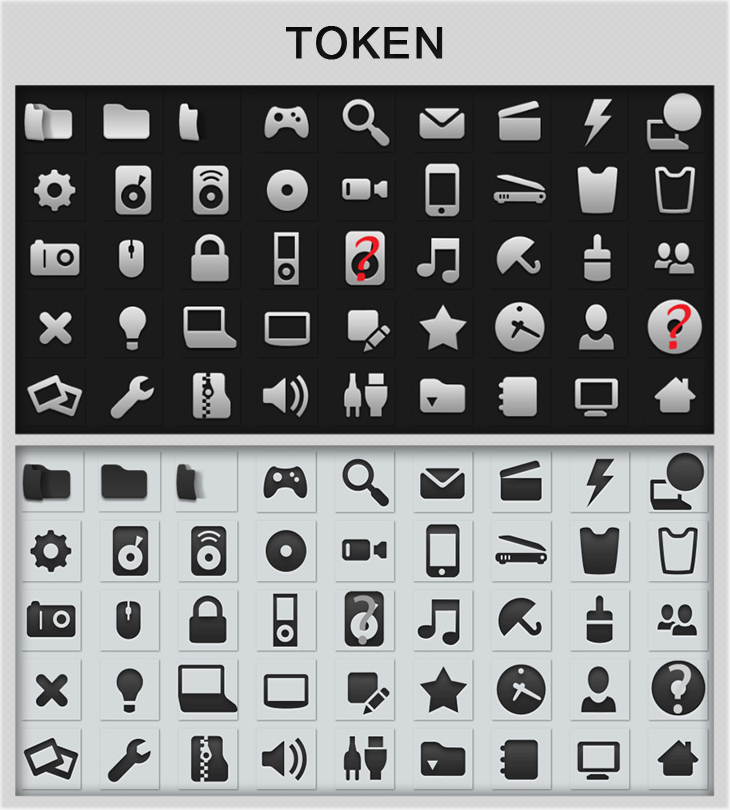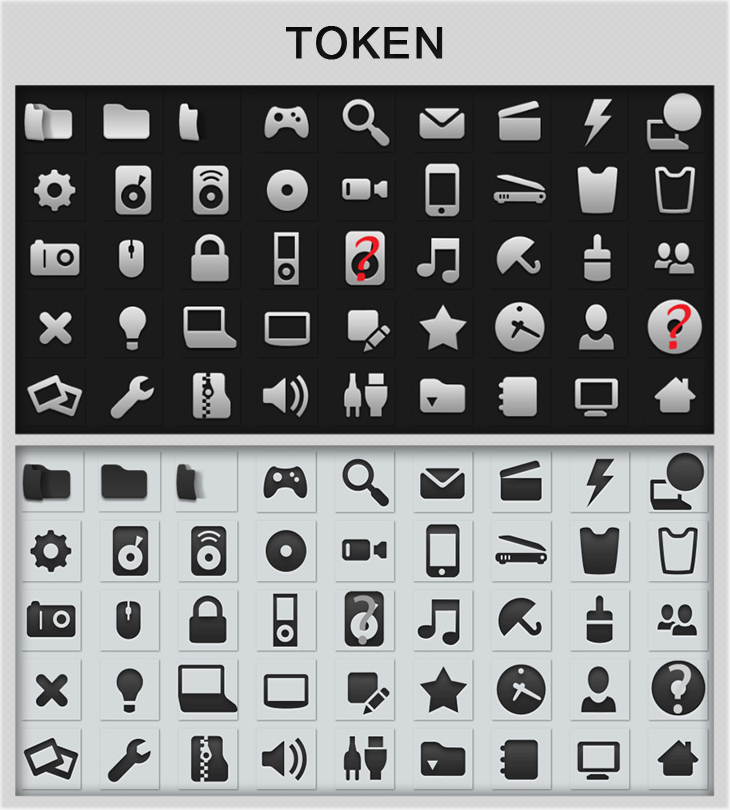 This is a 1-click Windows 7 System Icon Pack Installer. It is to be installed using
7tsp
. 7tsp is a System File Patcher which allows you to customize Windows in a simple way with just few mouse clicks. This is a Universal Installer and will work on both 32bit (x86) and 64bit (x64) systems.
Instructions:
Backup your system and create a restore point before patching. Note that the packs are to be loaded directly into 7tsp in 7zip format. Do not unpack the Icon Packs. Everything is explained in the
7tsp Tutorial
Download:
Token Light Icon Pack for Windows 7
Token Dark Icon Pack for Windows 7
Credits:

Resources:
Icons
Note:
The Pack is tested thoroughly and it works properly. Unlike other installers; 7tsp doesn't replace the entire system files. It just replaces the icons in the system files so the chances of files getting corrupt are minimal. And since 7tsp doesn't replace your system files, the customization won't be affected by Windows Updates.
More Icon Packs for Windows 7

Links are broken, can you please fix them?
Reply

Please Fix It Broken Links. Please!
Reply

Reply

After installing this icon pack, my laptop reboot itself and voila, infinite black screen! Error occurred which prevents me from login in. I'm on win 8.1 and now all I'm seeing is black screen with signal bar icon appearing and disappearing... I'm at the state of depression and worries of my laptop. Should I to take it to a technician or not?
Reply

Hey there,
I am having difficulty getting the theme to work 100% correctly. I am currently running on Windows 8 (64-bit). Only issue is the icons, and I downloaded the "Token Iconpack". The problem comes to when I open 7tsp, when I go under "Extra", "Options" (As shown on the 7tsp tutorial video), I cannot select any of the check boxes to install the fonts etc. I can only select the "Create new Restore point when patching" and the two patching options given. Also, when I rebooted my PC for the first time, 7tsp didn't ask me to reboot again, as it said it will according to the video of the tutorial.
Please help, would really love to use this theme in it's full glory

Reply

<font class="OUTFOX_JTR_TRANS_NODE" id="OUTFOX_JTR_TRANS_NODE-208" rel="208">谢谢你~ ~
</font>
Reply

Links are broken. Can you fix it?
Reply

The issue was fixed long back, almost immediately at the time when you posted the comment. All the links work fine.
Reply

You don't have permission to access /downloads/Es7Nqb3TI/7tsp_Token_Light_Win7_Icon_Pack.7z on this server.
Reply

Error loading give normal link
Reply

I was looking for this website again
Reply