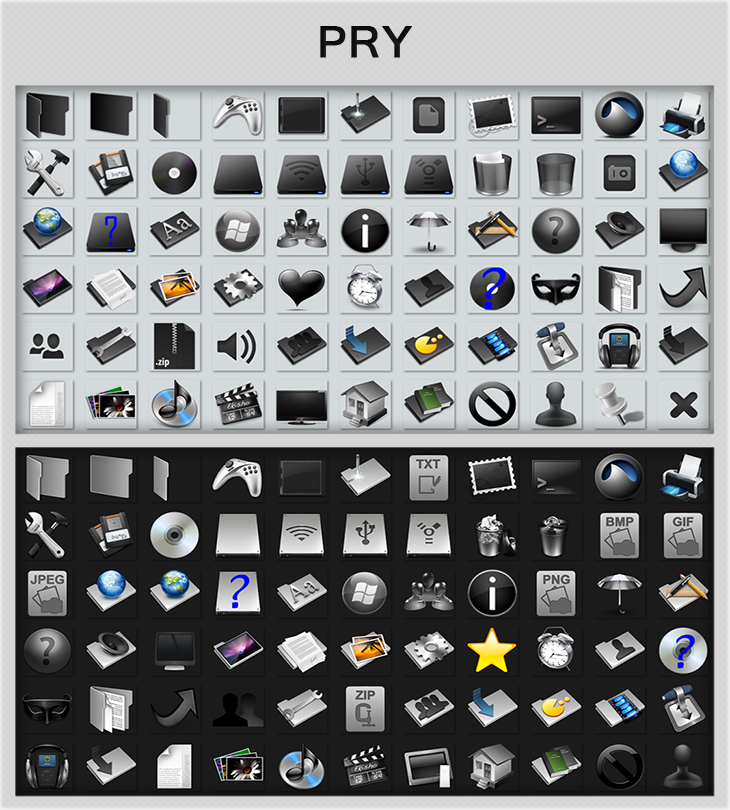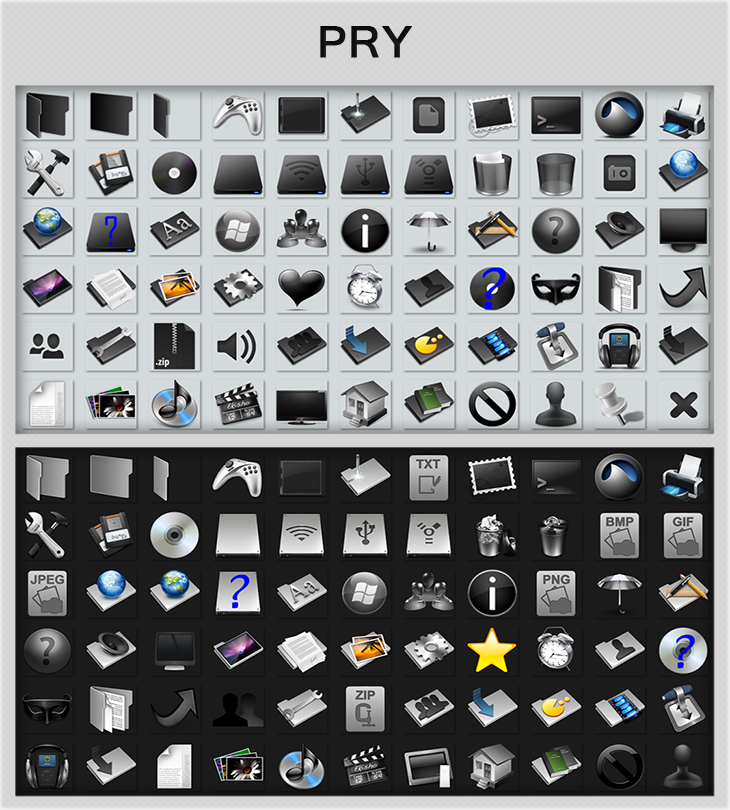 This is a 1-click Windows 7 System Icon Pack Installer. It is to be installed using
7tsp
. 7tsp is a System File Patcher which allows you to customize Windows in a simple way with just few mouse clicks. This is a Universal Installer and will work on both 32bit (x86) and 64bit (x64) systems.
Instructions:
Backup your system and create a restore point before patching. Note that the packs are to be loaded directly into 7tsp in 7zip format. Do not unpack the Icon Packs. Everything is explained in the
7tsp Tutorial
Download:
Pry Light Icon Pack for Windows 7
Pry Dark Icon Pack for Windows 7
Credits:


Resources:
Icons
Live Folders: [link] [link]Note:
The Pack is tested thoroughly and it works properly. Unlike other installers; 7tsp doesn't replace the entire system files. It just replaces the icons in the system files so the chances of files getting corrupt are minimal. And since 7tsp doesn't replace your system files, the customization won't be affected by Windows Updates.
More Icon Packs for Windows 7

Any chance this will work for Windows 10?
Reply

man I really want these but the links are dead.
Reply

May i ask how can i remove the brown line from a application icon ?
Reply

Oh wow this is a fantastic tool thank very much for sharing and may i just say worked like a charm
Reply

downloaded this pack and liked it. one thing is bothering me though. the network icon is showing its disabled but when I hovered it, it says I have internet access. This was working before I installed this pack. Is this a bug?

OS: Windows 7 Pro-N SP1 x64
Reply

I don't think it's a 7tsp bug. Atleast I have never encountered nor did anyone else has ever reported this problem. Also the file containing those icons is untouched by this pack.
Reply

can you add me for credit please ?
Reply

is this work on sp1 32 bit?
Reply