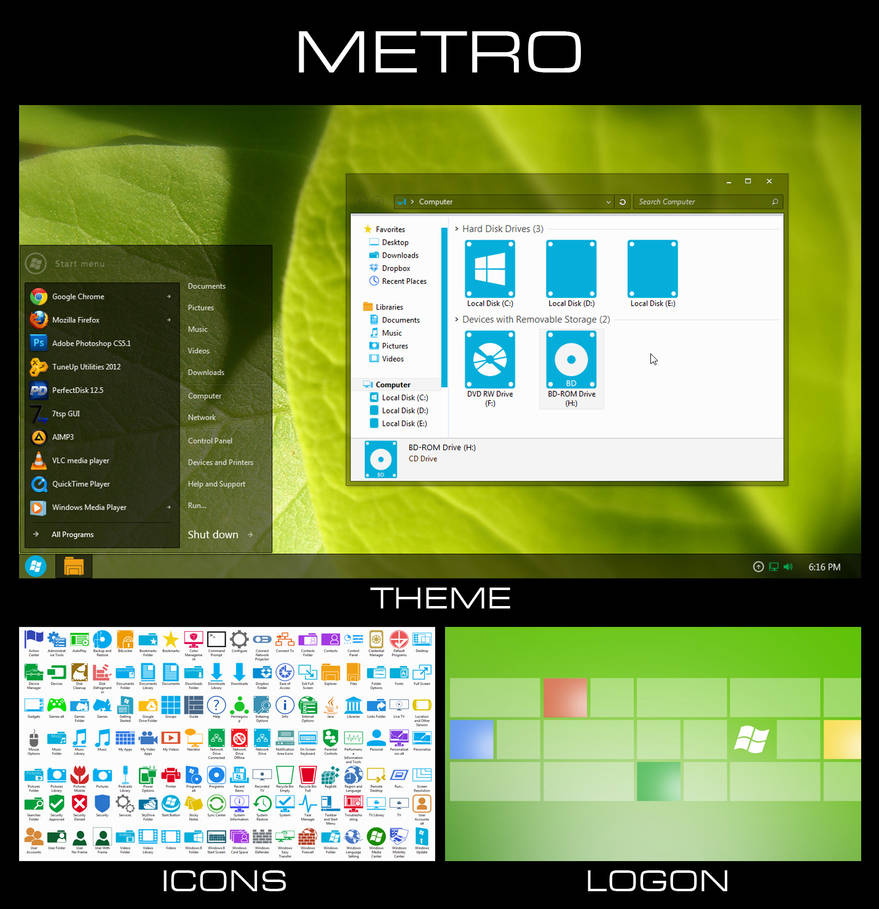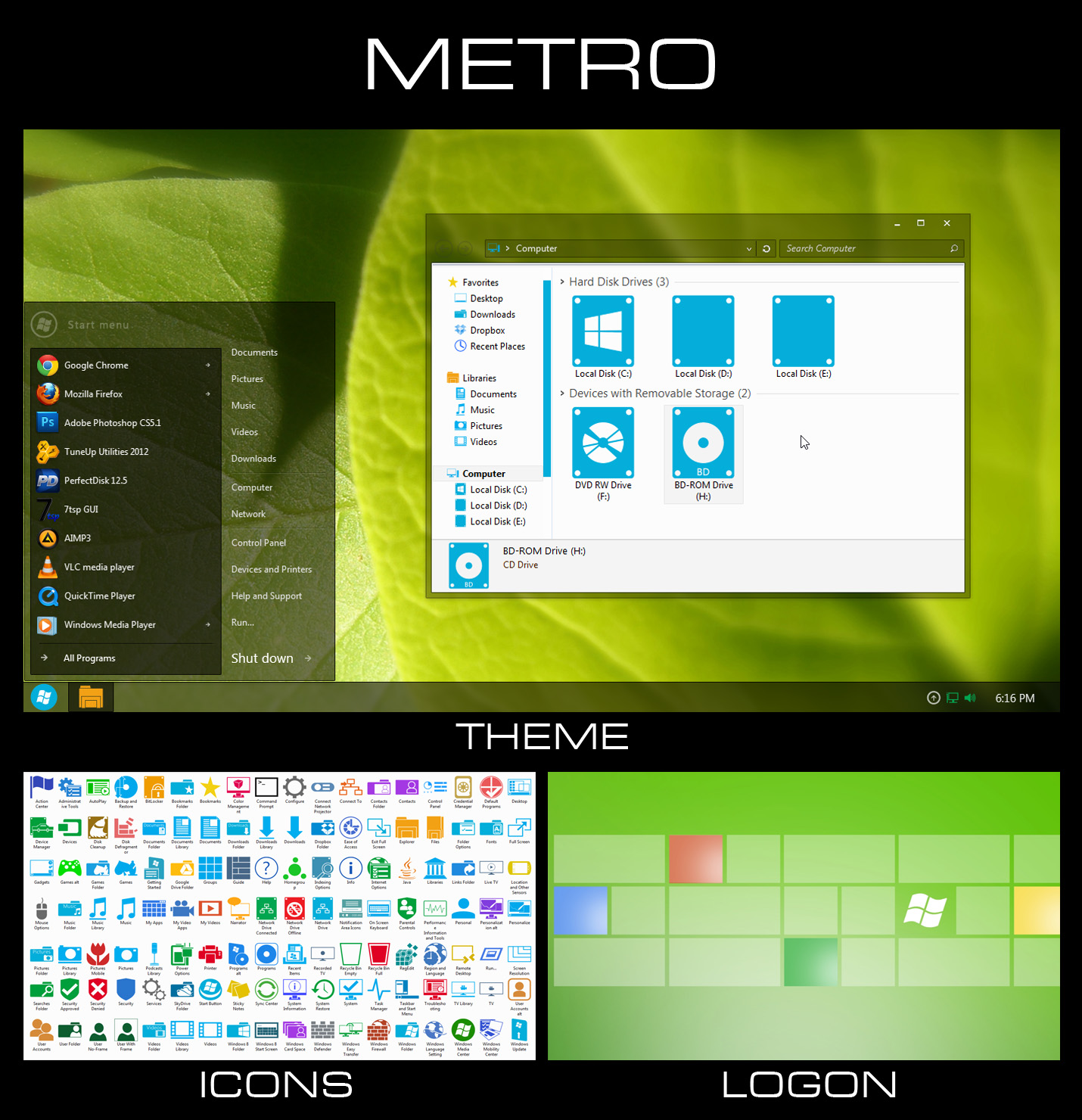 This is a 1-click Windows 7 Transformation Pack. It is to be installed using
7tsp
. 7tsp is a sytem file patcher which allows you to customize Windows in a simple way with just few mouse clicks. The pack will install the Theme, Metro System Icons, Windows 8 System Sounds, Windows 8 Cursor and a Logon screen. It will work on both 32bit (x86) and 64bit (x64) systems.
Instructions:
Backup your system and create a restore point before patching. Note that your system must be ready to use custom themes prior to installation of this pack. The pack is to be loaded directly into 7tsp in 7zip format. Do not unpack the transformation packs. Everything is explained in the
7tsp Tutorial
Download:
Metro - Windows 7 Transformation Pack
Credits:



Resources:

Theme Icons LogonNote:
The Pack is tested thoroughly and it works properly. Unlike other installers; 7tsp doesn't replace the entire system files. It just replaces the resources in the system files so the chances of files getting corrupt are minimal. And since 7tsp doesn't replace your system files, the customization won't be affected by Windows Updates.
More Windows 7 Transformation Packs