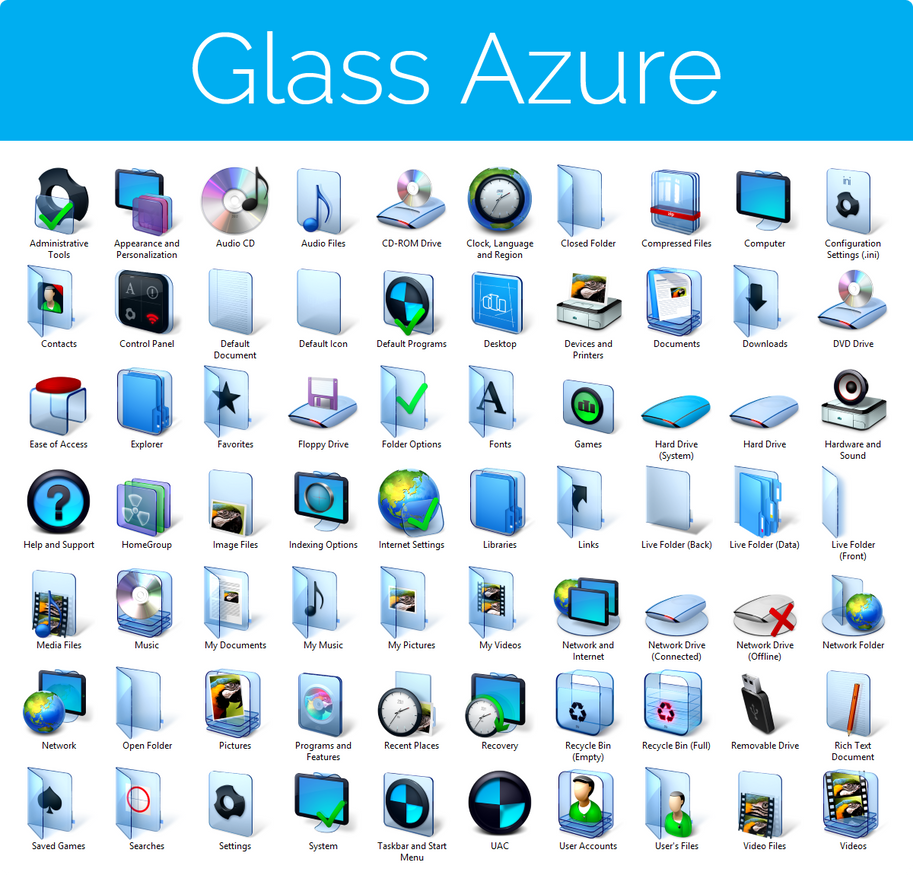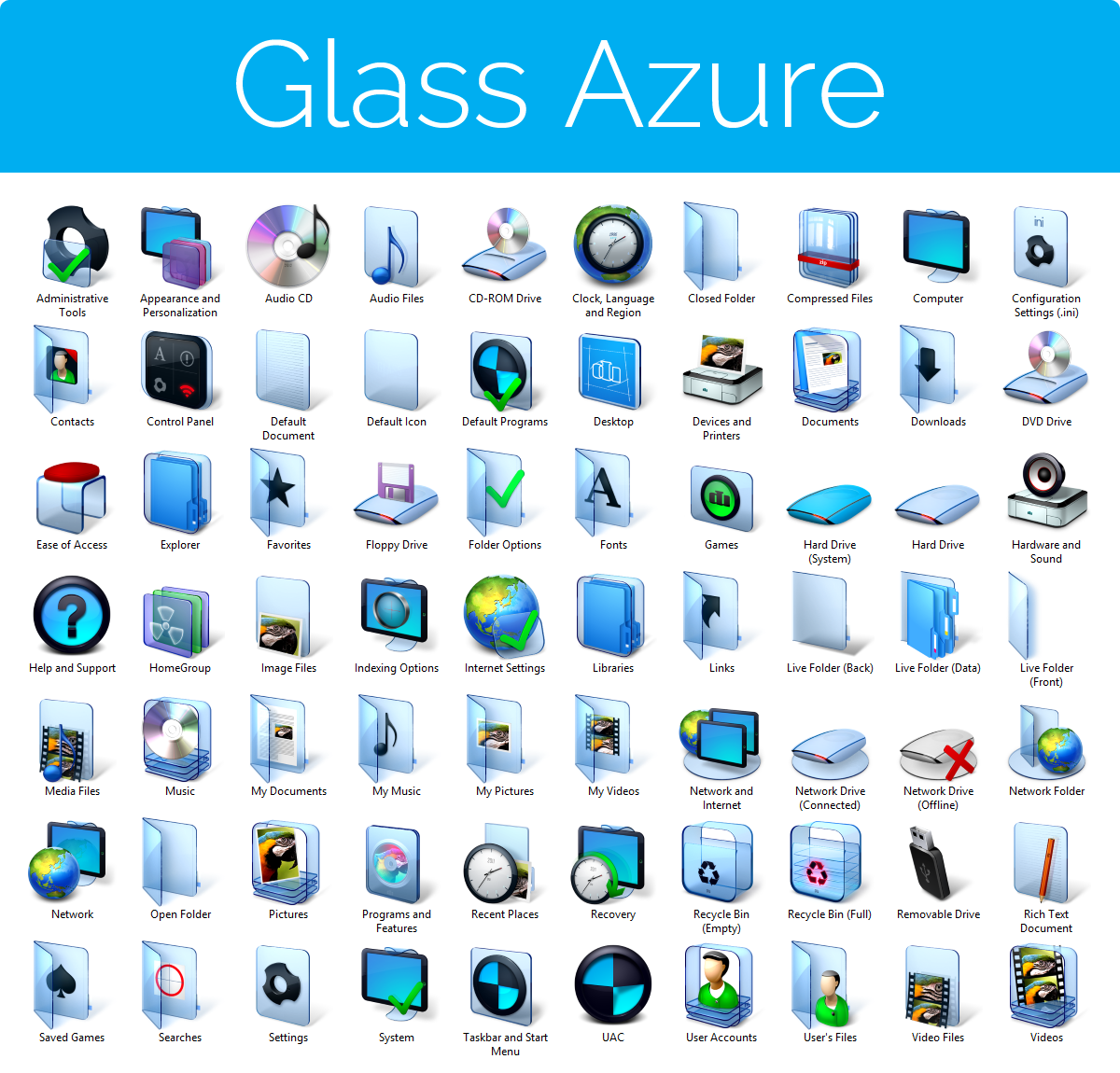 Watch
This is a 1-click System Icon Pack Installer for Windows 7 and Windows 8. It is to be installed using
7tsp
. 7tsp is a System File Patcher which allows you to customize Windows in a simple way with just few mouse clicks. Although primarily a Windows 7 patcher, 7tsp also works properly on Windows 8. This is a Universal Installer and will work on both 32bit (x86) and 64bit (x64) systems.
Instructions:
Backup your system and create a restore point before patching. Note that the packs are to be loaded directly into 7tsp in 7zip format. Do not unpack the Iconpacks. Everything is explained in the
7tsp Tutorial
Download:
Aero Glass Azure Icon Pack
More Icon Packs for Win7 and Win8

link server is down fix it
Reply

Could you put together a pack with the individual icons? I'd like to add icons to some of the folders that didn't get themed like Dropbox and SkyDrive.

Thanks a lot!
Reply

links are dead

does anyone have a mirror?
Reply

The issue was fixed long back, almost immediately at the time when you posted the comment. All the links work fine.
Reply

Works great on Windows 8.1 RTM. Thanks!
Reply