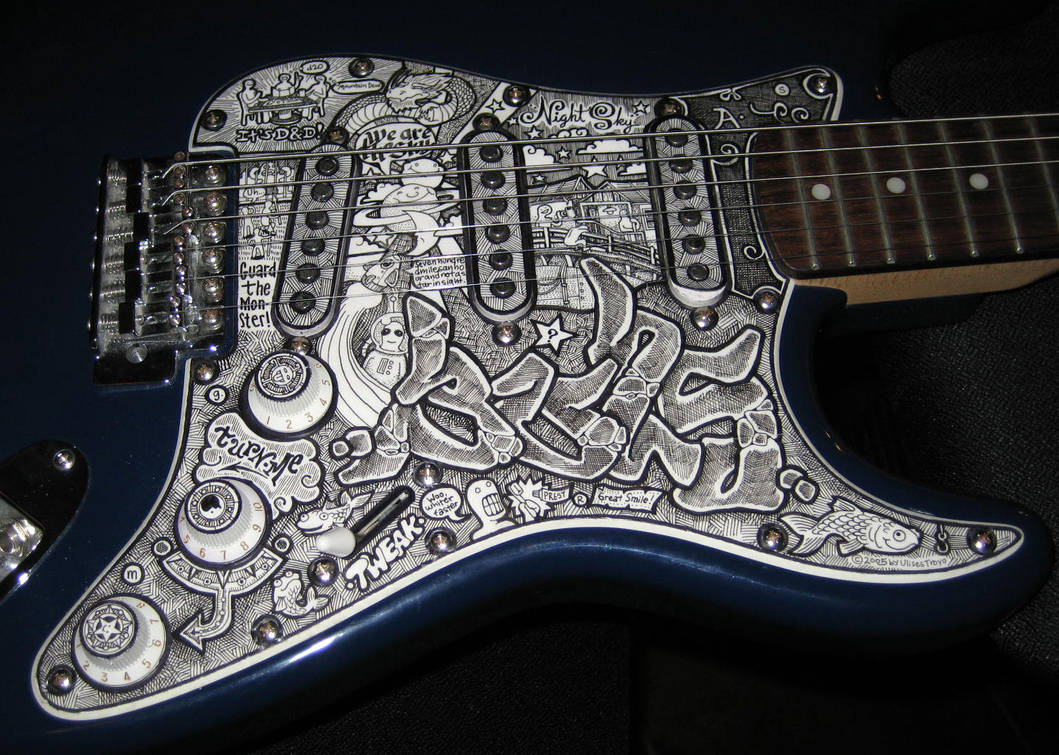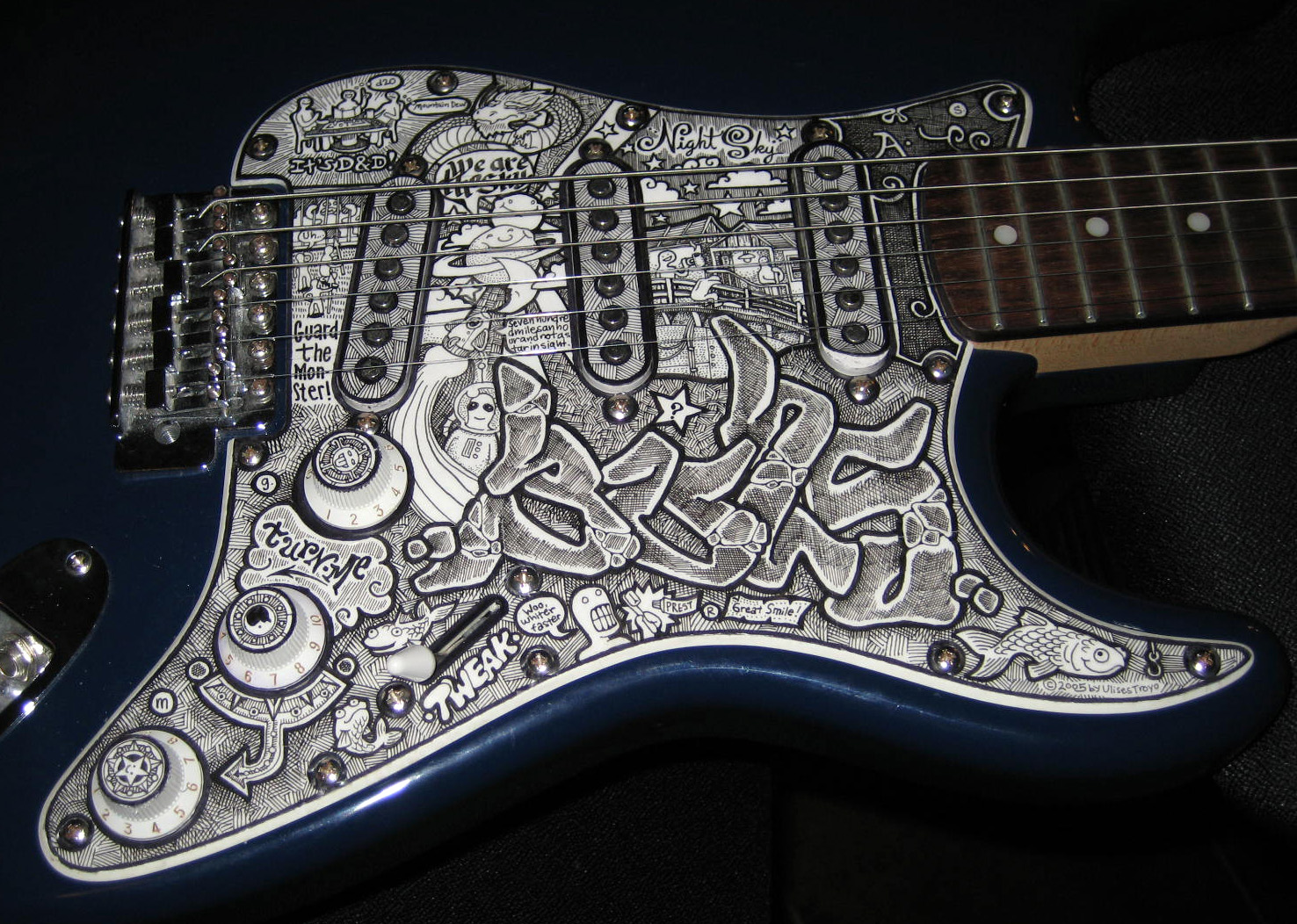 My Squier Strat

UPDATE 12/15/13: I've received a lot of feedback about this piece, so i figured i'd get around to answering your questions. Thanks for all the comments!

Q. Awesome and all, but won't the ink smudge?
A. No; i covered it with an adhesive laminate which'll prevent it from deteriorating.

Q. What did you draw it on?
A. I drew on a regular ol' pickguard, albeit one covered with a large permanent Avery label. I used Sakura Microns for the actual inking. I drew it in pencil first, then erased.

Q. Do you sell this kind of work? Will you make me one?
A. No, sorry, I don't have time for commissions. Thanks for the interest, though!
Daily Deviation
Given 2008-05-27