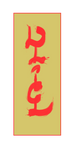 Ask for my commission via Note or email to ulises20.5♠hotmail.com (replace ♠ = @)


Terms of Service
Some little things in consideration before commissioning me. I would ask you kindly:
-Give me the clear idea of what you want, character, poses, colors moods, etc. I really don´t like to make too many changes. Even the sketch can take hours.
-Changes can only be made in the sketch phase, otherwise additional charges may apply.
-Streaming commissions are not included in the prices, WIP are given weekly.
-Not copying another artist style
-Starting from March 2019 i am taking the payment before starting the sketch or anything

(too many sketches made with no payment later/canceling on me)
-Payment with paypal or directly with Card(this one gives you -5% discount)


PERSONAL USE / STARTING PRICES
MANGA Illustration Single 45 USD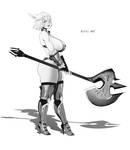 HQ Illustration Single 90USD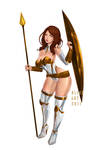 HQ Illustration + Background 115-175USD (Depends complexity)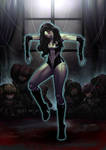 For
connoisseurs
this styles
made for people who want to make their characters EPIC.
The Gold Illustration (Message me for full body prices)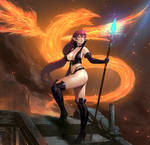 Portraits
95-100USD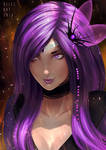 Full Illustrations
(Full Body price via NOTE)