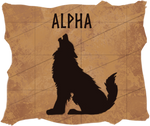 - Tier 1 -
Name:
Svalfi
Nickname(s):
ID #:
105
Health Status:
Healthy
Owner:
Felvargs
Species:
Felvargs
Age:
???
Gender:
Male
Height:
140cm
Weight:
730lbs
Build:
Standard
Coat Type:
Silk
Genotype:
ss/br/Cr/bk/Sd/Bd
Phenotype:
Cream with Shadow, Brindle
Mutations:
Physical Mutations:Hierarchy Level:
Alpha
Passage of Courtship:
2/2

Tack
:


Cosmetic(s)
:

Accessories x1 - Apply customizable items directly to your Felvarg.

Rune of Expression x1 - Applies a custom expression to your Felvarg.


Import Background Set(s)
: Lake Heimta


Title(s)
:


Companion(s):


Trait(s):

Import Database:
#105
Personality:
Svalfi is a wonderful hunter and an even better fisher! Born and raised in the village of Reynir, he has taught generation after generation how to be master fishermen and is greatly respected for his knowledge. His peppy attitude and enthusiasm do not waver even with the most reluctant of students -- it's his firm belief that anyone can learn to provide for themselves as long as they stick with it. He's extremely supportive every step of the way whether someone is under his tutelage or not. As long as you can stand the constant fishy smell, he's a great friend to have.
(Positive | Enthusiastic | Supportive)
Ideal gifts
: Fishing tack
Lineage:

----------------------------------
SSS:
Unknown
---------------
SS:
Unknown
----------------------------------
SSD:
Unknown
Sire:
Unknown
----------------------------------
SDS:
Unknown
---------------
SD:
Unknown
----------------------------------
SDD:
Unknown
----------------------------------
DSS:
Unknown
---------------
DS:
Unknown
----------------------------------
DSD:
Unknown
Dam:
Unknown
----------------------------------
DDS:
Unknown
---------------
DD:
Unknown
----------------------------------
DDD:
Unknown
Design (c) dergenn ,
Items by
eerea
Image details
Image size
2300x1898px 4.47 MB