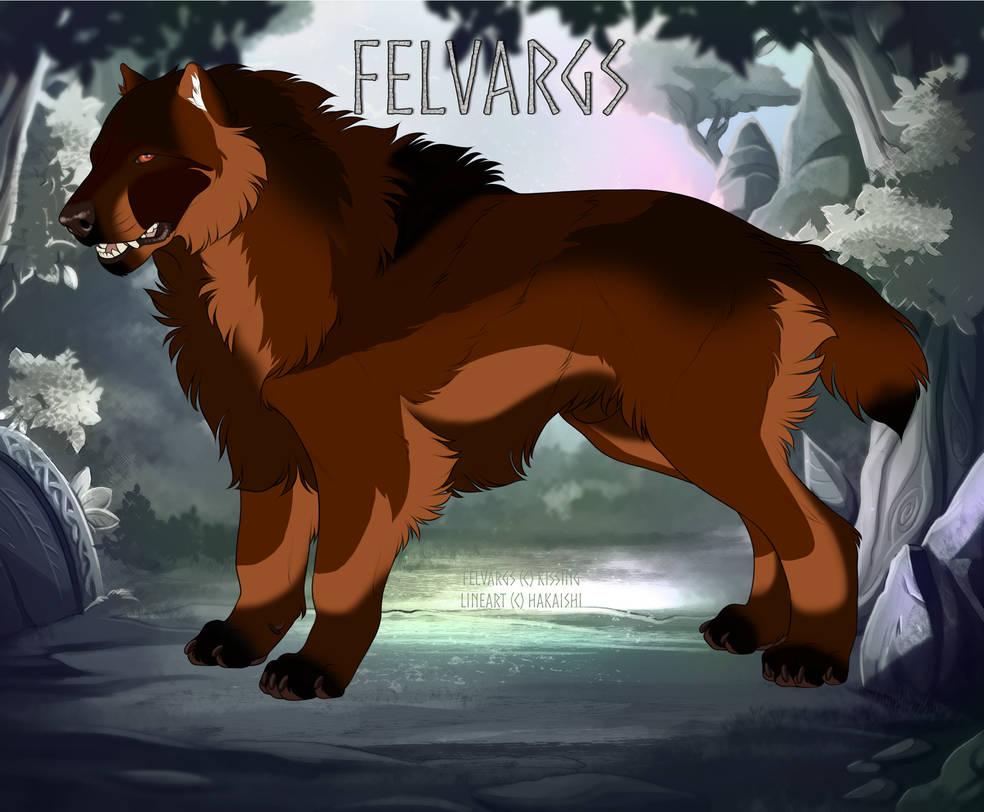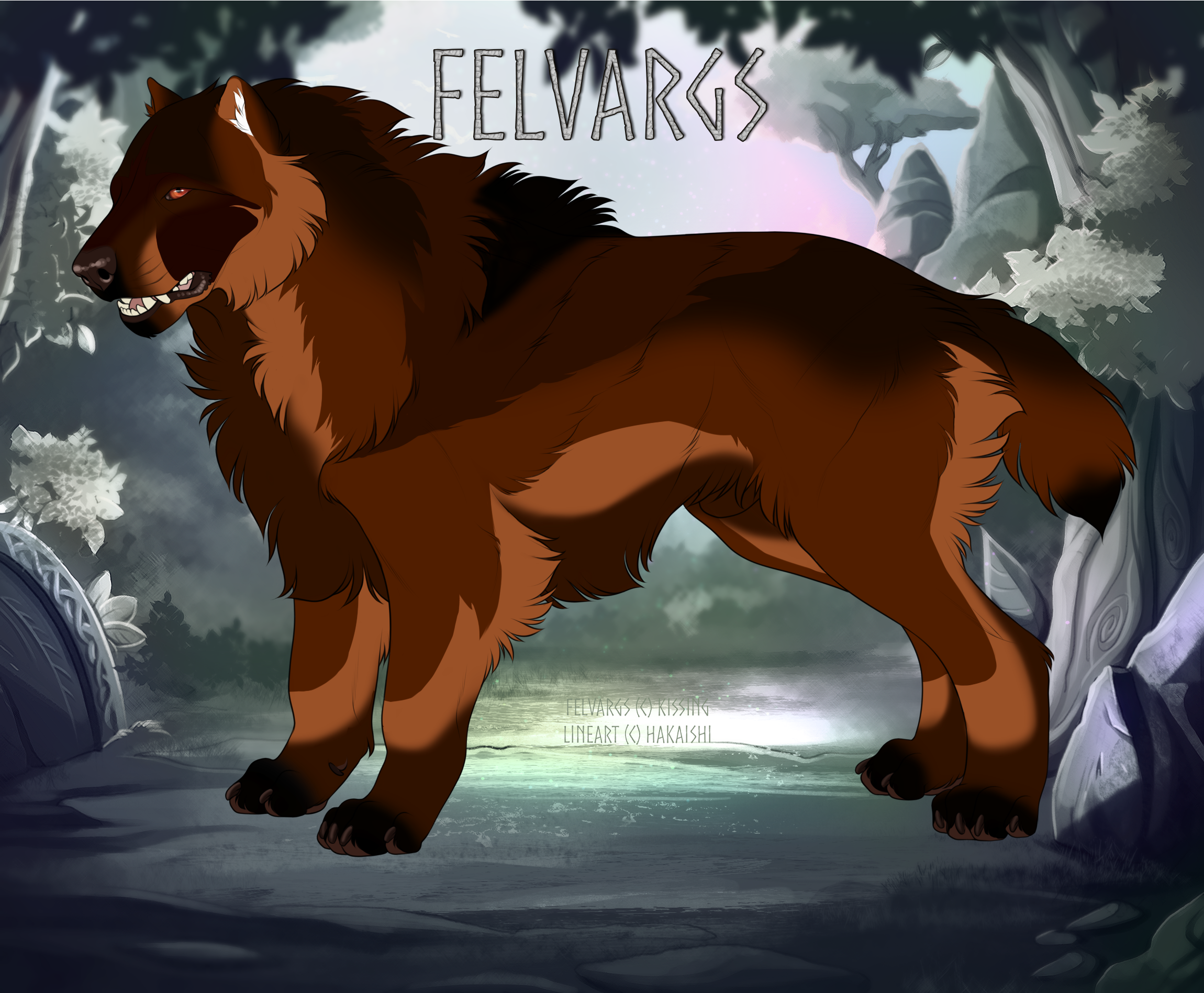 Watch
Name:
Surya
Nickname(s):
Sunny, Idiot
ID #:
3359
Health Status:
Healthy
Owner:
AmiyaEn
Breeder:
xPatronus
Species:
Felvargs
Age:
Adult
Gender:
Male
Height:
230cm
Weight:
1200lbs
Build:
Titan (Low Content)
Coat Type:
Standard
Genotype:
ss/cr/Br/bk/Ol/Sp/Sd/Mk/Sb
Phenotype:
Brown with Overlay, Splash, Shadow, Mask, Sable
Mutations:
Physical Mutations:
Hierarchy Level:
0/6
Passage of Courtship:
0/2
Pack:
None
Item Application(s):Companion(s):

Turkey - Remove the chance to fail activities and increase the ability to locate more valuable items in any activity by 5%.
Spooky Raccoon - Removes the ability for the Felvarg to sustain injuries when failing 1v1 encounters and provides a 10% chance to return a randomly rolled competition trait when failing any and all competitions. This companion comes with an import application possibility.

Moose - 10% chance to succeed in any 1v1 based competition.

Trait(s):
Iron Fist - Your thrill for the kill increases the chance you will succeed in any 1v1 competition by 5%.
Import Database:
#3359
Reference:
Personality:
It is not difficult to see the strength and resolve that are Surya's very core, based not only on his sheer size, but in the manner in which he holds himself. His pride is often the first thing that others will notice, his head always held high. It does not make him blind, however, as he values true friendship and honor. Those who grow close to him will forever be precious in this titan's eyes, and he will do all that he can to keep them safe from harm. Close bonds are dear to him, bringing out his more boisterous and compassionate side. He wins over others with this charm and not his brute strength, as he doesn't feel pleasure in harming others, unless they have wronged those that he has sworn to protect. Surya can seemingly talk himself out of, or into, any given situation. He has a quick wit and an even speedier tongue, the battle of words is not something that he often ever loses. In Surya's case, his bark is for sure louder than his bite.
Despite sometimes getting lost in his prideful, sometimes selfish antics, this titan is not afraid to learn from his mistakes. While never regretting choices that he has made, he can recognize that it might not have been the best way to go at something. Surya is not too stubborn that he cannot see the value in making a few errors here and there. At times, this male can be loud and overbearing, but under it all he is a bright and jovial being. There is not a cruel bone in his body, even though his actions may sometimes be conveyed that way. An explorer at heart, Surya dreams of traversing every corner of Ulfrheim to see all what it has to offer. He can be seen with his small companion,
Arjuna 3321
, at his side often. While he was taken aback by the small spitfire, he holds a great respect for his skills and rather enjoys his company. Most of the time.
Lineage:
----------------------------------
SSS:
Unknown
---------------
SS:
Jorah 1265
----------------------------------
SSD:
Unknown
Sire:
Floki 2141
----------------------------------
SDS:
Unknown
---------------
SD:
Missandei 1266
----------------------------------
SDD:
Unknown
----------------------------------
DSS:
Titus 702
---------------
DS:
Myrkr 705
----------------------------------
DSD:
Unknown
Dam:
Piko 1982
----------------------------------
DDS:
Unknown
---------------
DD:
Inkeri 1408
----------------------------------
DDD:
Unknown
Copyright:
Zaleho