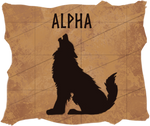 - Titan Tier -
Name
:
Shiva
Nickname(s)
: Shi

ID #
:
698

Health Status
: Healthy
Owner
:
Felvargs

Species
:
Felvargs
Age
:
???
Gender
:
Female
Height
:
223cm
Weight
:
1,119lbs
Build
: Titan (Low Content)
Coat Type
:
Arctic
Genotype
:
ss/cr/Br/bk/Sp/Pt/Bd/Tn
Phenotype
: Brown with Splash, Points, Brindle, Toned
Mutations
:
Physical Mutations:
Curled Tail
Shiva's Coils x1 - Purchase this blessing from Shiva herself, allowing you to apply a custom curled tail that curls upwards onto the Felvarg's back.
Eye Mutation x1 - Apply a customized eye mutation directly to your Felvarg.
Rune of Expression x1 - Applies a custom expression to your Felvarg.
Accessories x1 - Apply customizable items directly to your Felvarg.
Scar Kit x1 - Apply battle wounds directly to your Felvarg.
Import Background Set(s): Spine of Odin
Reference:Personality
:
Shiva is a strange alpha. She is in charge of guiding spirits to the halls of Valhalla once their bodies have passed on, and therefore spends most of her time with the dead rather than the living. Although she has a handful of helpers, for the most part she is isolated by society. Her job might be important, but who likes to think long about death? Left to her devices and her duties, she comes off as spacey and eccentric to outsiders. She always seems a bit distracted, like she's listening to something only she can hear. It is customary to offer her a spirit shaker if you come to visit, to aid in her task.
Distracted | Devoted | Antisocial
Location:
Fenrir's Incisor
Bribes
: Lanterns, Spirit Shakers, Tools
Lineage
:
----------------------------------
SSS: Fenrir 0
---------------
SS:
Titus 702
----------------------------------
SSD:
Unknown
Sire:
Myrkr 705
----------------------------------
SDS:
Unknown
---------------
SD:
Unknown
----------------------------------
SDD:
Unknown
----------------------------------
DSS:
Unknown
---------------
DS:
Unknown
----------------------------------
DSD:
Unknown
Dam:
Orion 700
----------------------------------
DDS:
Leader of Wolfsbane 697
---------------
DD:
Iris 699
----------------------------------
DDD:
Unknown
Design
(c)
Volbeatic
, Touch-ups by
Sukkol
Image details
Image size
2300x1897px 4.15 MB