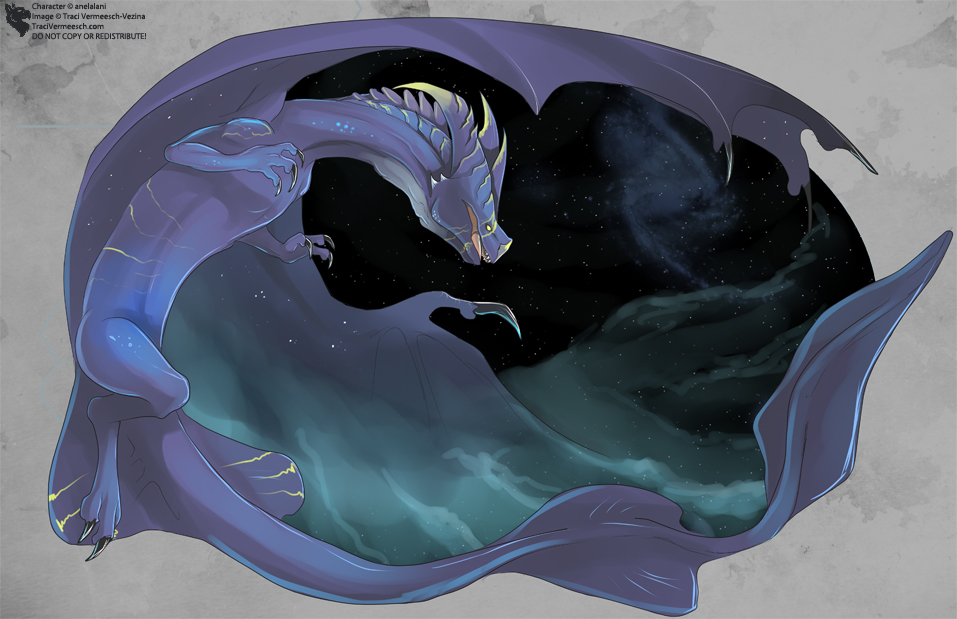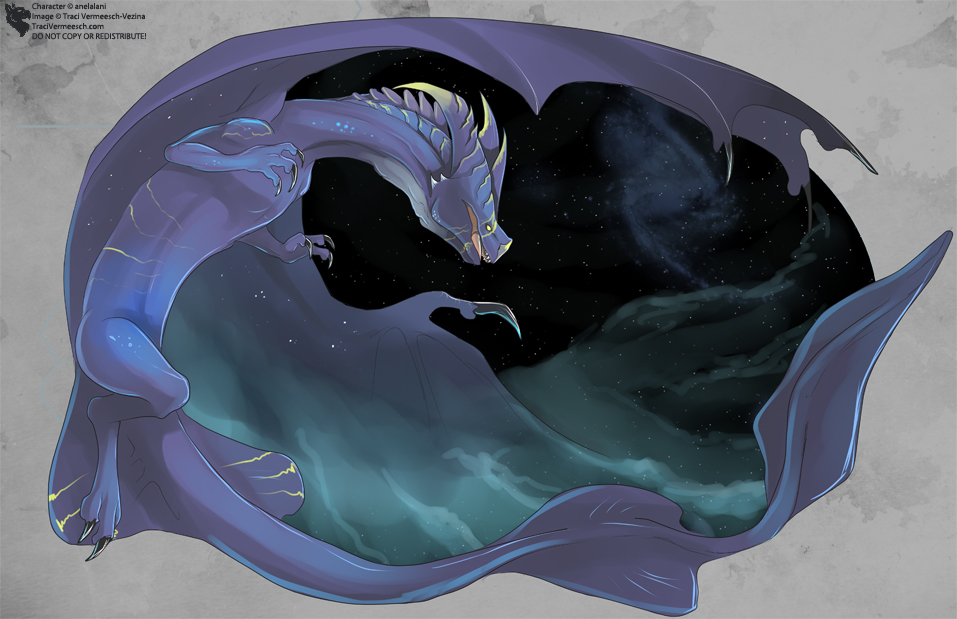 Watch
For ~
anelalani
VIA this month's round of the Fantasy Xchange. Her wicked awesome dragon character, Orion.
The theme for the month was songs and music, and my chosen wanted 'anything calm and relaxing. Of course, when I want calm, relaxing music to inspire a piece, I usually turn to FoxAmoore's music. The song that inspired this piece was
Shine the Light
. Which by chance happens to be the theme song of another character named Orion. That seems to be a popular name for characters... even I have one with that name. Although my Orion is an Ultimarian Space Monk.
I worked on this off and on the last few nights to unwind after moving boxes around in our new house.
Tools Used:
Photoshop version CS4, Paint Tool Sai
Time Taken:
Unrecorded
Soundtrack:
"Shine the Light" - FoxAmoore
Image © 2013 Traci Vermeesch-Vezina
DO NOT copy, alter, repost, etc without the consent of the artist! Character/Image are NOT public domain!
Please think before you type...
and please read before asking questions. I will no longer be answering questions that can either be answered by simply reading the image's description or by spending 5 seconds to Google the answer.