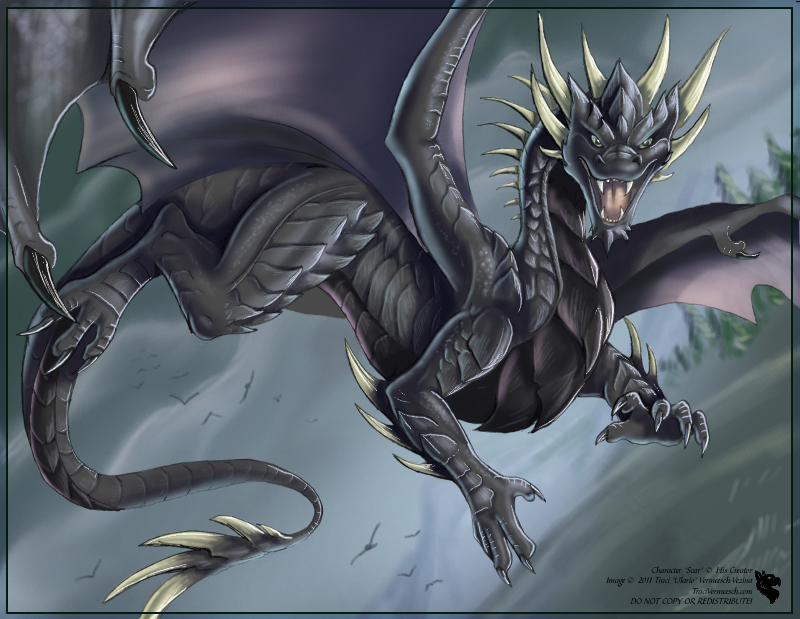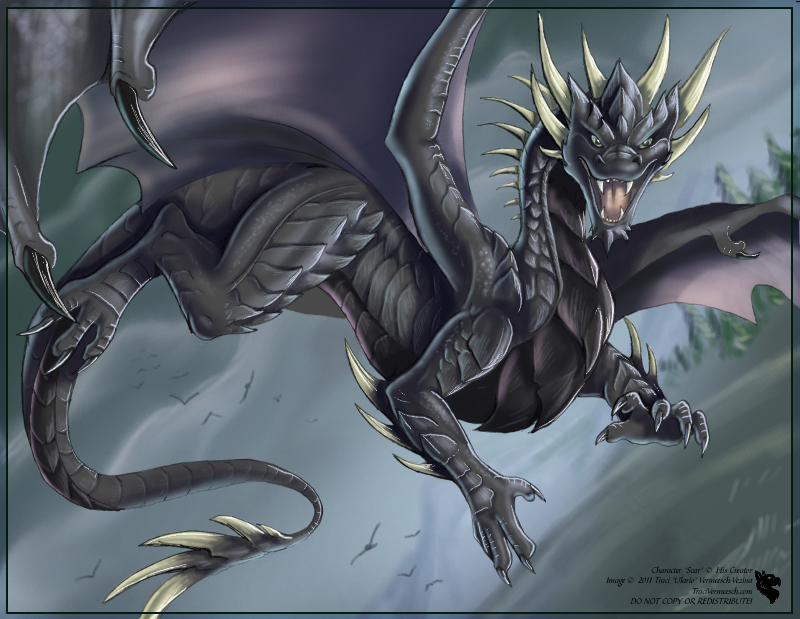 Watch
Commission piece of a big black dragon named Scar. Scar is often ridden by the king in the world where the client's story takes place.

I was basically given a vague description... black dragon wih golden horns and green eyes and given artisic freedom with designing the character.
I had a lot of fun spending a lot of time with all the scale detailing for this one.
Image © 2011 Traci Vermeesch-Vezina
Please DO NOT copy, alter, repost, etc without the consent of the artist! Character/Image are NOT public domain!