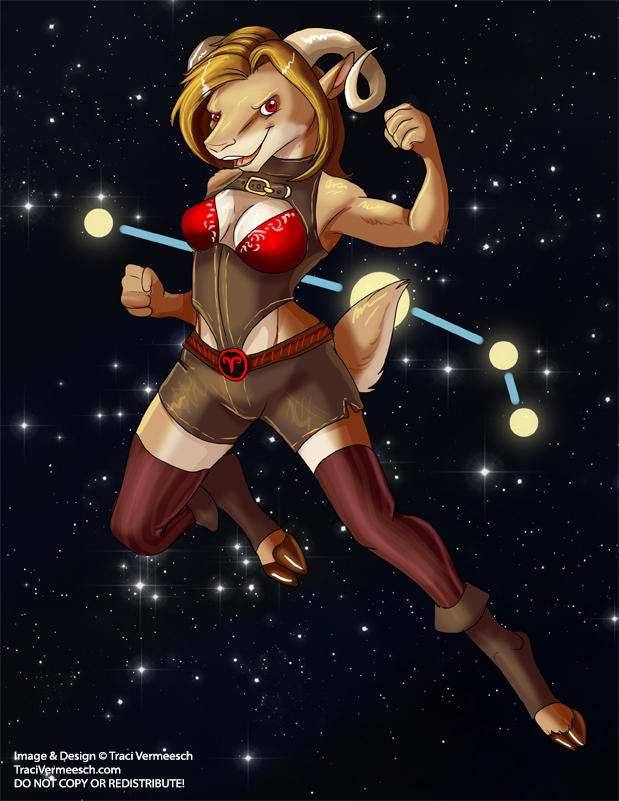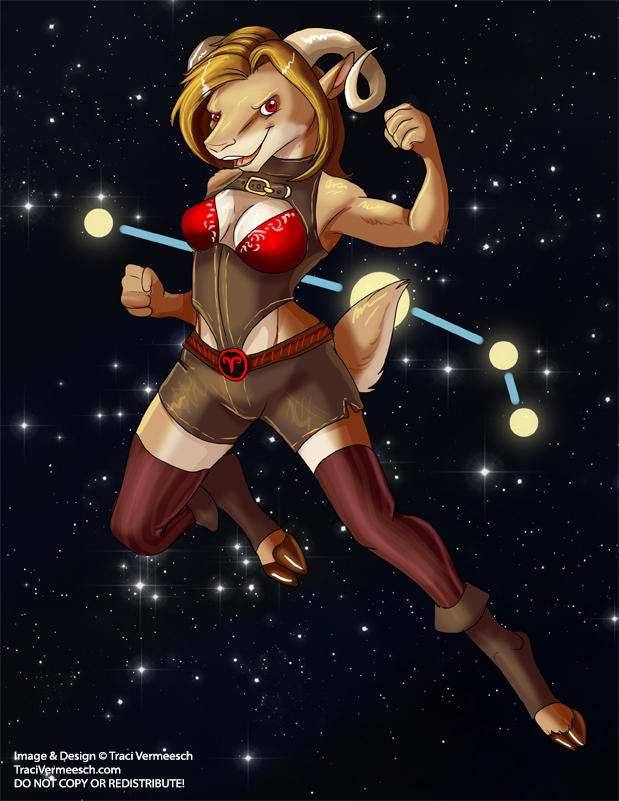 Watch
I wasn't feeling the Zoologica adopts as much as I'd hoped and often found myself struggling to find a unique species every week. So I've decided to scrap that series and replace it with one that I consider to be a specialty.
I think my work speaks on how much I have fun doing space type stuff. >_<
I'm starting with the constellations of the zodiac... since people seemed to like the idea.

-=-=-=-=-=-=-=-=-=-


My Patreon members had early access to this adoptable, and could have bought her before this was even posted here. If you want first look and first dibs on all adoptables that I make, consider supporting me on Patreon.
****Winner gets rights to the character as well as the high resolution version of this picture. ***
This is an auction!
That means you comment in replies to place bids.
- Opening bid starts at $35. Minimum bid increase is $1.
- Bids will be in reply to the comment that I write below. If you want to bid, do so as a response to the previous bidder. No notes, please.
- This auction is cross posted on both Furaffinity and DeviantArt. I will update with proxy bids on one site when someone bids on the other.
- Winning bidder gets the high res, unwatermarked image of the character.
- Whoever buys her has the right to rename the character.
- Winning bidder also gets rights to the character. You can use the character for whatever personal purpose you'd like as long as you give credit whenever it's used, don't claim that the design was done by you and don't resell the design. If you're planning on using the character for commercial use (i.e. selling over 100 copies of whatever using her for or what not), contact me first as other fees may apply.
- These adoptables are sold "as is". I will not spend time to the premade artwork to make changes that you want. However, you are more than welcome to make the changes yourself or commission myself or another artist to make them for you.
- Standard rules for my egg adoptables also apply with these. Go here for info - ulario.deviantart.com/journal/…
This is important because by purchasing one of my adoptables, you are agreeing to follow these rules!
- No sniping! If there are snipers then I will extend the bidding time by five minutes then continue to extend it until five minutes have passed with no bids!
- Payment is required 24 hours after the end of the auction. Paypal only. If you do not pay, then the character will be re-offered to the next highest bidder. Sorry, but it is unfair to myself and to anyone else who is bidding so if I catch anyone doing this then you'll be blacklisted from all my future auctions. Please make sure you have money in your account before bidding. If you have to back out because it turns out that you don't have enough after you've placed your bid, I really can't make an exception to blacklisting you, even if you're honest.
- If your account looks inactive and/or sketchy, I reserve a right to refuse your bid. This could mean a lack of activity (No avatar, no faves or submissions, no comments or shouts, etc) or an account that was just created within a day prior to participate in the auction. If you fall into this category, please contact me before bidding and I may give you the benefit of the doubt. I will go with my gut instinct… and if my kindness about letting you bid anyways is betrayed, you will be blacklisted.
- Be respectful! Hateful or angry comments towards myself or any of the other bidders will NOT be tolerated!
- Buyout price for the auction is $100. You can choose the buyout price even if there are already bids!
- Bidding ENDS Saturday, October 13 at 9PM EST