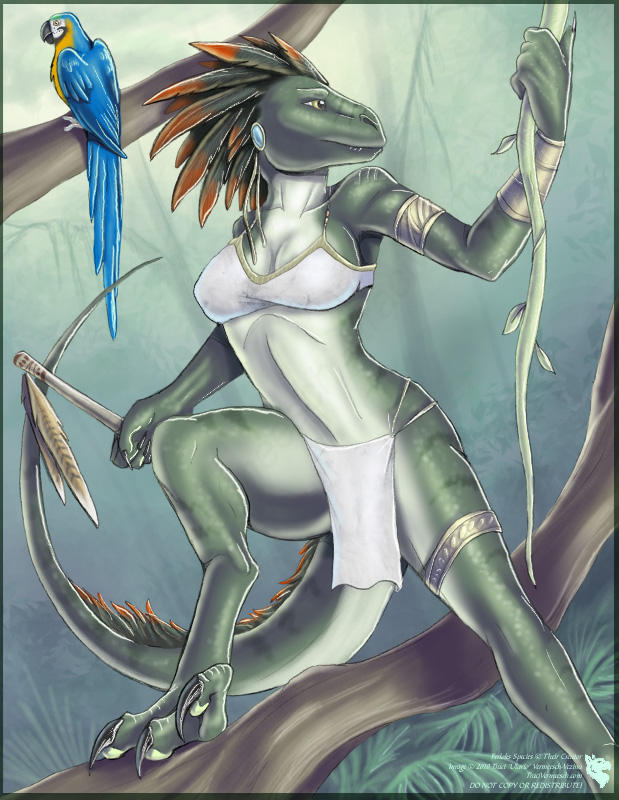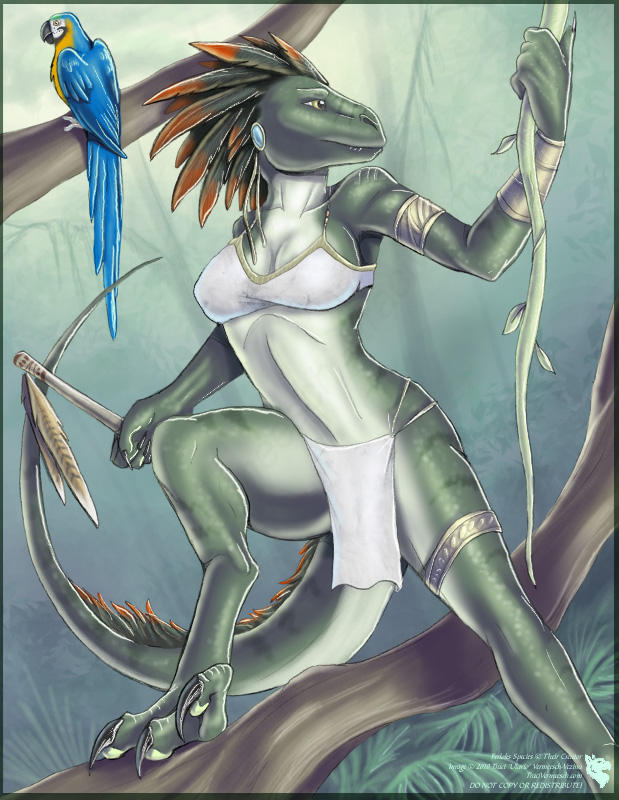 Watch
Commission for an upcoming RPG forum. This was a concept commission for their dinosaur race, the Ferloks. This will be a playable race once the forum goes live.
The client who ordered this commission requested that she look a bit like my raptor character, Rikka.

Yay dinosaurs!
EDIT: Wow! A DD?! Thanks guys!

Also... This is a commission, meaning that someone told me what they wanted and paid me to draw it. If you have issues with the character's design, then take it up with the client who told me what he wanted... not with me. Any such complaints will be marked as spam. Thank you!
Clothing textures by CGtextures.com
Other pictures done for this forum:
Image © 2010 Traci Vermeesch-Vezina
Please DO NOT copy, alter, repost, etc without the consent of the artist! Character/Image are NOT public domain!
Daily Deviation
Given 2011-04-07
Ferloks - Commission
by *
ulario
The suggester says: "brings a refreshing new style to the Anthro gallery and this piece really demonstrates just that. The small detail in the creatures skin, the highlights in the feathers, the pose and the subtle background make this a very enjoyable, refreshing piece of artwork!" (
Suggested by KovoWolf and Featured by Nyiana-sama
)