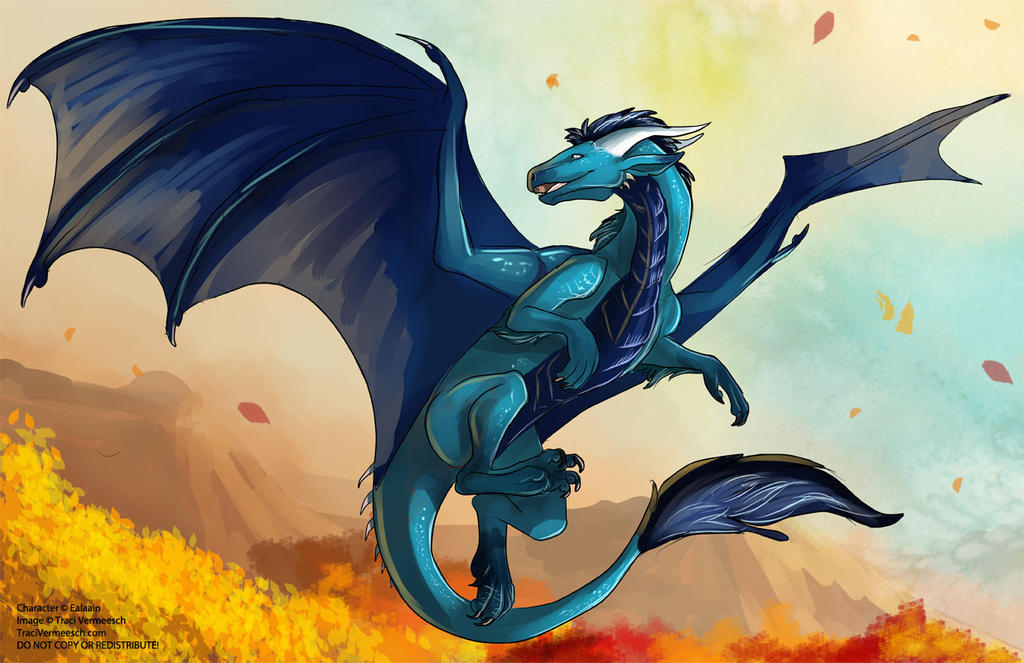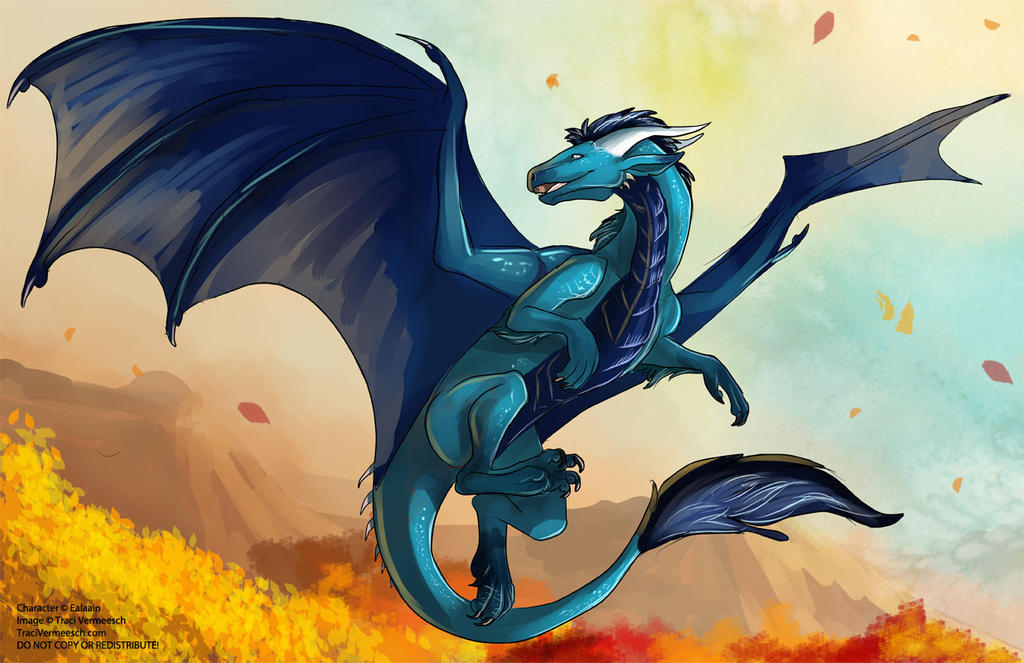 Watch
... watch how I soar!
This is
Ealaain
's lovely dragon boy, Jacob. For this month's round of the
fantasy-xchange
Yep. I'm early. I started working on this the second that I
got the assignment and made it into an evening project because with deadlines, commissions and an upcoming surgery, I didn't know when I'd find time to work on it otherwise. >_<
I was sort of hoping to do a Halloween themed picture for this month's exchange since Halloween is my favorite holiday.... butttttttt when I saw the pretty blue dragon that I was given to draw this month, I decided to go for a straight up Autumn picture since blue and orange are one of my favorite color combinations.
Jacob is going on an autumn leaf tour.... high above the leaves!
Tools Used:
Photoshop version CS4, Paint Tool Sai
Time Taken:
6 Hours
Soundtrack:
"Nerevar Rising" - Morrowind Soundtrack
Image © 2014 Traci Vermeesch-Vezina
DO NOT copy, alter, repost, etc without the consent of the artist! Character/Image are NOT public domain!
Please think before you type...
and please read before asking questions. I will no longer be answering questions that can either be answered by simply reading the image's description or by spending 5 seconds to Google the answer.