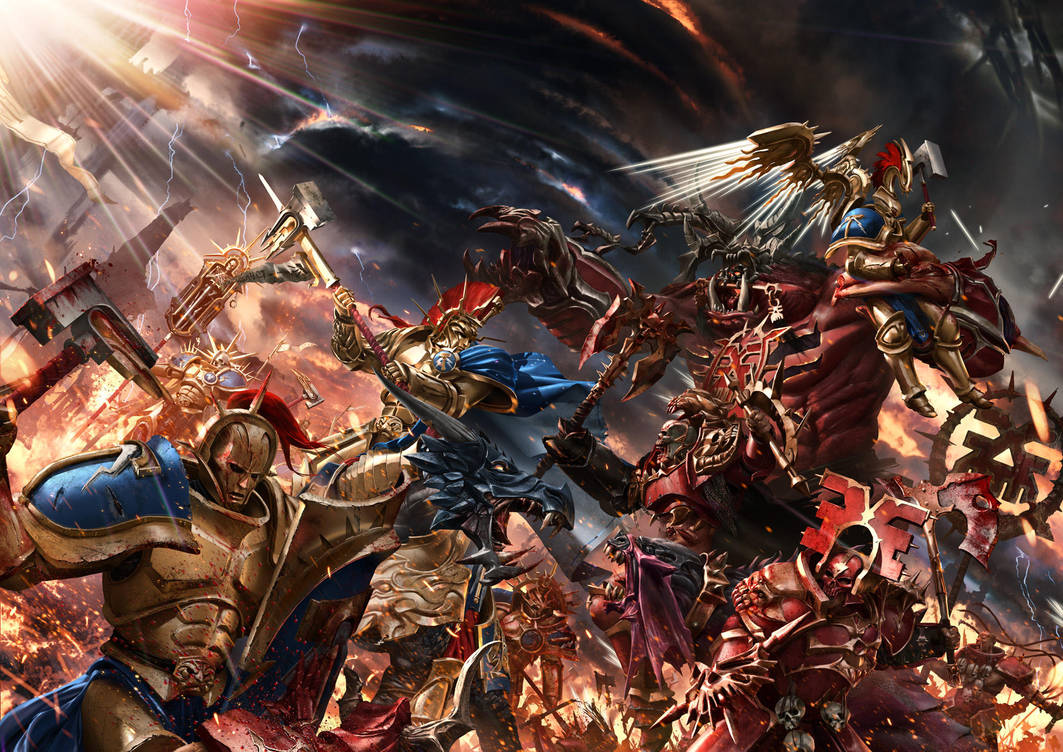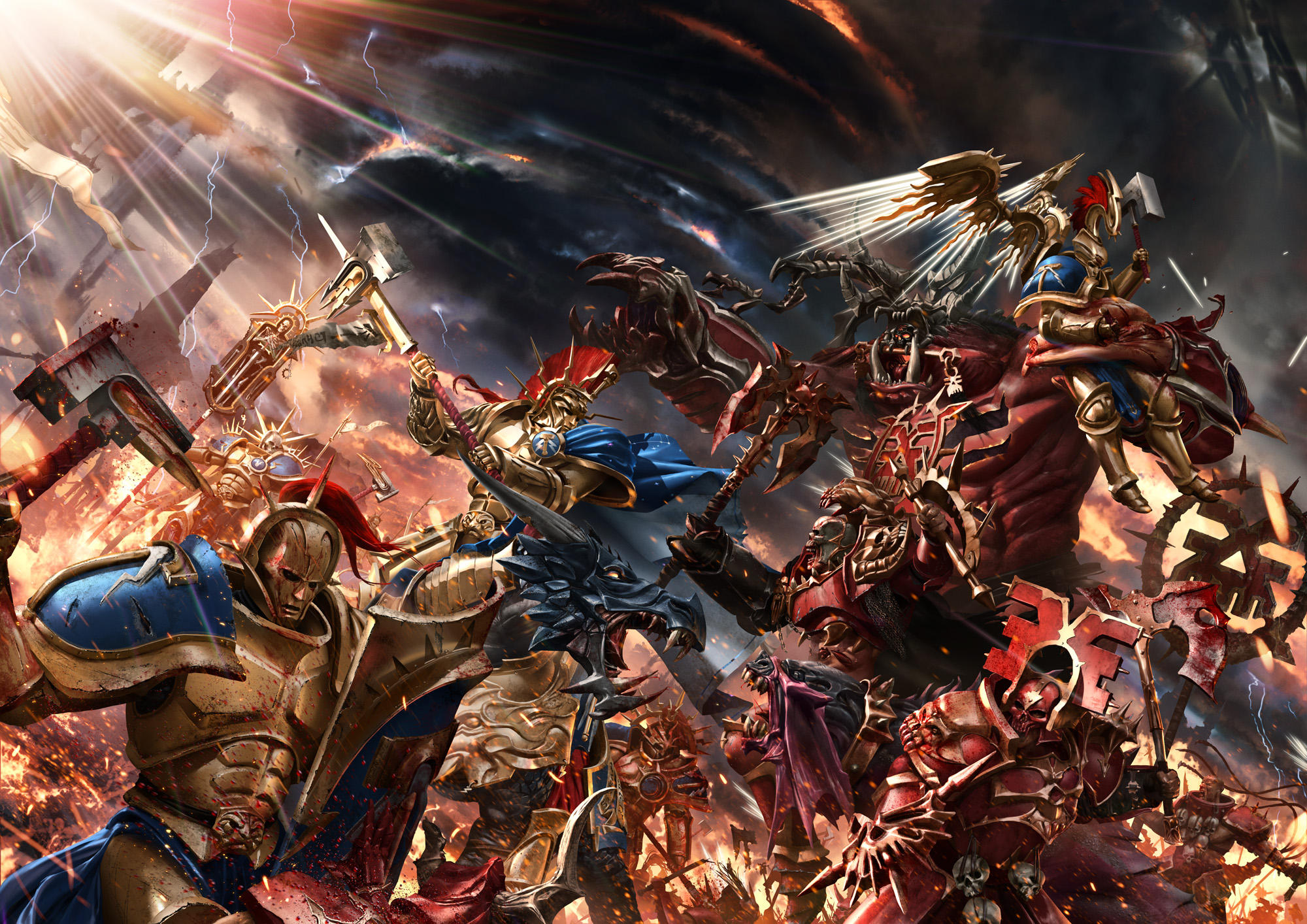 Watch
Check out the book by Chris Wraight here! : www.blacklibrary.com/Home/gate…
Illustration © Games Workshop
Art director/producer: Darius Hinks

++++++++++++++++++++++
Hi all! Long time no post, life's been hectic lately as I'm working on a really fantastic project that is close to heart and that I will share very soon, but otherwise no complaints!
Anyways, this is a piece I did for GW back sometime September '14... long story short, it was supposedly the box art for a then-secretly titled project with another alias (as you do!). Thinking it was for 40K, I wet myself slightly from sheer honour and agreed on the spot only to find out when the brief arrived that it was for Warhammer Fantasy, and not only that, but a new rebirth of the franchise. Don't get me wrong, it is a big deal in most respects, but just struck me as strange given what I've been doing for GW for the years we've worked together to be entrusted with their new Fantasy IP, quite surprising really.
When I found out the subject matter and saw the Zbrush models of the finalised designs I knew it was going to be one heck of a challenge. Also, since I suck at worming my way out of epic gigs like this one and with my producer Darius pulling the almighty friendship card, and a bolter to the skull, I kinda had to do it.

I put a lot of love into this, keeping as faithful to the models as required but stretching the aesthetic where I felt necessary. I was also entrusted with conceptualising/visualising the backdrop to the conflict, with a brief that was equal parts frightening and hilarious(in a holy shit thats batshit insane way). At the time, the working faction-name provided was that they were Stormcasts, and going by the idea that they would be deep striking in on bolts of lighting and had the ability to literally whip up a storm the image of a supercell came to mind, and that the commander with the cape of stars would be swinging his hammer almost sympathetically with the swirls of the raging storm, so it would almost look like he was "painting" a storm. The fact that it was also to be a world of fire and lava and chaos constructs, and also perfectly inspired by the trailer of 2014's Into The Storm... I thought it was a perfectly valid idea to have a vortex of fire being drawn up to add some contrast in the background and better frame the action

Also, I figured a spikey lensflare would be a nice way to impart a pseudo-biblical feel (as was requested) and chosen to aesthetically match the "hardlight" shards on the flying Stormcasts and hopefully look like one that you can get with human eyesight, not your hollywood trendy anamorphic flares. Stuff like that keeps me going on pieces such as these!
Alas, this eventually made it onto the cover of Gates of Azyr instead of that box; I suspect it was due to the fact that it wasn't "epic scaled conflict" enough as is the expectation for all things Warhammer Fantasy, but I did my best and pulled out all the stops to to meet the brief and make this happen in the time given, so I have no regrets otherwise.