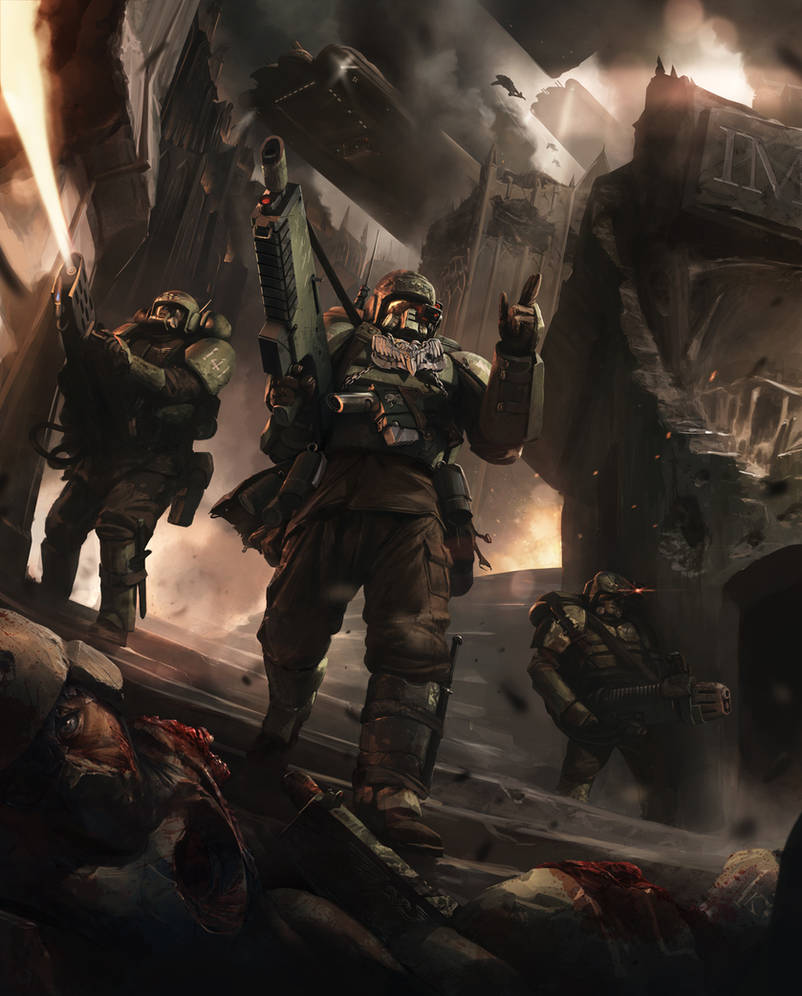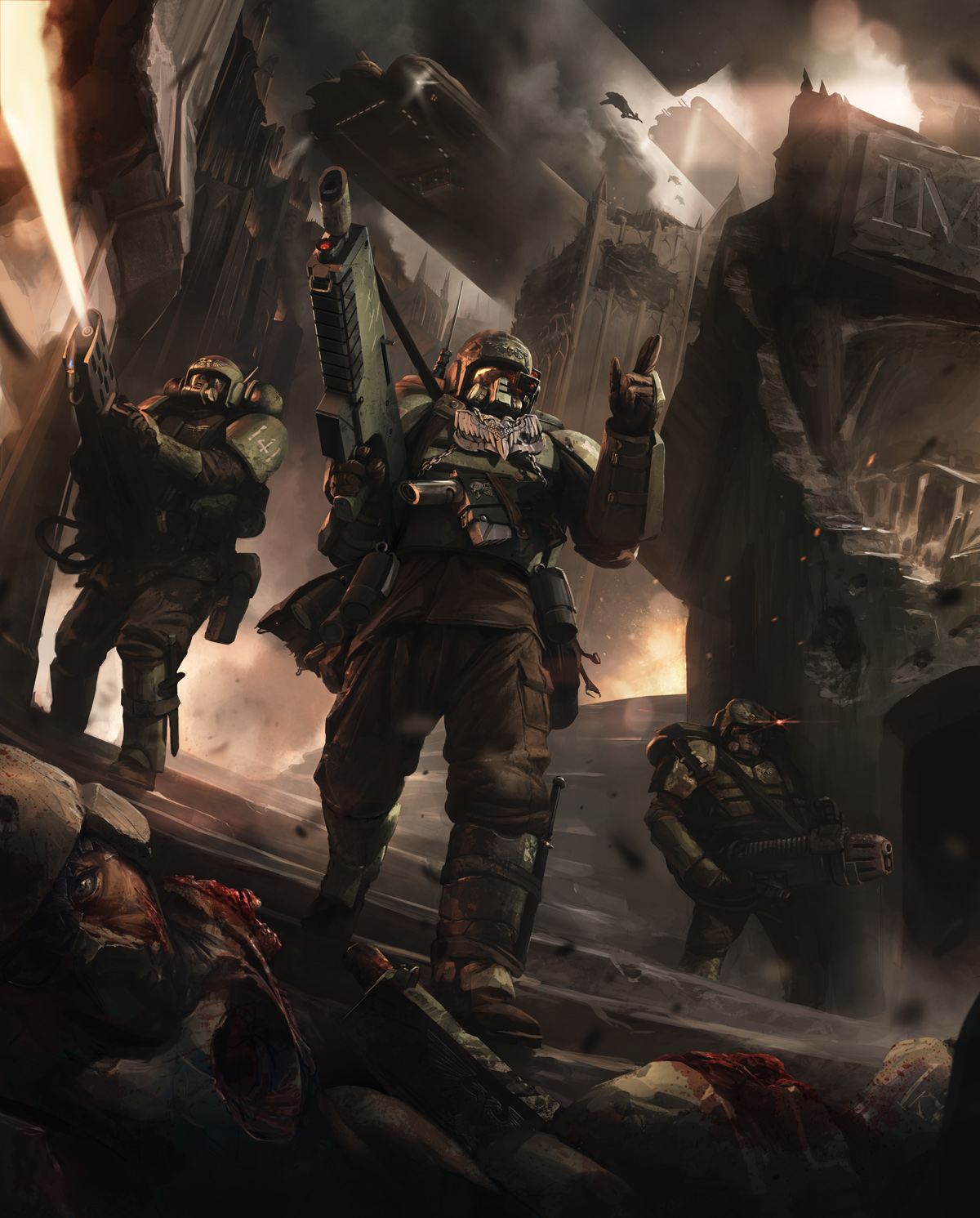 Watch
© Games Workshop
Hi all! This was a cover done last year for Fantasy Flight Games' Only War: Hammer Of The Emperor.
[link]
Big shout out to Zoe Robinson and Andrew at FFG for helping to produce this

I hope I did the Kasrkin justice for the IG fans out there! I wanted to evoke a sense of courage amidst fear and uncertainty, the flamer lighting the way and the plasma gunner scanning warily from the shadows as their team leader steps into the darkness ahead.