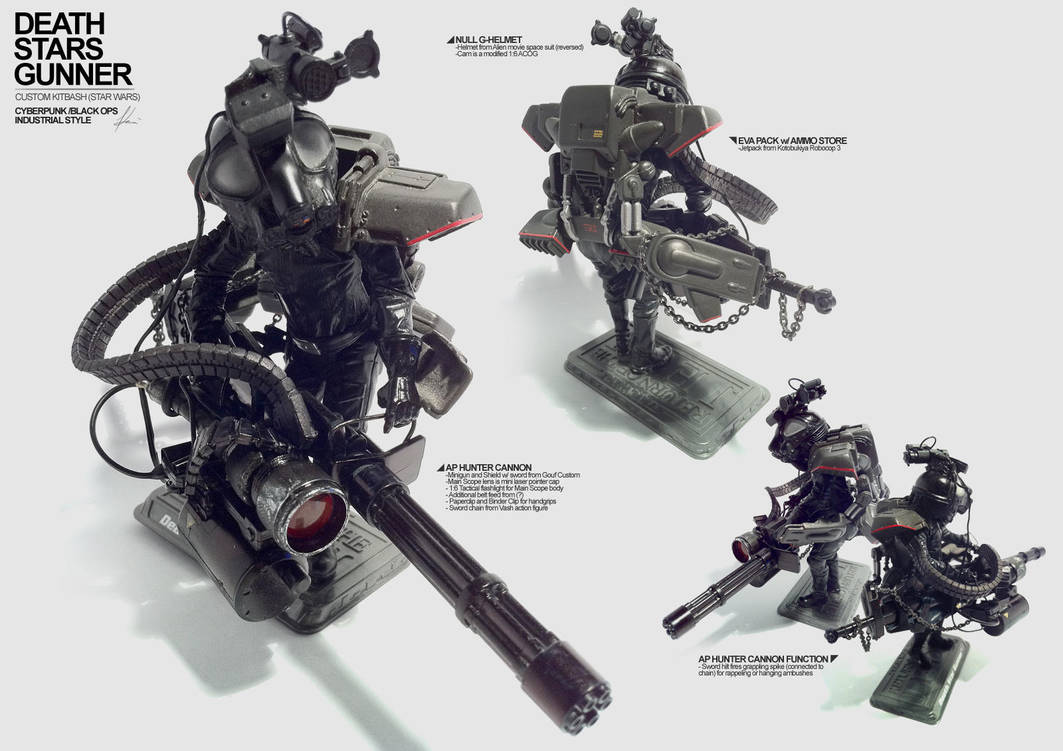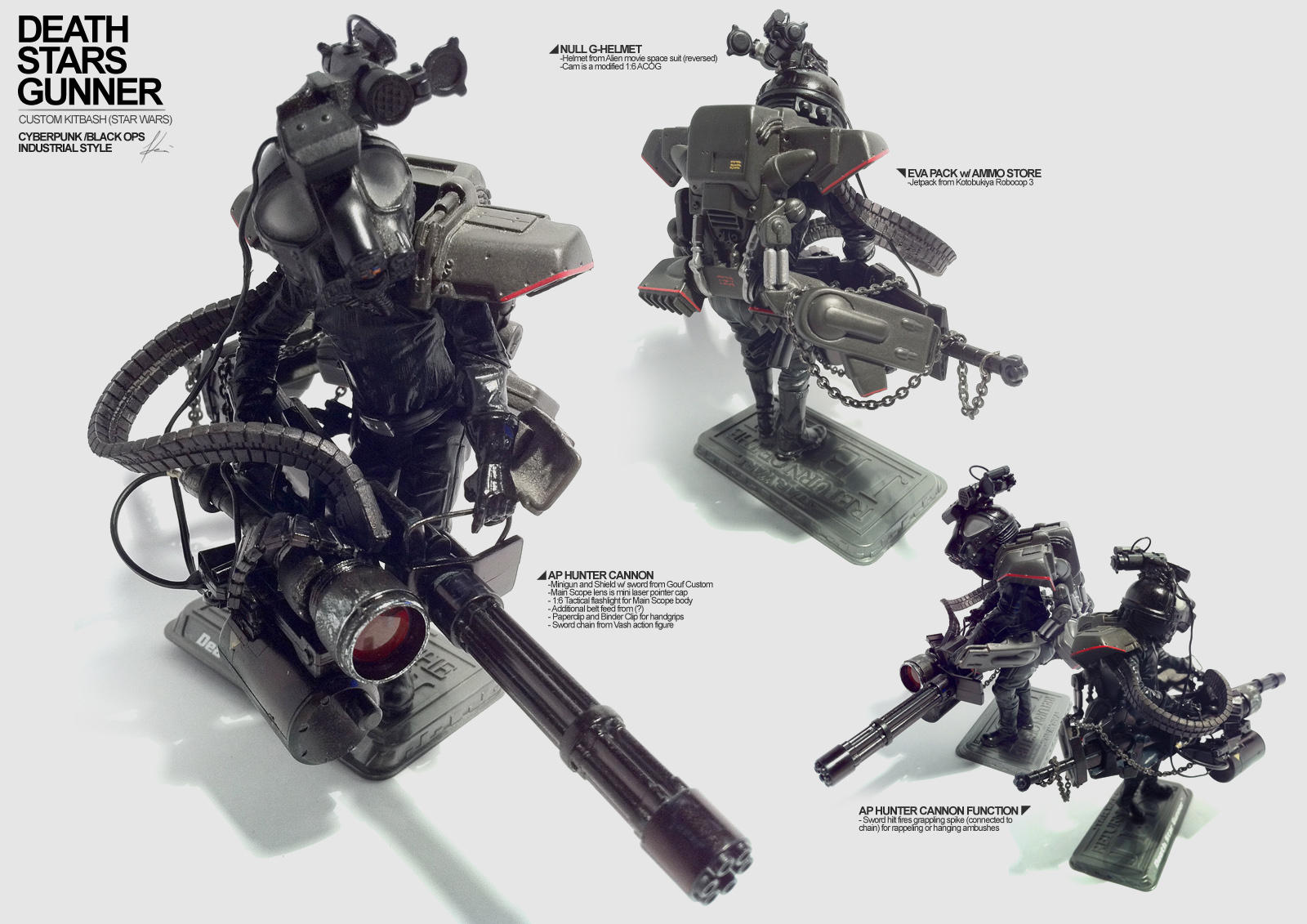 Watch
This is what I do when I get bored with my toys

I kitbash them into something I like. Was in a very cyberpunkish mood when I was thinking of this.
The Death Stars are a special airborne hunter/killer taskforce sent on manhunting missions. They specialise in urban operations where their flight packs let them get around quickly and silently. They are best known for using their chain-grapples to hang like bats in the shadows from where they use their multi-spectrum cameras to maximum effect, discharging their extended-range miniguns on their unsuspecting prey.
P/S: I just love the back of the Alien 'Nostromo' space helmet. It resembles a Panther's face somewhat when tilted at an angle. It may look goofy to some extent but that's part of the charm to me.