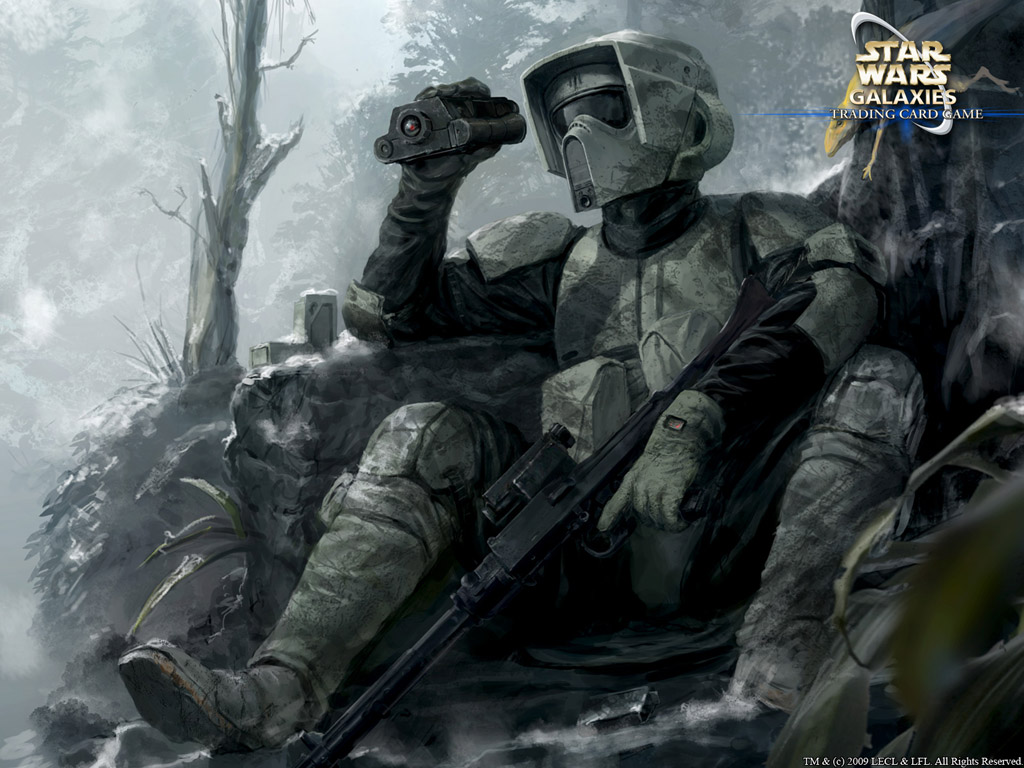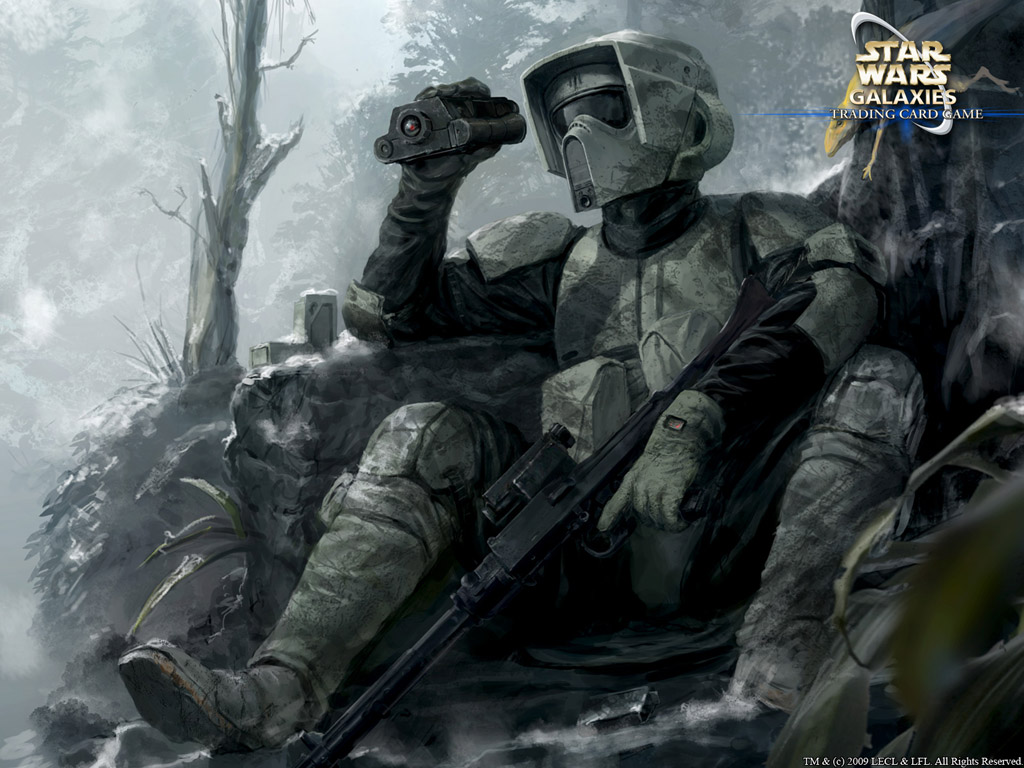 Watch
At long last, the official SWGTCG gallery was updated.
I'm really thankful that a handful of my works were selected. I particularly had lots of fun with the trooper pieces, especially this one and I'm fortunate to be able to share this.
My only gripe is that the crop of the wallpaper feels like too much of a closeup and loses alot of the story and 'ambience' of the original painting. (The original dimensions being that of a SQUARE, so I guess that didn't exactly leave whoever did the cropping, alot of room to work.) I had ewoks lined up silhouetted against a cliff to the left of the image and a yellow lizard that's currently obscured by the SWG logo. It was my favourite part of the image : (
Hope you guys like it though! Oh, I gave the Scout some thermal gear of my own design, namely the inbuilt displays woven into his gloves and also thermal leg wraps. I imagine they also have micro inflatable bladders embedded that help promote blood circulation or something...cause he just looks real comfy.
Also I SUSPECT this was edited out ( i cant remember).. but the original also had 'tic tac' looking tablets spilt out from the food cartridge at his feet --which is really the supporting narrative in the image cause the yellow lizard clearly doesn't notice the very still scout, promoting the concept of effective 'Cloaking Armour'.
PS:
Done for Sony Online Entertainment's Star Wars Galaxies Trading Card Game.
Work is copyright to Lucasarts Entertainment (explains why you don't see signatures anywhere on the work as well...). You can find the higher res wallpaper versions here:
[link]