My shop is open again
and there are some new items in it. I can't make as much jewellery as I used to, my elbow is still hurting after all the physical therapy and inactivity. I'd have to stop using it at all, I guess, but that's not an option. I'll try to make at least two items weekly, but I guess I can say goodbye to being a full time jeweller

There's an exhibition of my drawings and collages in the
Malahide Library
(Ireland) until September 23rd, so all of you who are in Ireland are welcome to see it, the admission is free.
I've gotten myself into the medieval reenactment movement and been trying my skills in textile crafts, like weaving, embroidery and hand sewing.
An embroidered Viking motif, will go on a top of a bag: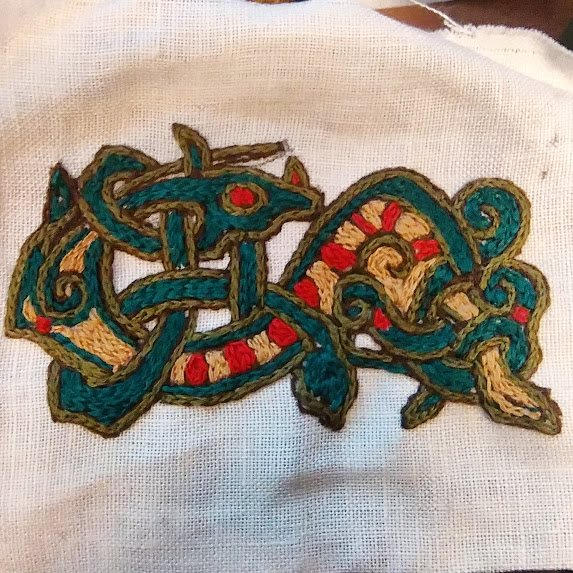 Heddle woven bands; can be used as straps, belts, selvage for clothing etc.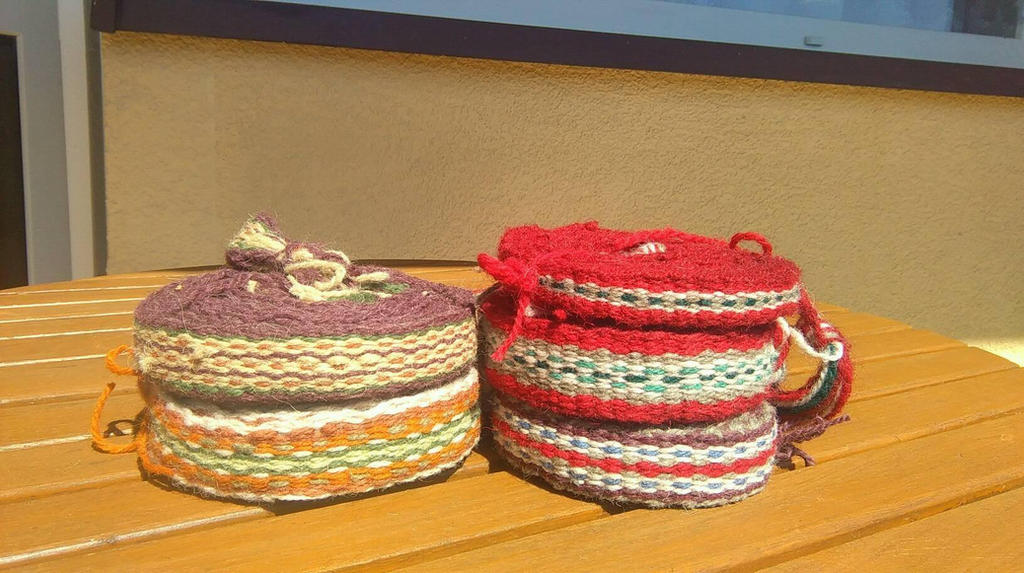 Me, in a Finnish medieval dress, petting an owl. Yes, an owl.