Greetings fellow Deviants!
As some of you might know Designn (
DesignnHQ
) is a community project which was initially founded on DeviantART as a Photoshop magazine. In the last 4 years we've grown as a magazine, group and a design sponsor for a large number of community projects, art websites and non-profits. This year, with your support we hope to expand faster than ever in every aspect our project pertaining to our main goal which is
to educate about, inform about and spread creative design throughout the world.
Suggest Ideas

Got an interesting idea you'd like to initiate?
Get in touch with us, we'll help you get started and provide support throughout the process. We're always open to collaborations and supporting any project that needs our help.
How you can support us

Spread the word:
Share our cause with your friends and colleagues via Facebook, Twitter, DeviantART or any other social media. (Check the footer for social media links.) - You can also join our group at
DesignnHQ
!
Social media matters a lot to us in the process of getting the message across and reaching more people. If you use Facebook it would be very helpful if you could like and share our page at
www.fb.com/DesignnProject
Write an article:
Share your expertise and experience in the design world by contributing an article for our magazine or blog. You can submit articles by sending a note to our group
DesignnHQ
or by emailing us at magazine[at]designn[dot]org
[More Information]
Join the team:
Join our team to actively contribute to the project and at the same time - have fun and obtain a valuable experience! To join us simply send us a note via our group
DesignnHQ
, stating your interest and how you would like to contribute.
Read the magazine at: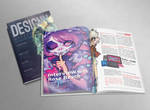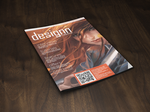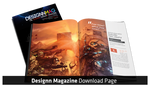 A new and awesome edition comes out at the end of this month! (Checkout the countdown at our group - DesignnHQ !)
Thanks for reading!