I like to write. Usually on Medium.com for blogging, or if it's a document; MS Word or Google Docs. But the problem with these tools is the fact that they are on two opposite ends of the spectrum - one has
every possible feature imaginable
built in, the other one's just way too minimal, and nothing lets you keep track of sources/research right on the article.
So I've designed a full web app which hopes to find middle ground, with a few added features (since my initial plan was to create a site for it).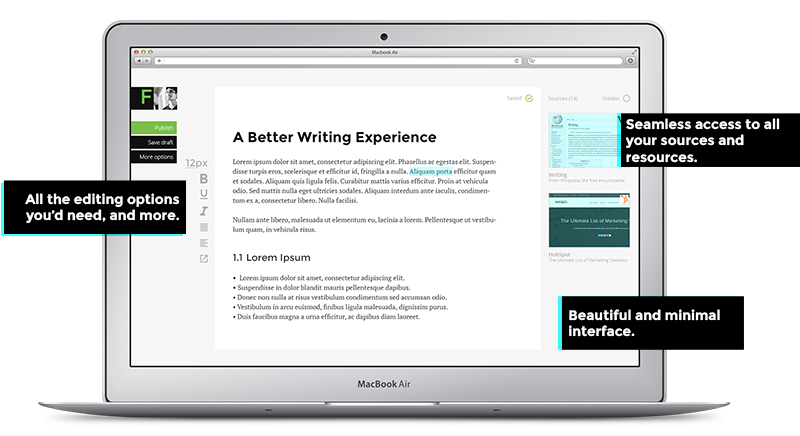 If there's any capable web developer out there who's willing to —
1. Create (code) this app and c
o-found a free site to host the tool
- please get in touch!
More info? Comment here.