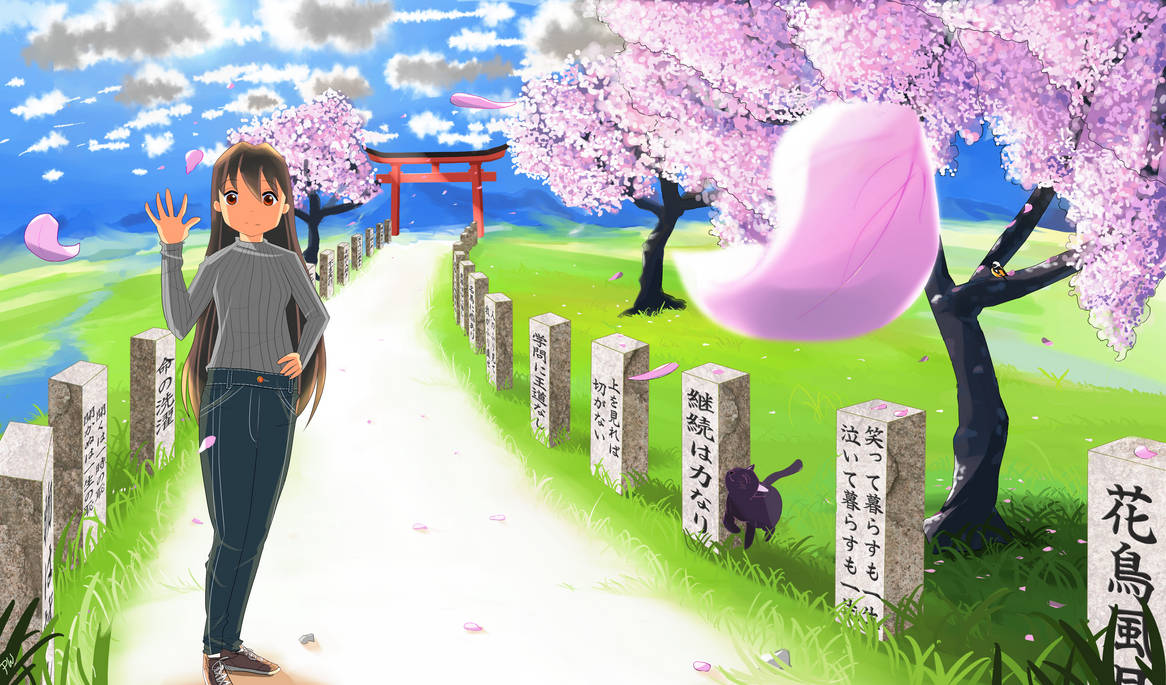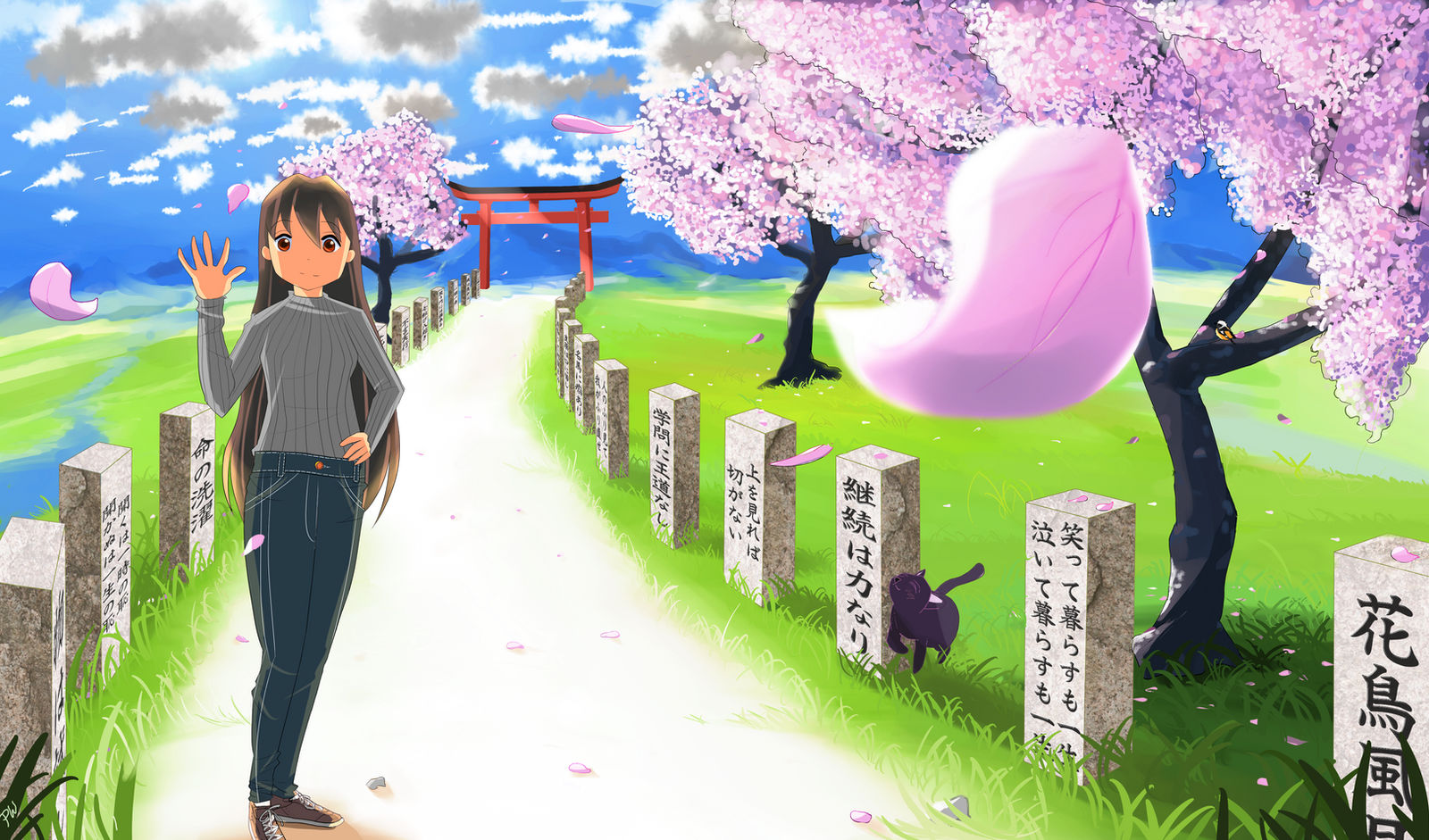 Watch
The words on the stone posts are all Japanese ことわざ (kotowaza) and 四字熟語 (yojijukugo). Essentially, they are Japanese sayings or proverbs.
I chose proverbs that I felt were relevant and important to me, as well as ones that I hope others will take to heart as well. If anyone wants a translation of the writing I would be more than willing to add it to this description.
On a side note, I was originally going to put the names of Japanese people who have been an inspiration to me in some way or another, but it turns out that the posts would look a lot like graves if I were to do that
. >_>"
I really like how well this piece turned out, despite me being too lazy to correct some mistakes (ANATOMY >_<)! This piece was a lot of firsts for me! First time drawing a full body character, first time drawing daytime scenery, trees, animals, and grass. I had to redraw so many things so many times, but somehow I finally finished!