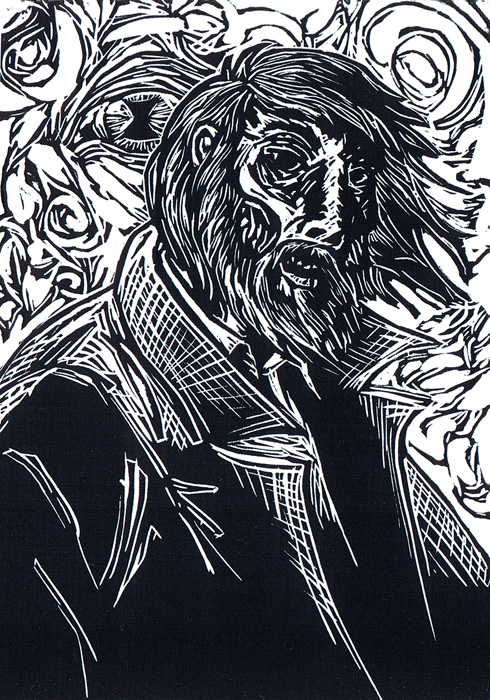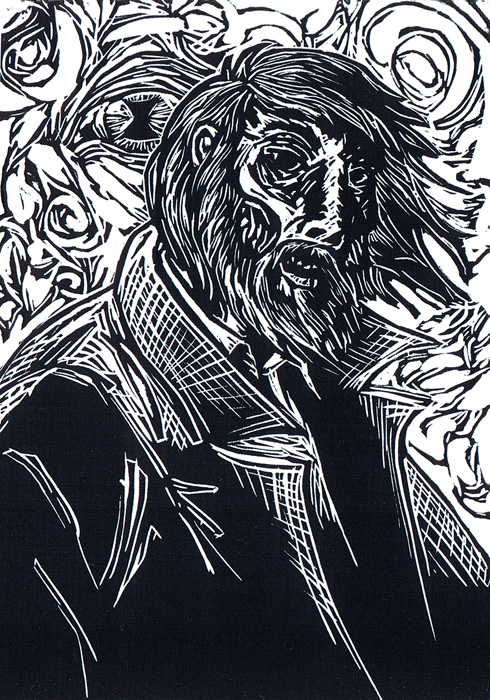 A linocut of Wilbur Whateley from The Dunwich Horror. This piece, along with Genius
[link]
are in the show this upcoming weekend.

Linocut was one of Eschers choosen mediums....
very impressive.
Reply

Oh, GREAT stuff man!

Reply

Thankee!

Now, I just gotta get a tripod so I can take a decent photo of the set of (much) larger silkscreen monotypes I made with a blown-up version of this for a matrix.
Reply

Reply

Why thank you!

Reply

Reply