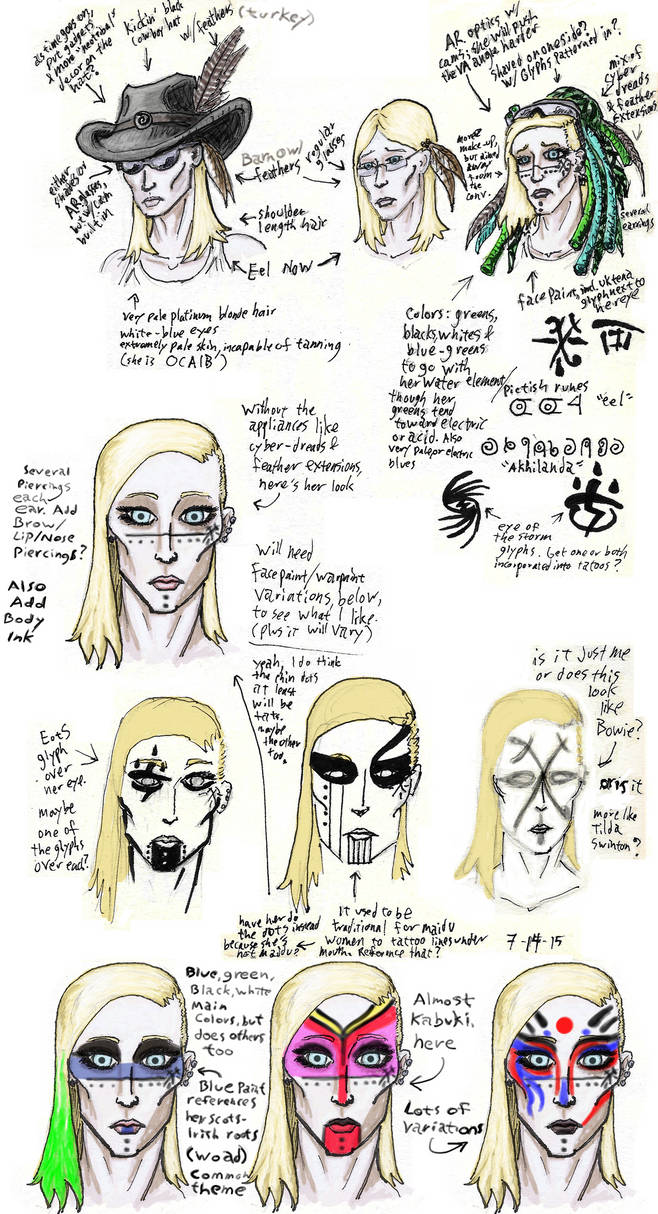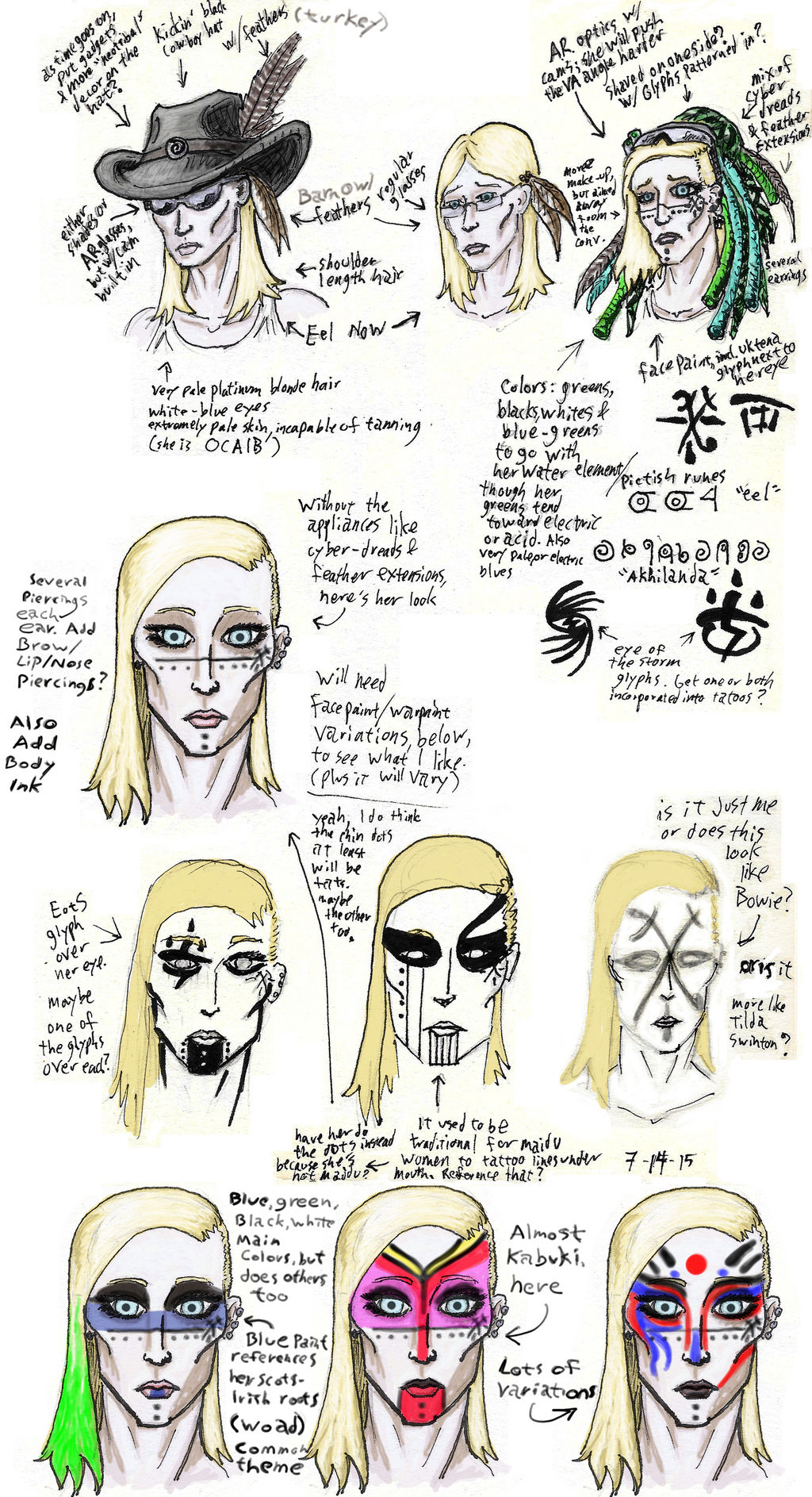 Watch
Here are some sketches and ideas as reference for the next phase in the life and style of Linda Lee, AKA Eel. Her life is one of frequent reinvention and adaptation, and as she settles in more thoroughly to and gains a greater understanding of her path as a reality-hacking Uktena technoshamaness and integrates that more fully into her identity as Kinfolk, code monkey and operative, she'll continue evolving.

With her reduced pigmentation (she has OCA1b albinism, so she's got a little bit of pigmentation, leaving her platinum blonde and pale-eyed and almost white skinned), she likes to play around with colors that will work for her rather washed-out natural color scheme. I'm looking forward to drawing her with all the cyber-dreads, face-paint, tats, feathers, piercings etc in a full body pic soon.

One of the major influences on the present design for her new look (the cyber-dreaded one at the top right and the version without on the middle left) is the practice of tattooing women of the Native American tribes of the Pacific West coast. Her fiancee is a Maidu indian, and in his tribe it used to be traditional to tattoo straight lines running down from the mouth to the chin. Some nearby tribes would give a woman one line for every five years of her age. One of the beliefs among at least some of the native tribes of northern California and Oregon area was that a woman needed these marks in order to have an afterlife, so there are some interesting vintage photos of white women like Olive Oatman that were taken in by the native tribes and given those same tattoos. Linda has decided to reference that practice, but to go with a pair of dots instead as an acknowledgment of the fact that she is not actually Maidu herself.

I'll do a post that references her wardrobe style soon too, but for now this will have to do.