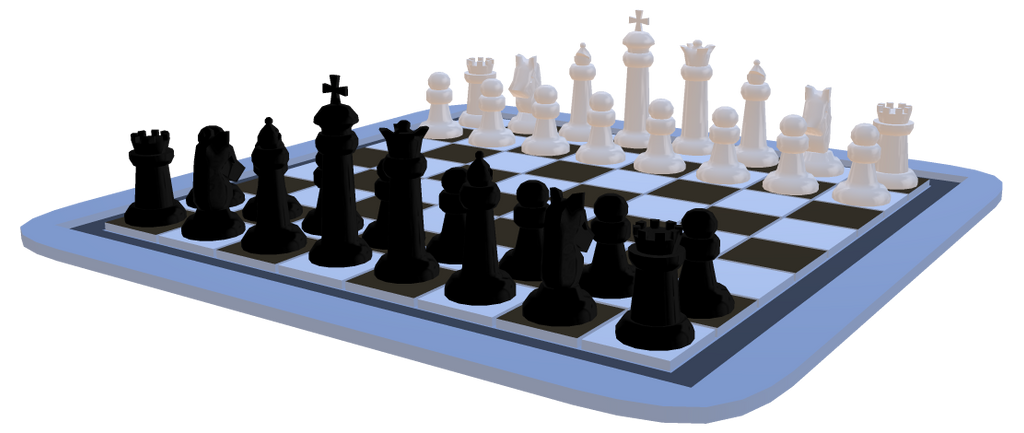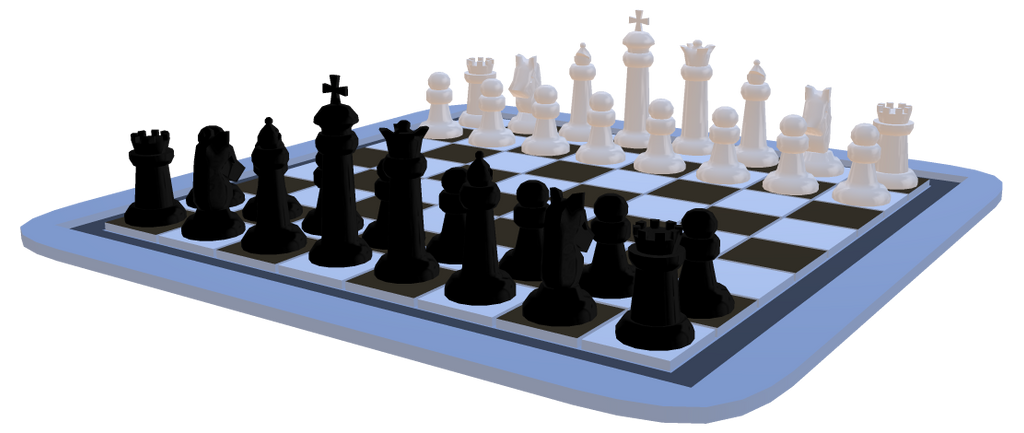 Watch
Yesterday I finished modeling a basic
checkerboard
. The next goal was to model a proper chess set.
Checkers are easy -- they're basically a disc with a few grooves. Chess pieces on the other hand, have defined traits.
Specifically, bishops have a diagonal groove (something my editing tool cannot naturally do) and knights are shaped like the head of a horse. Both of which would be a challenge.
Unexpectedly, importing all of the models at the same size proved to be the biggest challenge, and I more or less managed to fudge it well enough that nobody should really notice which pieces didn't import at the same size as the others.
Of course, the board itself is simply a recolor of the board used for the game of checkers.


It looks fantastic Mike. I never played chess and often wished I knew how.
Reply

Honestly, I think Chess is an easy game to learn -- people just make it sound complicated. The pieces are standardized, have fixed ways of moving etc. I believe that if you can follow things like Team Fortress 2's class system, you can handle Chess easily.

It's the way top-tier players get obsessed with different strategies and the two obscure moves that make it seem complicated beyond all reason. A really funny bit of trivia is that computer programs that play Chess usually do so WITHOUT using these defined strategies or gambits, and instead make their moves based on the current position of the pieces on the board.
Reply

Thank you for explaining it to me. It sounds like a time consuming and wonderful to play I would like to watch two people play it. Do you have friends you play with Mike?
Reply