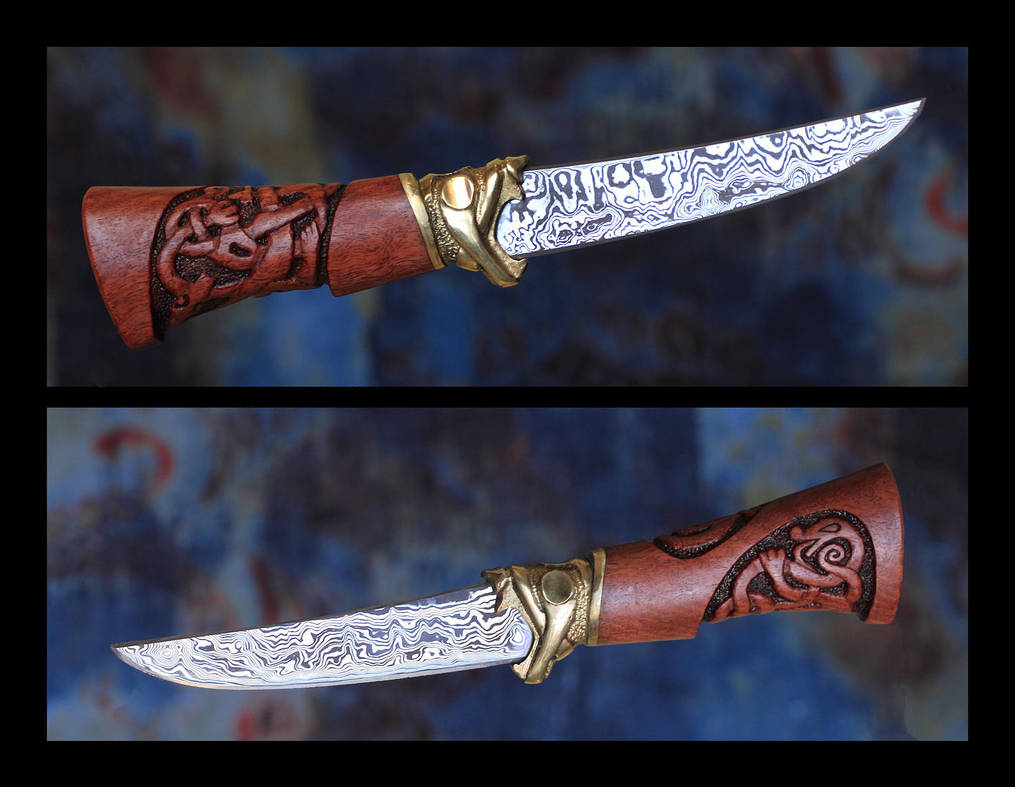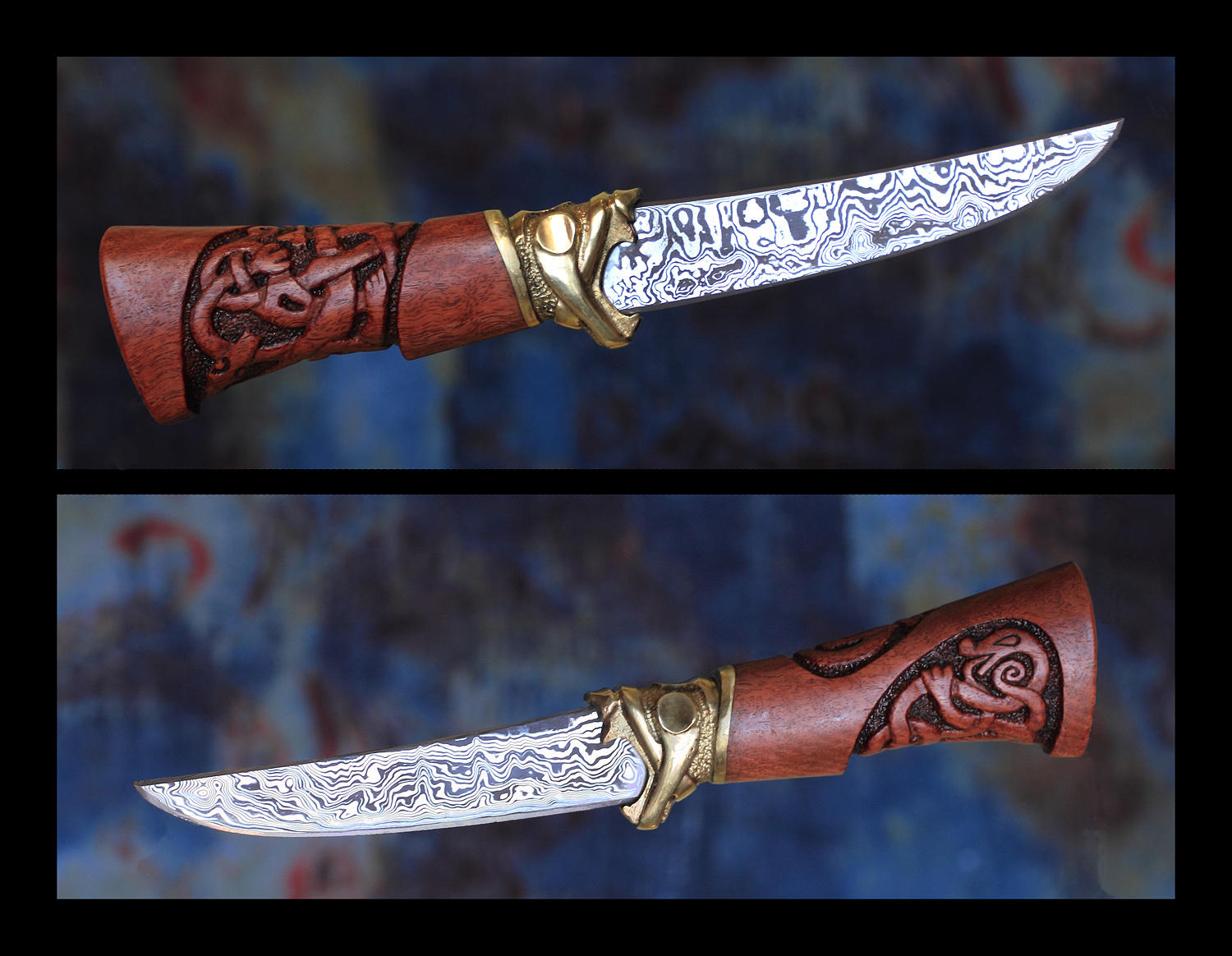 Watch
Hehei

It has been so long since i posted my last knife. I hope there will be many to follow as i have lots of beautiful blades forged and ready.

Blade is forged from damasteel - stainless powdermettalurgic damascus steel made in sweden. From my experience its definitely most difficult material to forge but well worth the effort. Etched pattern has great contrast and the blade can be honed incredibly sharp and it holds its edge very well - quite unusual characteristics for stainless steels.
Handle is made from cast brass fitting and piece of Australian hardwood i picked up near Cairns, QLD. Somewhat urnes stile engraving on the handle features three animals eating eachother and themselves in good viking fashion. Final finish was made using schellac and linseed oil.
Daily Deviation
Given 2011-02-03