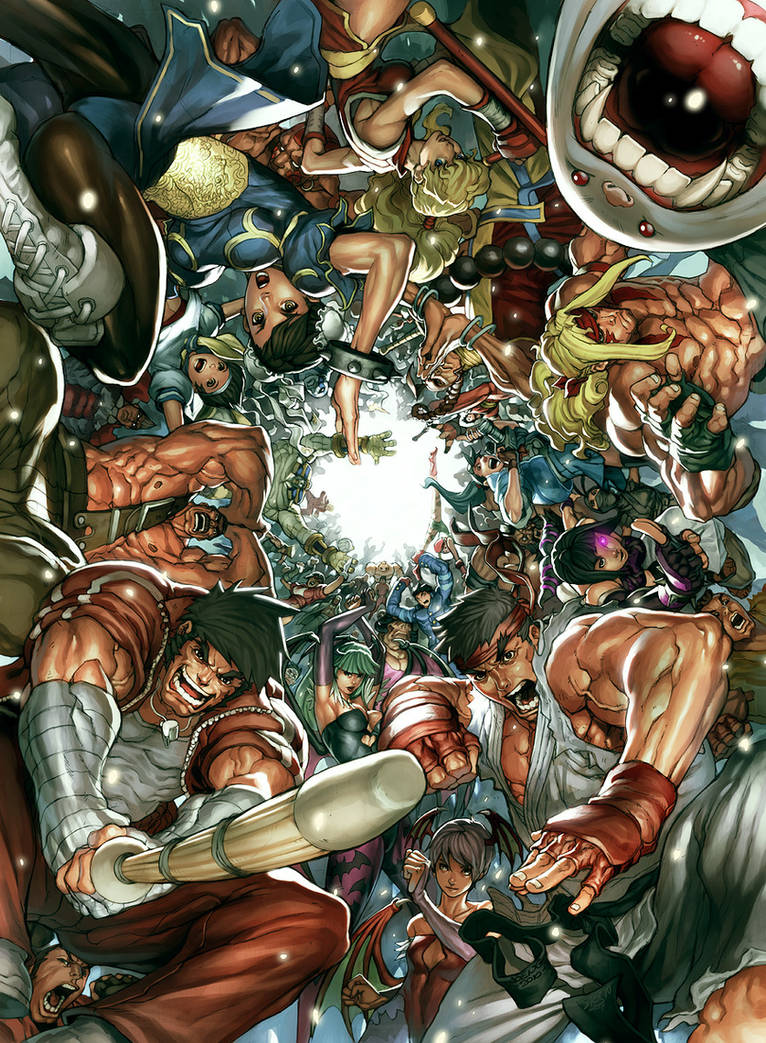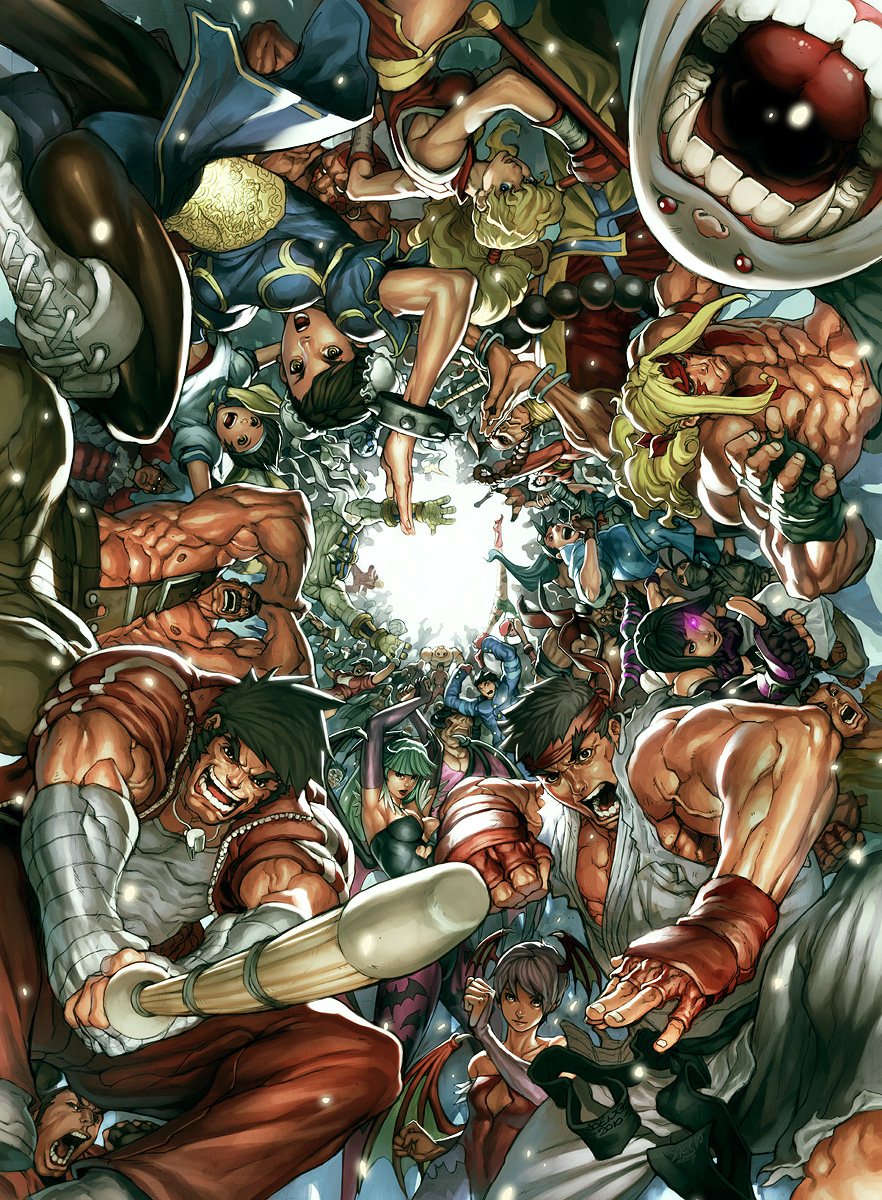 Watch
Line Art:
Joe Ng
Paints:
Saejin Oh
Cover to UDON's Art of Capcom 2
Can you name all the characters?

UDON is back with another prestigious compilation of the studio's involvement with legendary developer and publisher of video games, Capcom Entertainment, Inc. UDON'S ART OF CAPCOM® 2 is a follow up to the studios's original Art of Capcom book, and collects all of UDON's Capcom artwork from the past three years.
UDON's Art of Capcom 2 will premiere at this July's San Diego Comic-Con, with a limited edition hardcover version on sale exclusively at the UDON booth. The softcover version of UDON's Art of Capcom 2 goes on sale everywhere August 2010.
Pre-order UDON's Art of Capcom 2 now from Amazon.com!