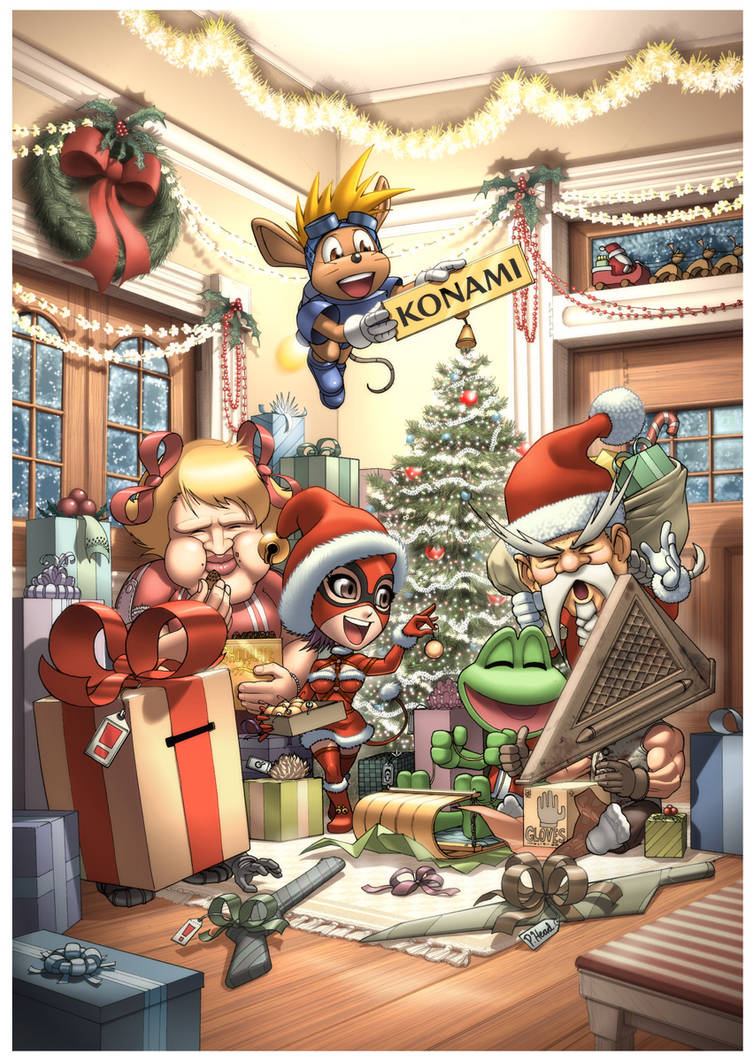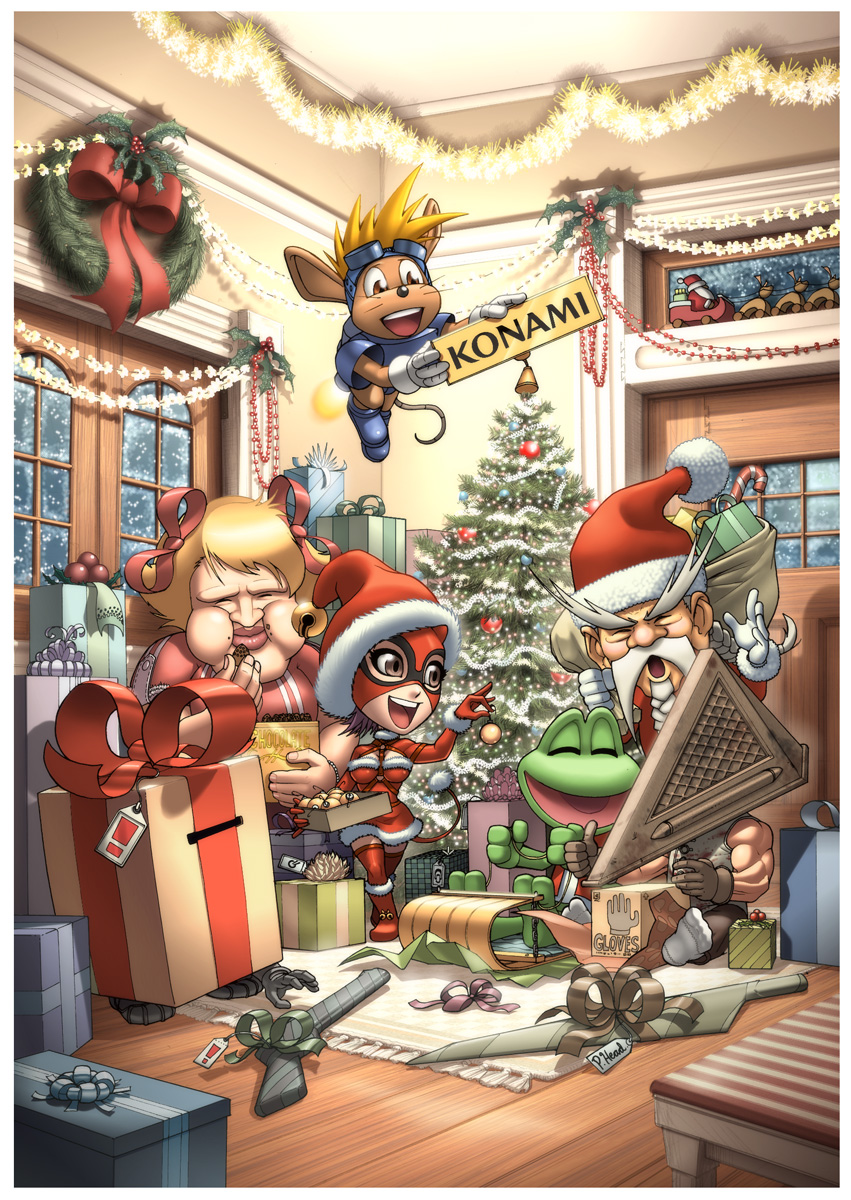 Artist:
Omar Dogan
Konami UK's 2007 Christmas card featuring characters from
New International Track & Field
as well as several other well known Konami properties. Can you name them all?
UDON was honored to work with Konami on developing a whole new cast of characters for Track & Field. Look for the game's release on Nintendo DS in 2008.
Featured on Kotaku.
International Track & Field and all related characters copyright © Konami
Image copyright © UDON Entertainment