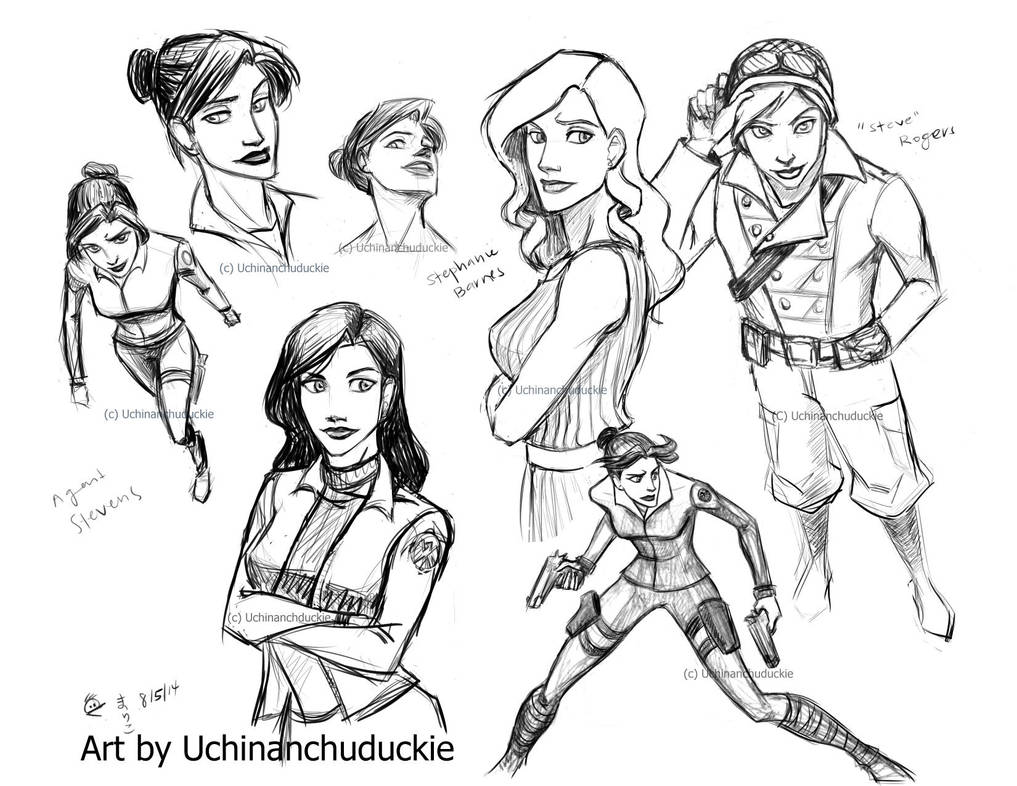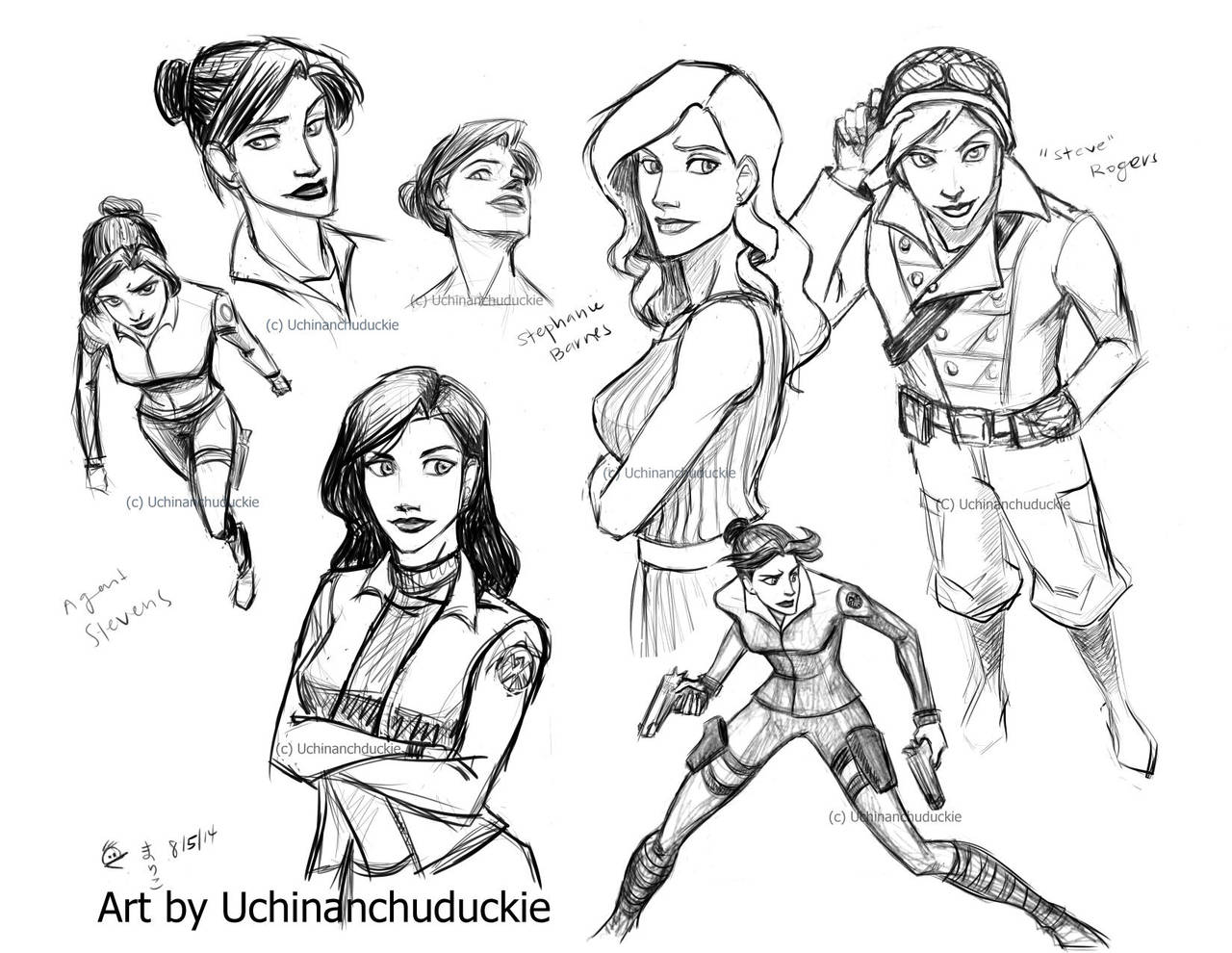 Watch
Here's fanart of Stephanie Barnes from Kells' many Captain America AU and AAU stories. Love them! Female Steve Rogers (Don't judge me! You've seen my fanart for other fandoms.)
Stephanie Barnes can be found in the story, (we're in this war now) we're all in it all the way, here:
archiveofourown.org/works/1153…
Agent Stevens can be found in the story, siúil, a rún, here:
archiveofourown.org/works/1308…
For the rest of Kells' stories, go here:
archiveofourown.org/users/Kell…
Here's my sketch of Kell's Bucky Barnes:
uchinanchuduckie.deviantart.co…
Stories belong to Kells.
Artwork is mine! Do not repost. Do not reproduce.
Steve Rogers belongs to Marvel.

Hello! Told you already on AO3 but may I repeat all the ways in which I love this please
1. I love love love love her grown-up Agent Stevens look
2. I also love her princess hair no wonder Bucky likes his wife in curls
3. Little boy Rogers makes me so happy in every way giggle giggle look at that face
4. I love her jacket and her other jacket and the thigh-holsters and her expression of 'sigh my friends are tony stark and clint barton and my husband is the winter soldier'
5. I dunno if this is intentional but I also really like how she has darker lipstick as Agent Stevens! this makes sense to me because her Agent Stevens is basically modeled on Peggy Carter, who has that really amazing lipstick in the movie teehee

so, you know, yay on every conceivable count!! thank you thank you thank you
<3kells
Reply

Thanks for the positive feedback! I'm so glad you like it! Maybe I'll color it and you can favorite it on your shiny, new, and pretty empty deviantart account! Is her hair brown or black?

By the way, did you choose 12032557 as your name or was that randomly selected?
Reply

yes brand new just for you! I will figure out things like favourites soon.
her (dyed) hair is nearly but not as dark as his (not-dyed) hair so quite dark brown but not black.
I chose it! in fact it took me quite a long time to learn that number. it's his army registration best I can figure from the film (he's kind of mumbling it in that HYDRA scene which I thought was nightmarish until I watched the Winter Soldier movie and they found so many different ways to put him through the wringer augh).
Reply